You've seen the lingerie, the wings, and — of course — the Angels themselves. But now, let's redirect our attention to the other showstoppers of the 2016 Victoria's Secret Fashion Show: the shoes. Brian Atwood is now on his second year as the designer-of choice for one of the most anticipated shows of the year, and we think it's safe to say that he's killing it.
Here are 15 of Brian Atwood's most interesting custom shoe looks at the Victoria's Secret Fashion Show:
1. Model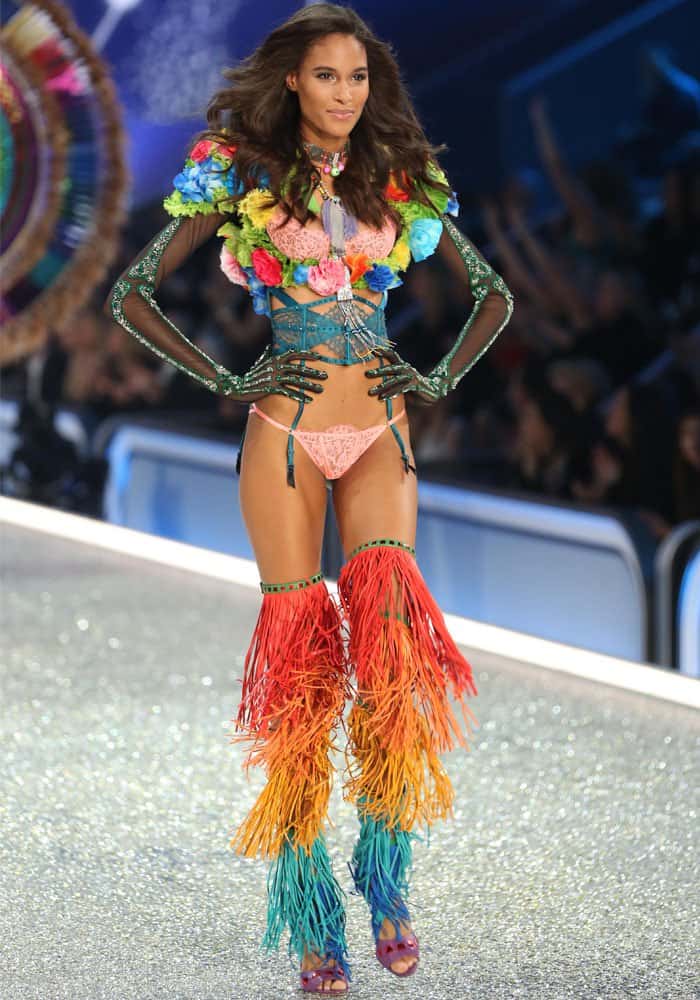 OK, so these shoes are probably not made for a public run to the grocery store, but this colorful fringed over-the-knee look is perfect for a runway. Mardi gras, anyone?
2. Bella Hadid
Hot lady, hotter shoes. Dress up a plain pair of jeans with Brian Atwood's two-toned lace-up sandals. We can totally see this coming out in The Sartorialist's blog.
3. Model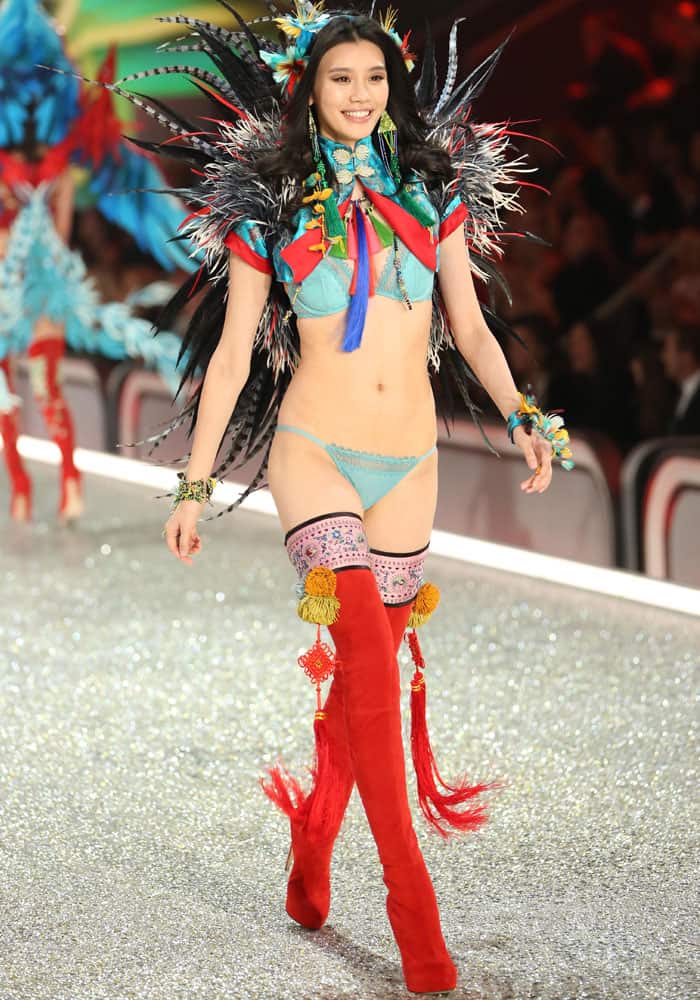 It was a little stereotypical for the Asian girl to wear the Asian shoes, but at least they're amazing shoes. These suede over-the-knee boots with embroidered hems and Chinese-inspired tassels bring life to the runway.
4. Gigi Hadid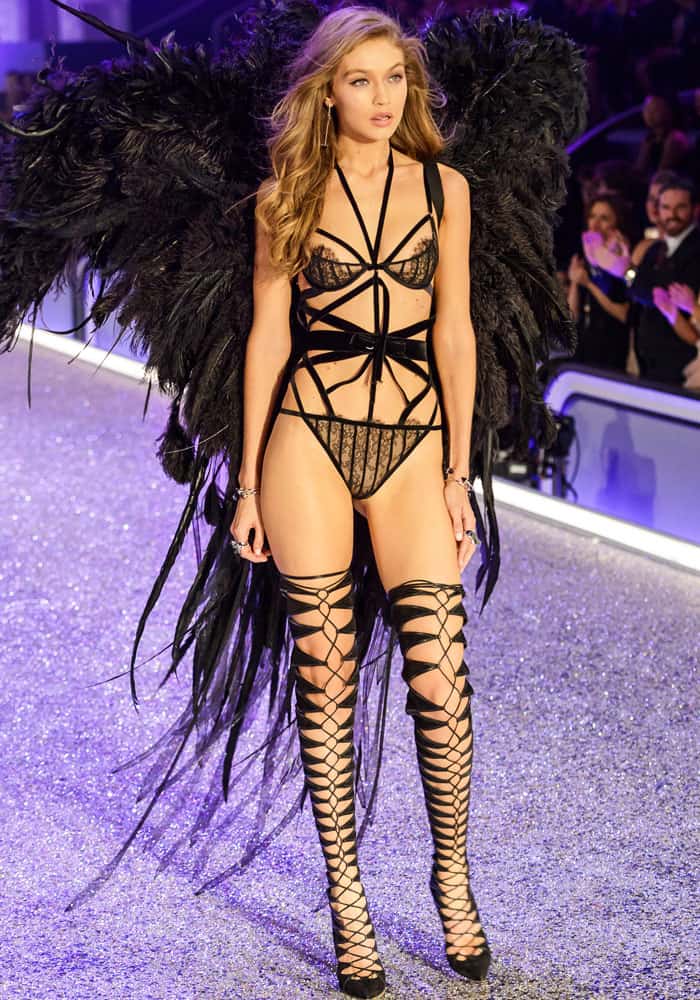 Dark Angels have never looked this good. Gigi Hadid was given one of the sexiest lingerie pieces to wear during the show, and she amped the look up even more with sexy lace-up thigh high boots. Rawr.
5. Model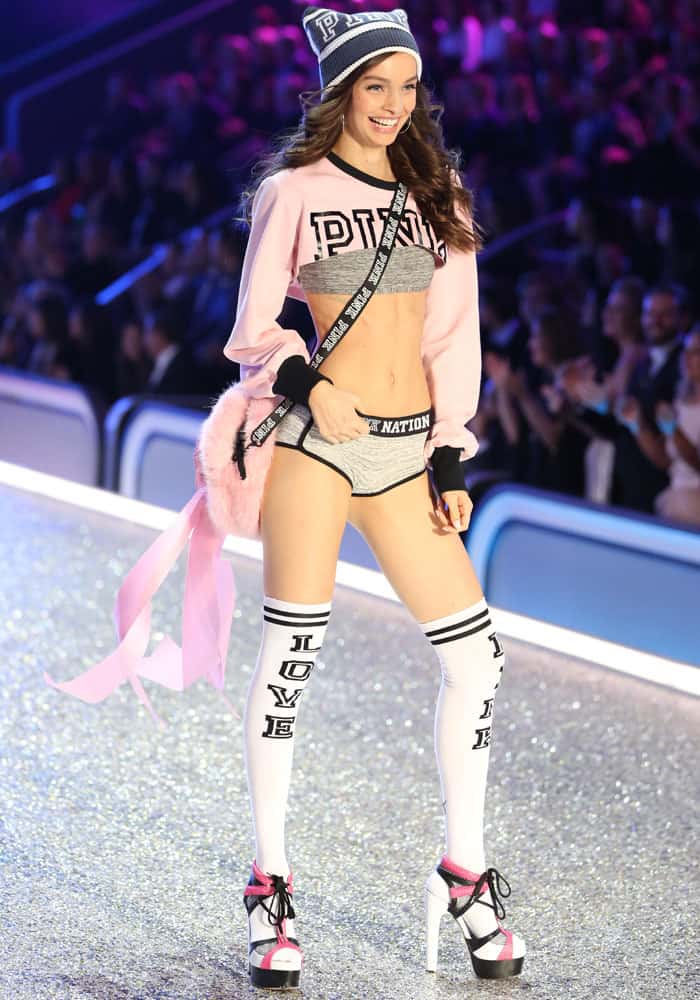 Can this Angel be any cuter? The Victoria's Secret Pink line, which carries loungewear geared toward college women, got a sassy Brian Atwood makeover. His platform sandals were just the right amount of sweet and sexy for this line.
6. Kendall Jenner
Phoenix wings call for gorgeous traditional Chinese art. These red thigh high suede boots with hidden platforms got an artistic boost with Chinese traditional art-inspired swirls. We're calling code red on these shoes.
7. Model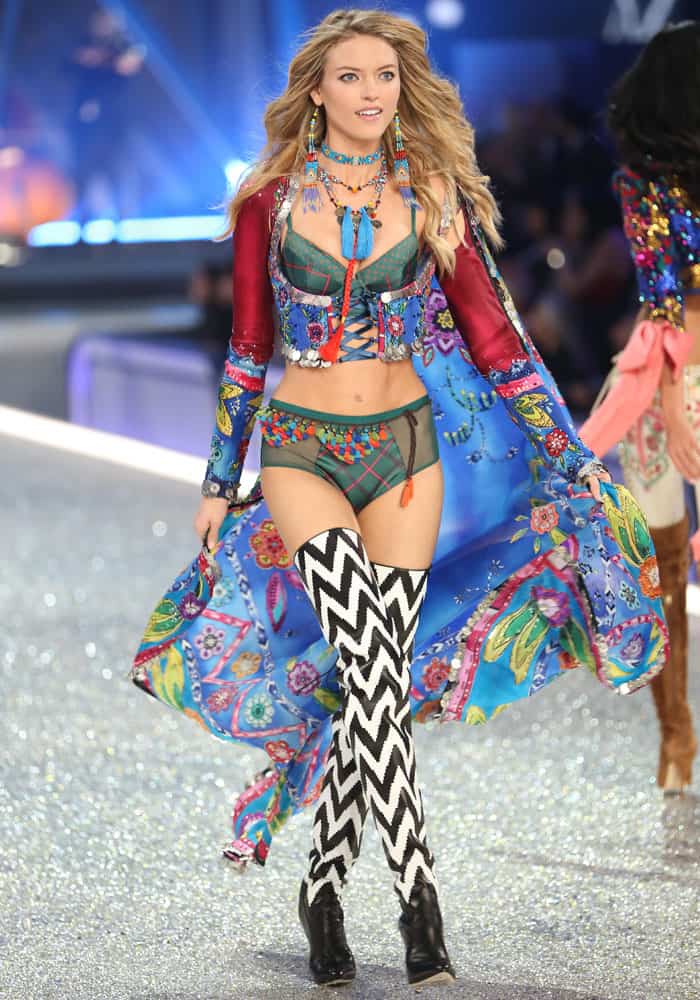 This look wasn't the most harmonious in the lineup but hey, it's the Victoria's Secret Fashion Show. We don't understand much of the floral-meets-chevron look, but we're all for gawking at interesting footwear on the runway.
8. Lily Aldridge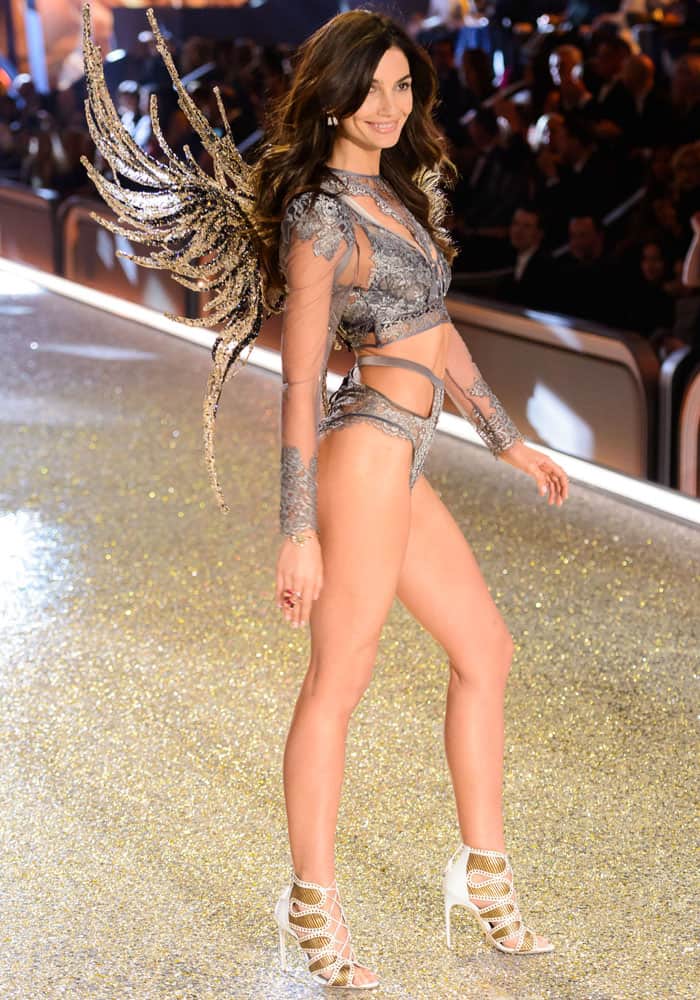 Yow-za. If we were to become Angels, we would want to look exactly like this. Brian Atwood's two-toned lace-up sandals went tame and classic for this runway look. We definitely love us some white and metallic for the holidays.
9. Model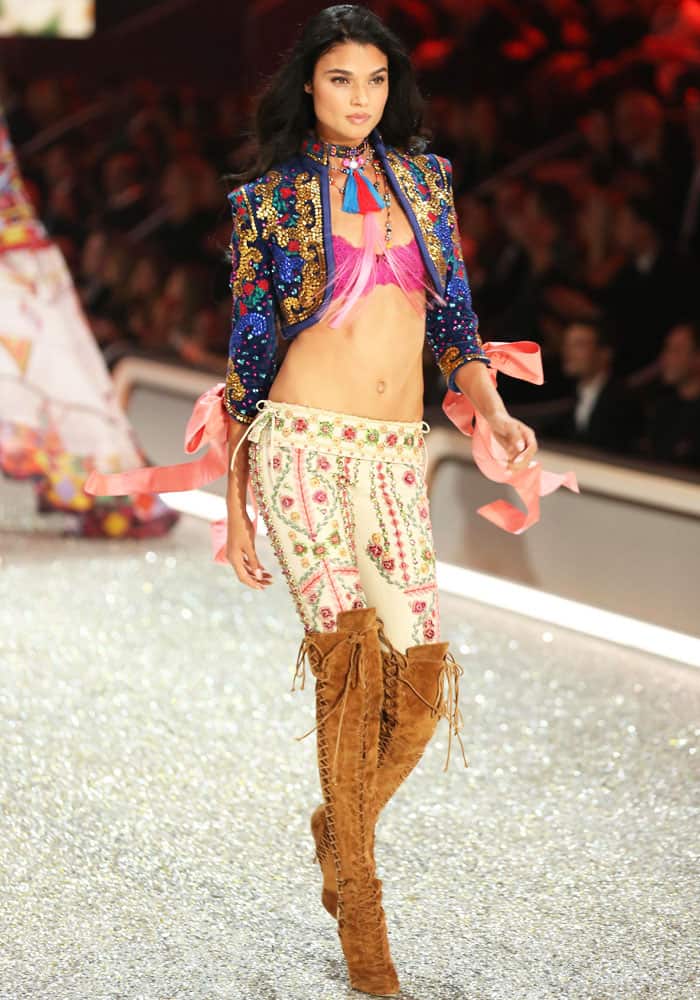 This Brian Atwood stitched over-the-knee suede pair is one of the few pieces we can see ourselves wearing in public. We can definitely see the Kardashians, Nicole Scherzinger or Chrissy Teigen being photographed in these.
10. Adriana Lima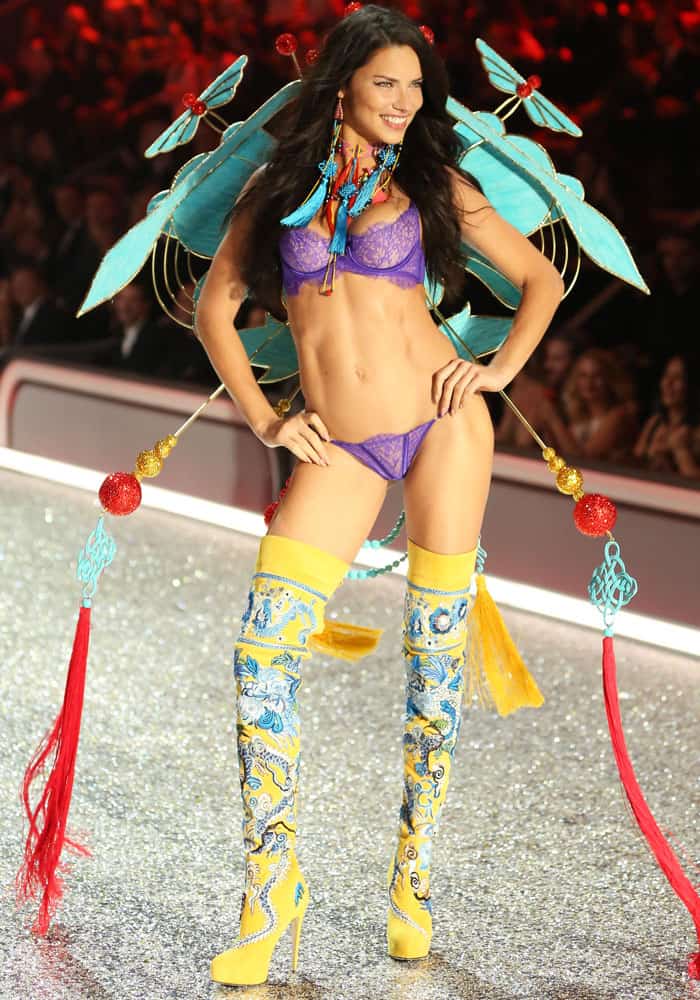 This is not a pair of boots we'd be caught dead in, but as far as costume wear goes, this Brian Atwood pair takes the cake. Check out that intricate blue-and-white embroidery on yellow suede. If that's not (machine) labor of love, we don't know what is.
11. Kendall Jenner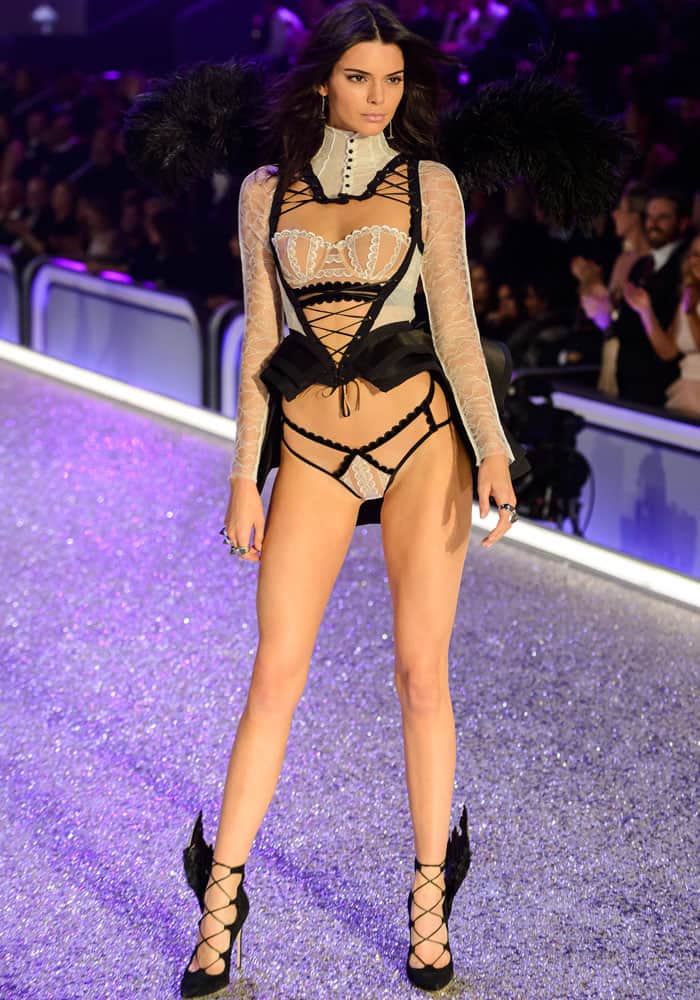 It's not enough for the Angels to have wings, but apparently their shoes must have their own pairs as well. These lace-up pointed toe pumps got a unique upgrade with a set of feathers.
This pair reminds us of Carrie Bradshaw's wedding headpiece in "Sex & the City." Make these in white, and we think Carrie would gladly toss her iconic Manolo Blahnik "Hangisi" pumps out.
12. Gigi Hadid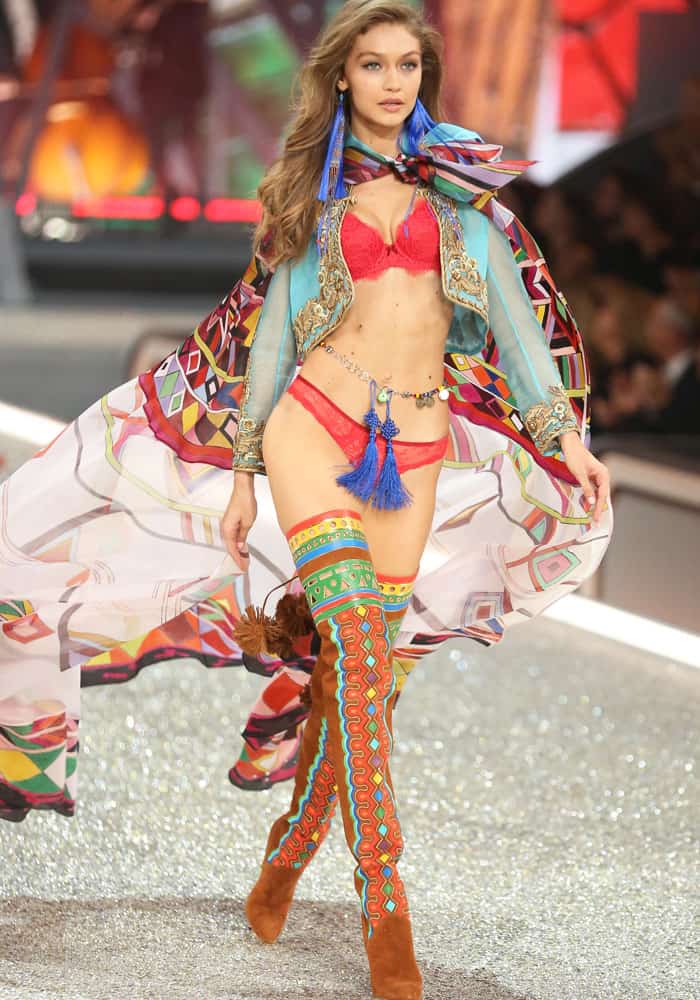 The sophisticated meets the child-at-heart. We can still see these boots making an appearance on the streets during fashion week, but this colorful look is not for the faint hearted.
13. Alessandra Ambrosio
Anna Dello Russo, we have found your spirit shoes. Throw some cutouts, studs and paper flowers onto a pair of bright red platform sandals and we've got ourselves an Instagram #OOTD.
14. Josephine Skriver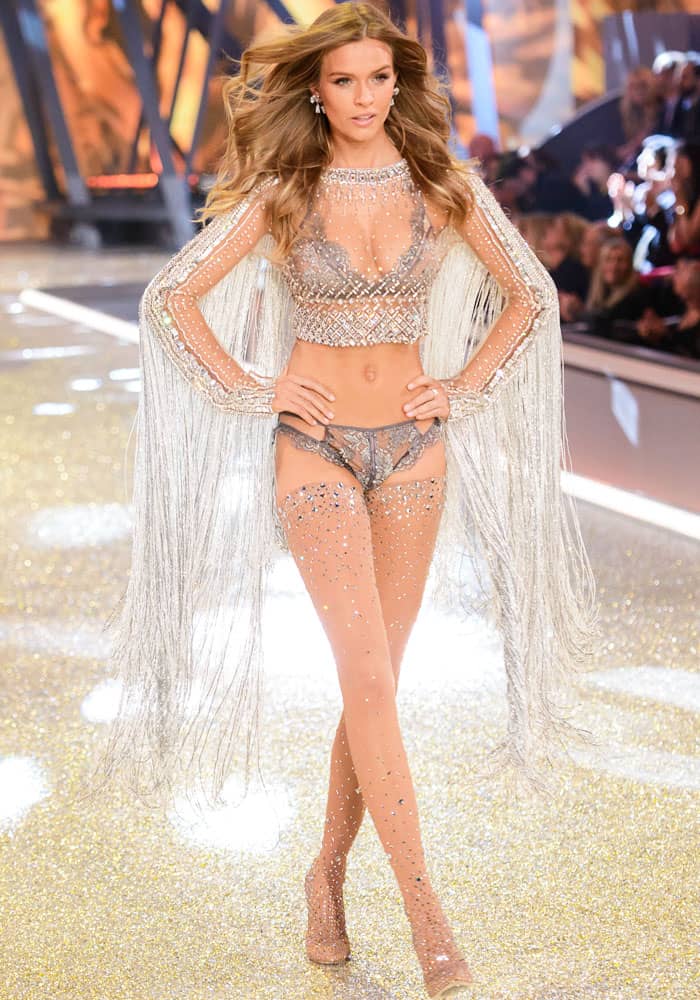 One of our favorite looks from the show would definitely be these sheer over-the-knee jeweled boots. This is definitely not a practical pair, but we can see some courageous Hollywood stylists picking these up for daring red carpet looks.
15. Model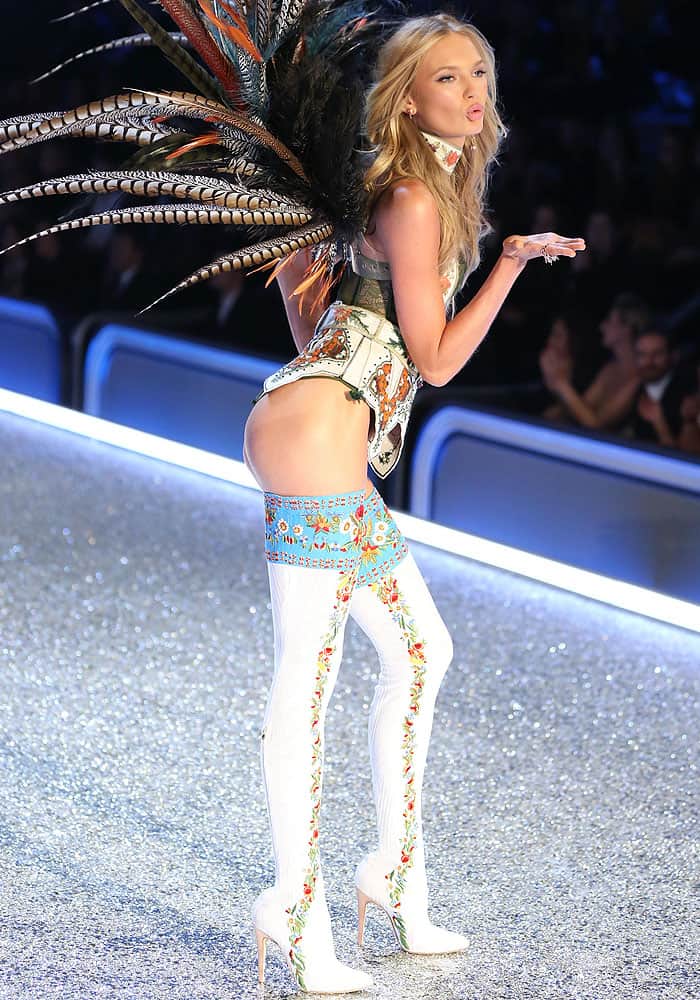 Sweet, fun and sexy — this pair of Brian Atwood shoes perfectly embodies a Victoria's Secret Angel. The gorgeous floral embroidered details on stark white suede gave us major VS feels.
We're already looking forward to next year!
Credit: C. Smith / Andres Otero / WENN