Forget the cries of the hipsters, we still believe that boho is not dead. Nor will it ever die. Even before the popularity resurgence of music festivals, the hippie style already secured its place as one of fashion's classic looks. And now, this Topshop x Kate Moss collab just reaffirmed the fact. Just look at these photos!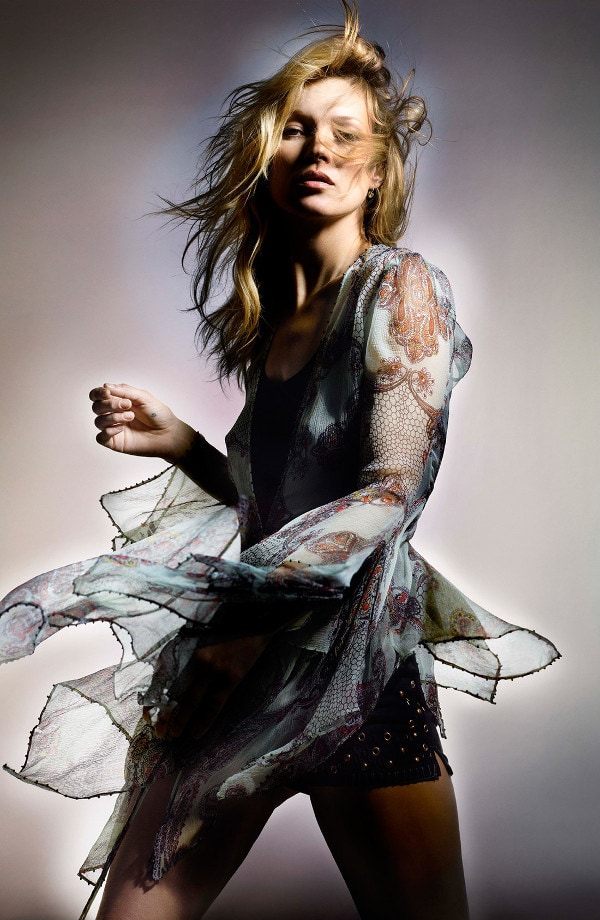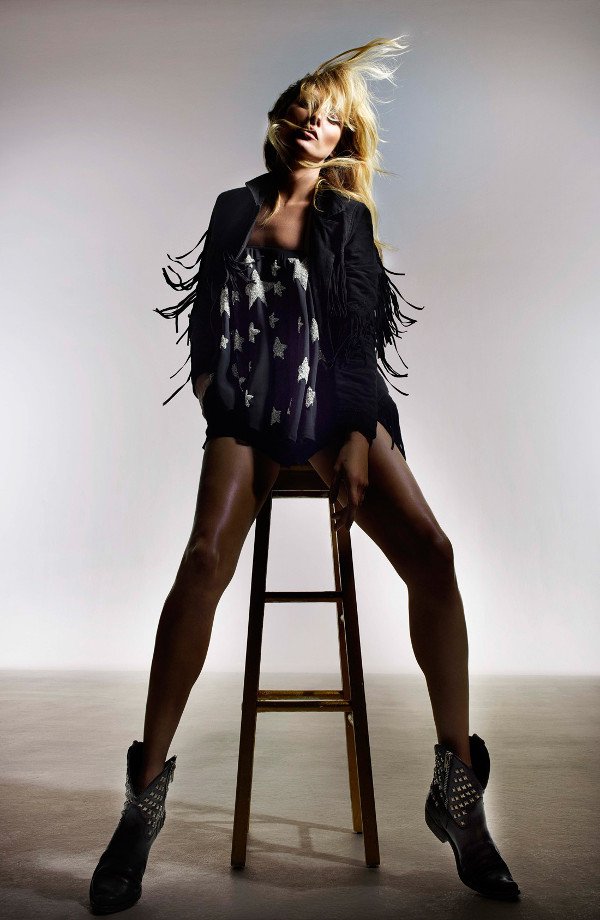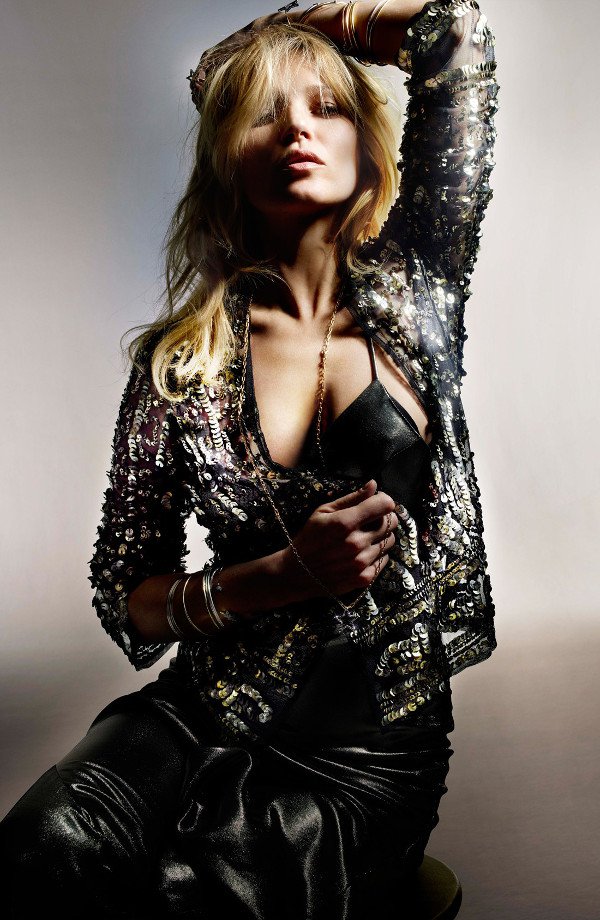 Really, nobody's better at boho glam than the Brits. Check out our top favorite pieces from this phenomenal collection below and see how the hippie style keeps on rocking.
Looking for another way to wear that lace camisole? This navy blue, soft leather jacket with its raw-cut fringes toughens up any girly top for a smoldering bit of edge.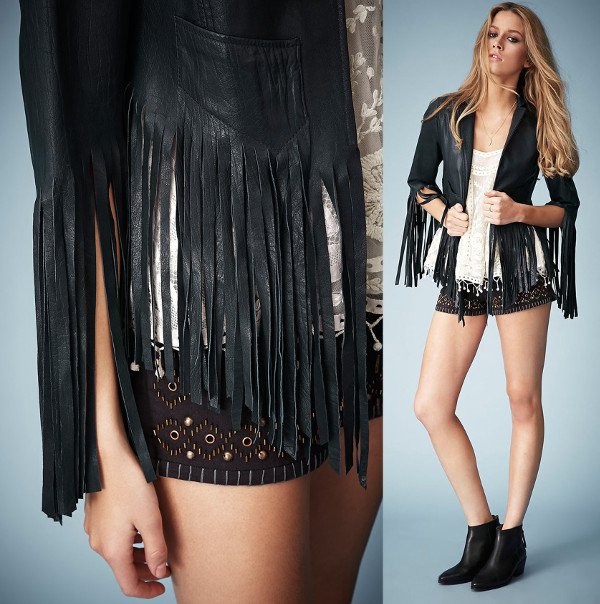 An alternative wrap is found in this see-through paisley tie blouse with its featured jagged hem. Perfect for the beach and over a pair of shorts.
After this lace camisole, with its hand-embroidered pattern and pom pom edges, we think we'd be a little harder to please with the rest of the designs out there. Perfect for layering.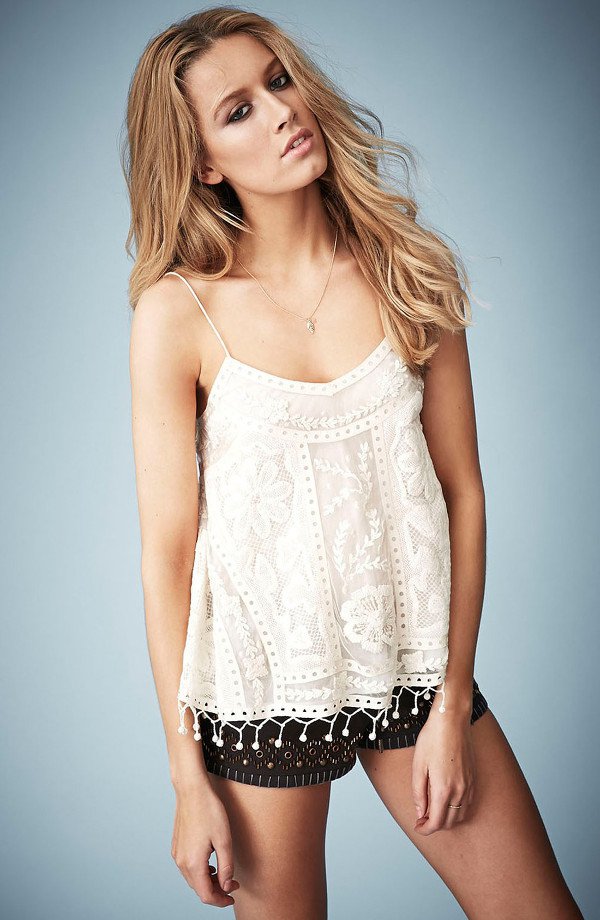 It's best to pack light this summer, but don't leave the style at home. This crinkled chiffon blouse is perfect, with its dreamy feather print and light material that's just right for a worry-free, travel wardrobe.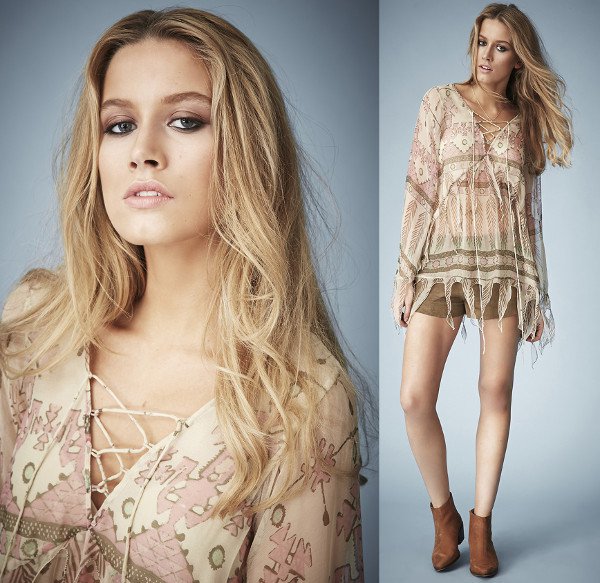 We love the Western vibe of this khaki suede jacket, with its layers of fringe and large-stitch details. Perfect with denim cutoffs and modern ankle boots.
It's not boho glam without a bit of glitter. This georgette camisole embellished with silvery stars has just the right amount of sparkle we need.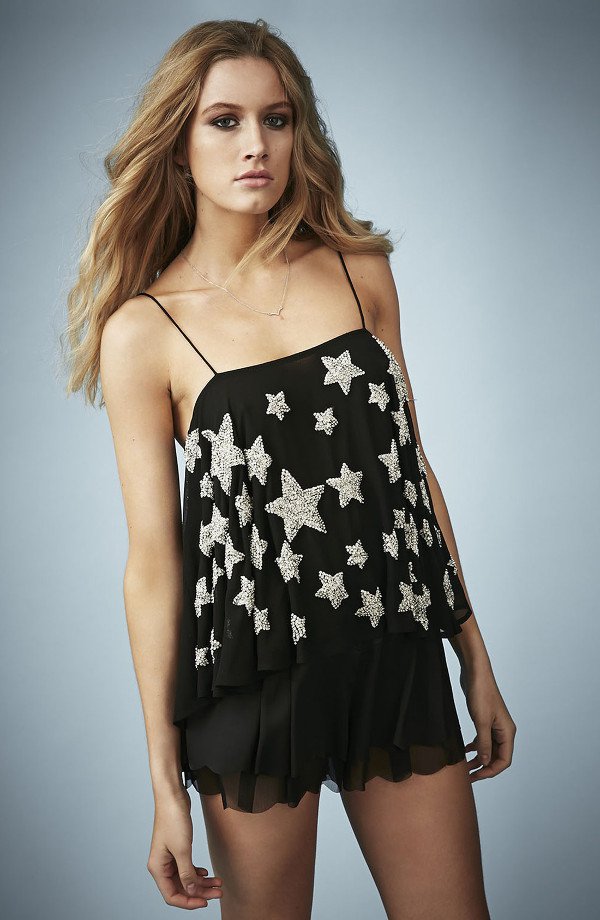 Probably our favorite piece in the collection, this woven leather vest pulls out all the stops in hippie style with some tough-girl edge. Absolute winner.