Being the latest "Bourne Girl" didn't even phase Alicia Vikander.  The Oscar winner still couldn't help but fangirl over "Jason Bourne," even though she spent months filming the latest sequel. Alicia said she's been a huge fan of the franchise ever since the first film came out, and even dished on what it was like to meet Matt Damon.
Alicia cheerfully shared tidbits on her experience portraying a prodigy computer hacker at the London premiere of "Jason Bourne."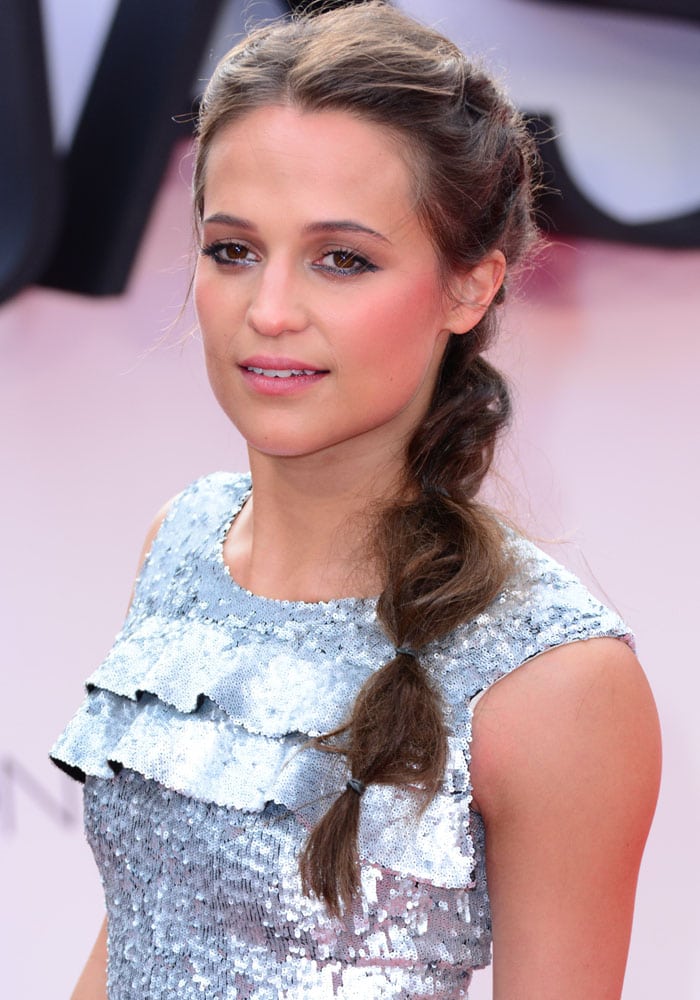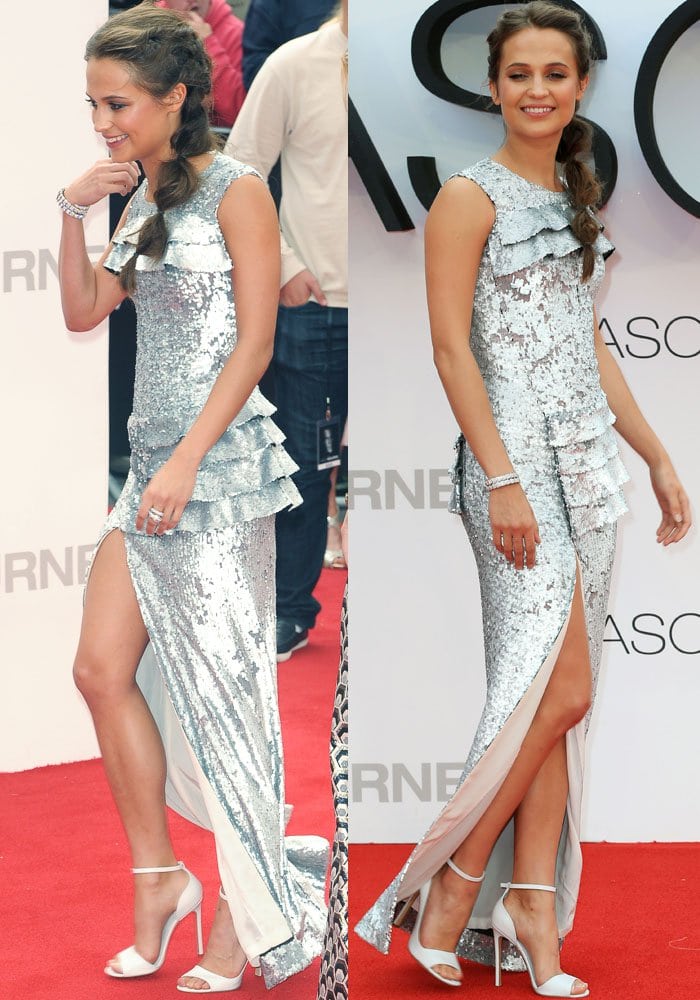 Alicia Vikander at the European premiere of "Jason Bourne" held at Odeon Leicester Square in London on July 11, 2016
Alicia wowed on the red carpet in a custom-made Louis Vuitton sequined sleeveless dress that featured a thigh high slit and ruffles. As the face of the label, LV made sure to give her a pair of white ankle strap sandals to go with her gown. The actress finished her look with jewelry from Bulgari.
Overall, we like how the unexpected elements came together for Alicia. This look definitely won't work for just anyone — especially with the hairstyle — but we'd say Alicia nailed it.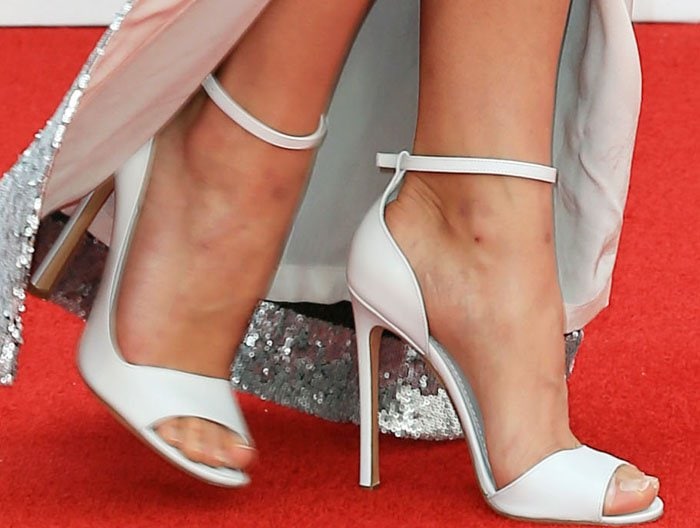 Louis Vuitton dresses up their endorser, Alicia, in a pair of white ankle strap sandals
Alicia Vikander and "Jason Bourne" star Matt Damon share giggles on the red carpet
Alicia clued us in on how she first met Matt Damon. The actress arrived on the set as Matt was filming scenes and since he was in character, Alicia's first glimpse of the actor was not of Matt but of Jason.
Watch the whole interview clip below.
Alicia's Louis Vuitton white sandals are not available online but you can grab a similar Stuart Weitzman pair at Amazon, Shopbop and Zappos.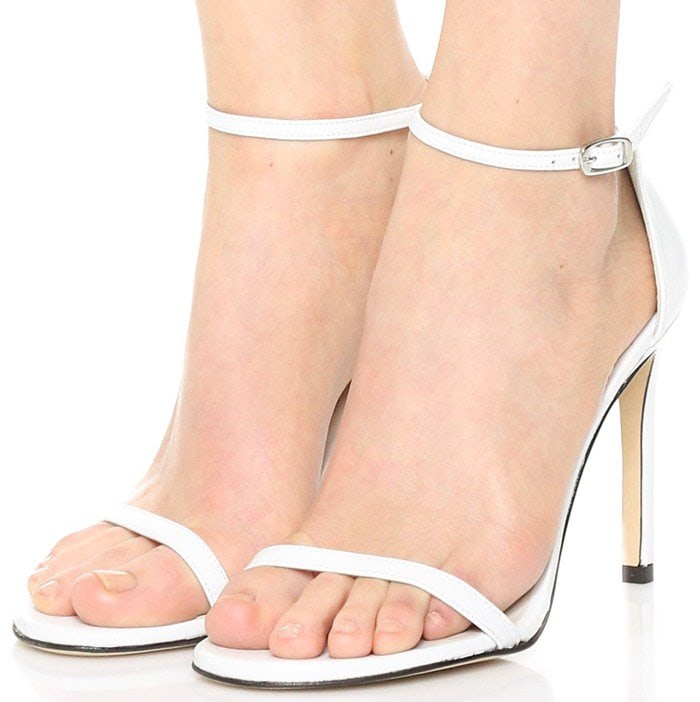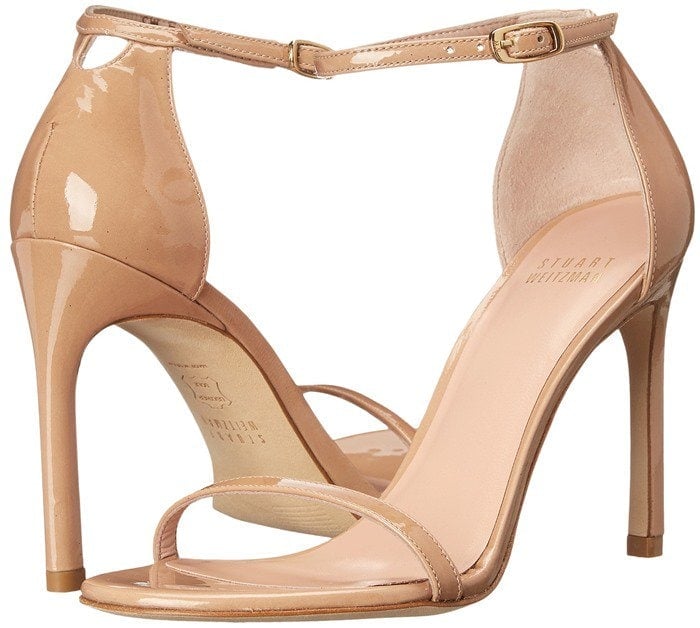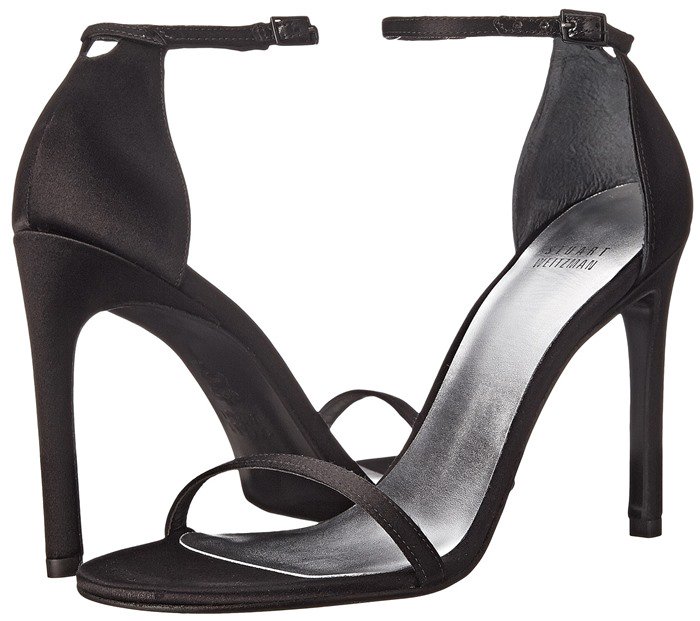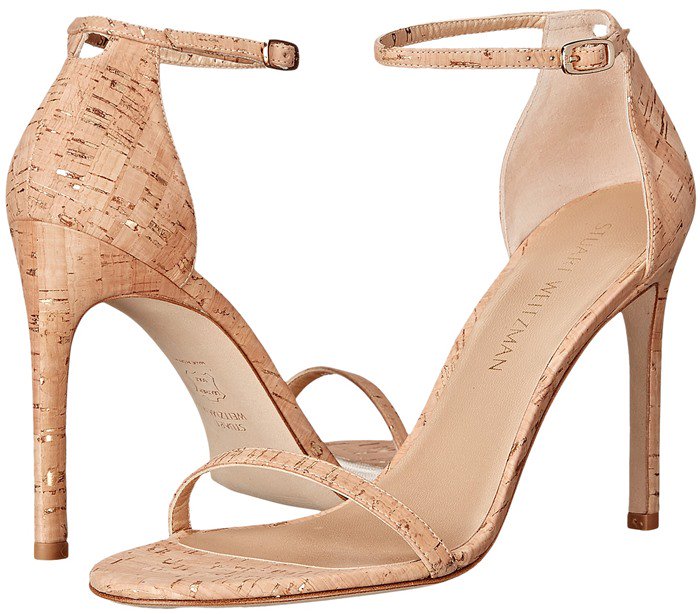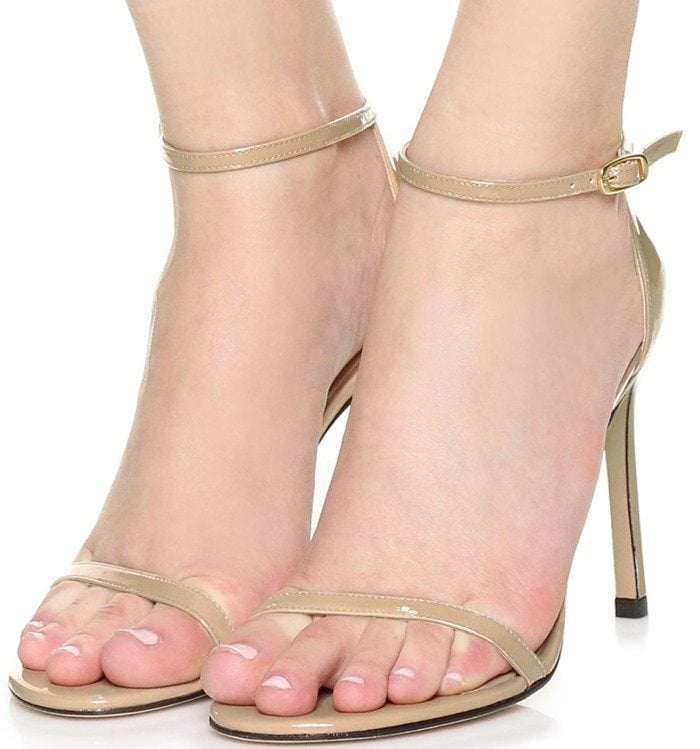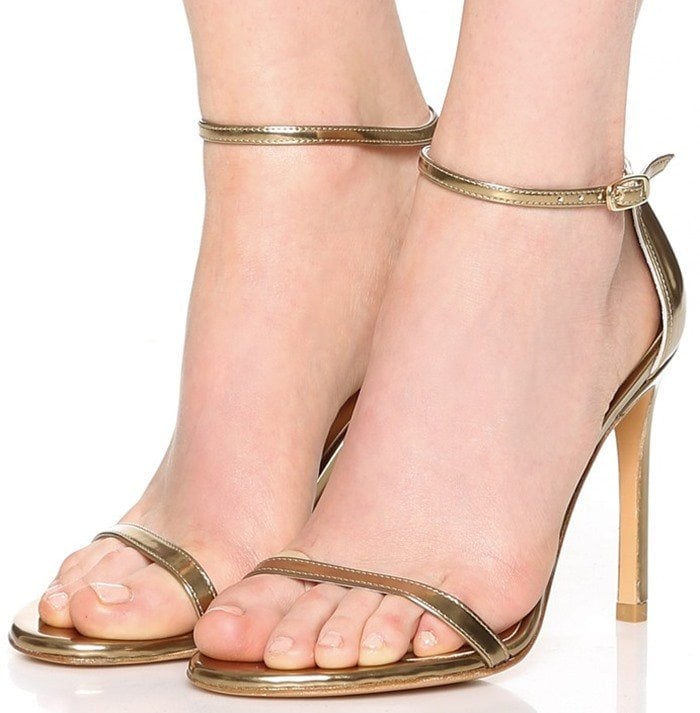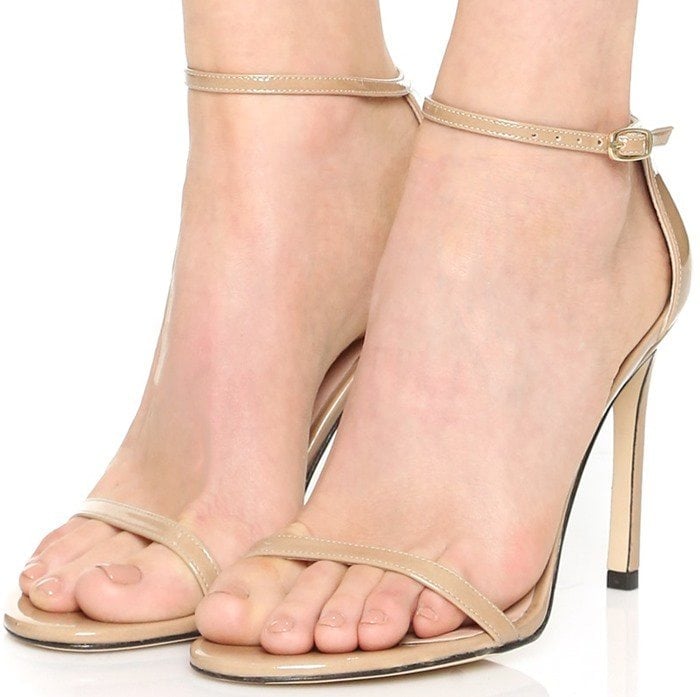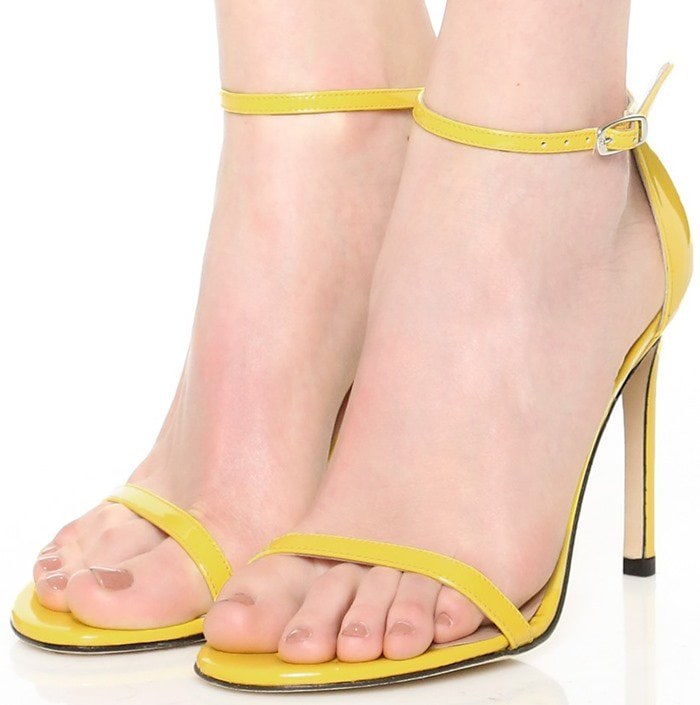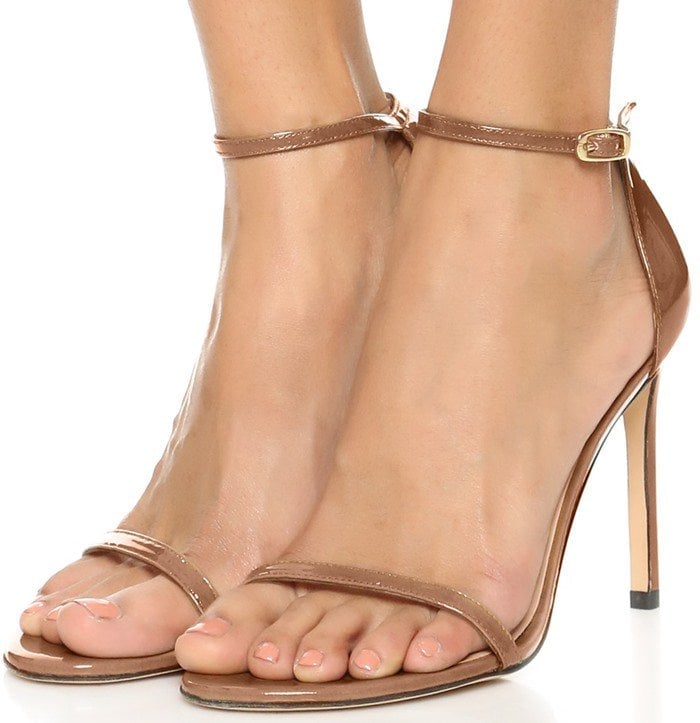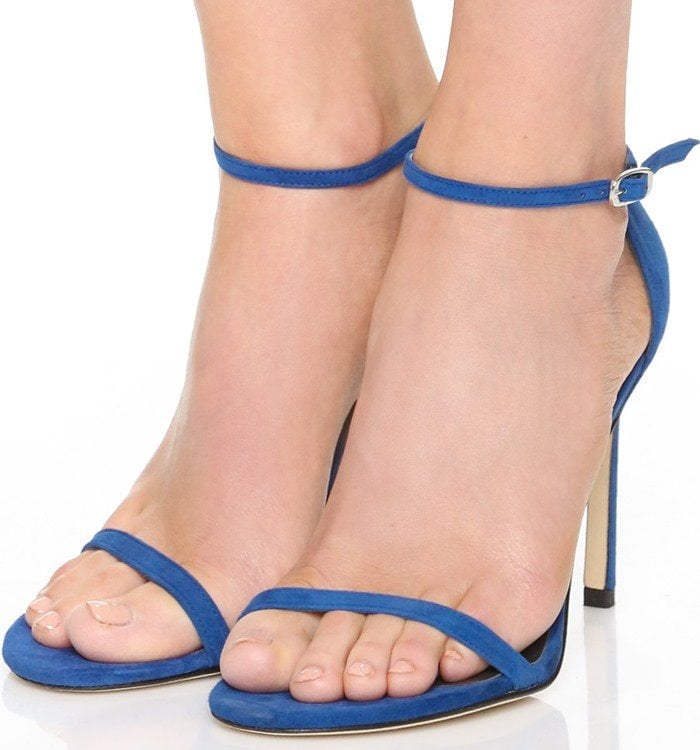 Stuart Weitzman "Nudistsong" Dress Sandal, $172.43 – $435 at Amazon, Shopbop and Zappos
Credit: Joe Alvarez / Lexi Jones / Zibi / WENN