If you were the heir to a fashion empire like Versace, what would you do on a regular day? Would you spend it at the office to help grow the business? Probably. Would you indulge yourself in a session of retail therapy whenever you get the chance? If you were Allegra Versace — the daughter of Donatella and the one person who will inherit the business her late uncle built — we know your answer to that would be "most definitely."
Allegra was spotted out and about shopping in Milan yesterday. And while someone as small, thin, and frail as her could easily go unrecognized in the streets, her effect was actually the opposite. She was easy to spot, especially since the fashionista was dressed in a pair of sky-high platform booties that looked way too heavy for her. Her lightweight frame really made the shoes stand out. The heels were extremely tall, but Allegra had no problem walking in the pair.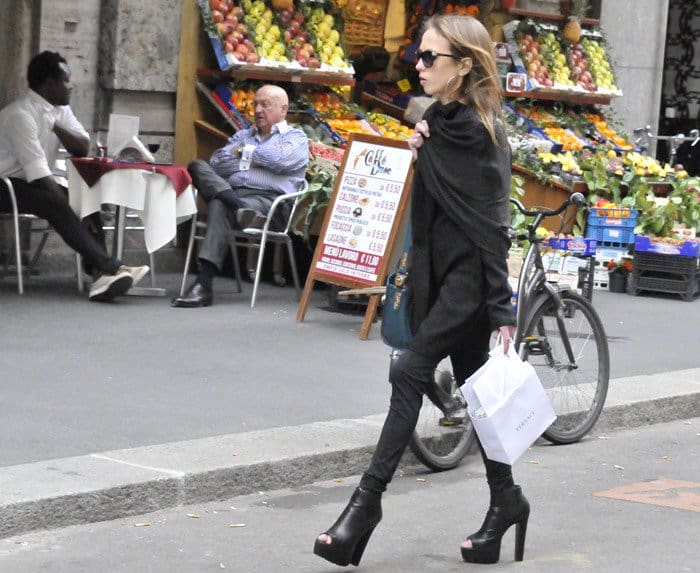 Allegra Versace, daughter of Donatella, wearing sky high heels for shopping in the city streets of Milan, Italy, on April 8, 2014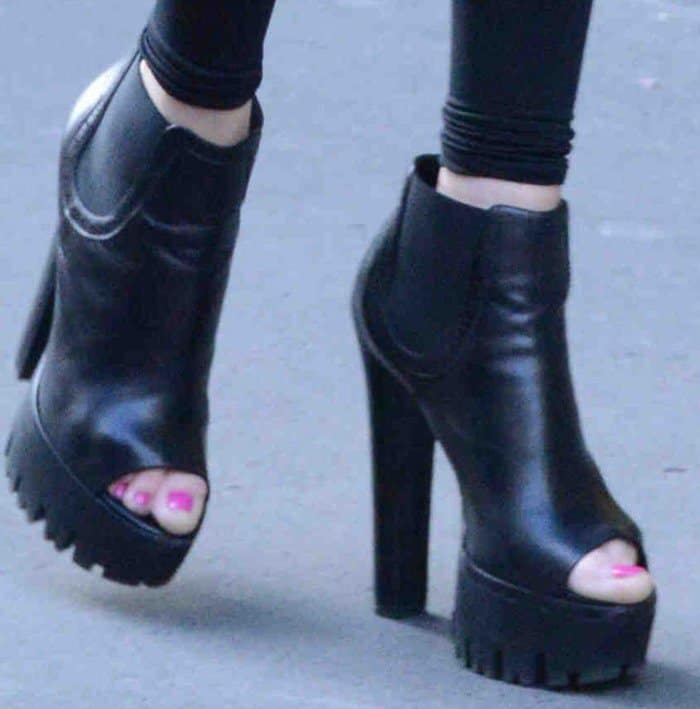 A closer look at Allegra's extra high peep-toe platform booties
How do you like Allegra's street style? Her clothes are nothing fancy, but her shoes are a different case. They're funky, edgy, tough, and bold. Never mind that they're black because they're fierce-looking. Do you think they're from her label?
Possibly. But our hunch is that it's a "no." They don't have the glam factor that you would normally find in anything Versace, whether it's a piece from the past season or the current one. Allow us to be more visual. Check out the following Versace platform sandals and compare:
Versace Logo-Detail Platform Sandals, $741
Versace Hard Rock Platform Sandals, $1,824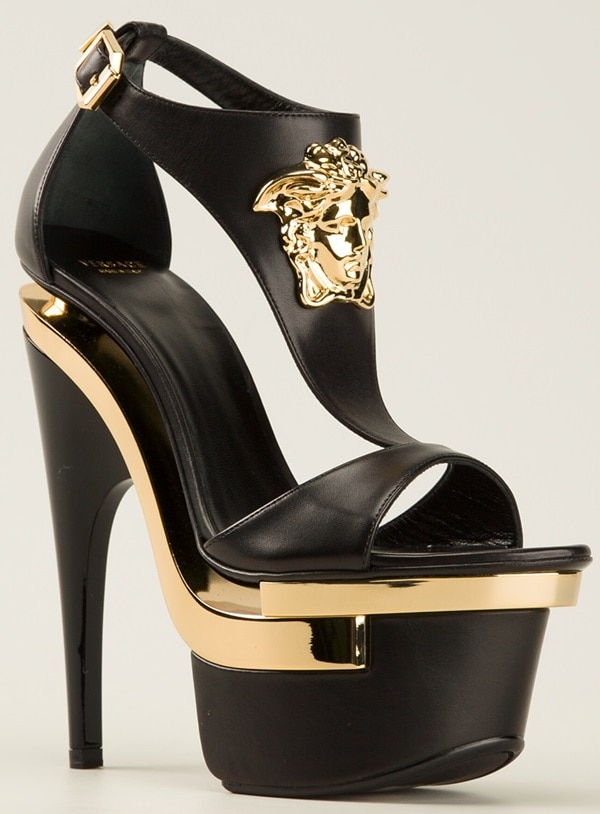 Versace Sculpted Platform Sandals, $1,458
So, what do you think? Are her booties from Versace or not?
Our hunch could be wrong, of course. But the great thing about Allegra's shoes is that you can pair them with almost anything. They're chunky but classic enough to go with a lot of separates like jeans, leggings, skirts, and dresses. In case you fancy them, here are a few alternatives you may want to consider. These are pretty pocket-friendly, so grabbing a pair shouldn't be a problem:
Kat Maconie 'Bonnie' Platform Booties, $350 at NastyGal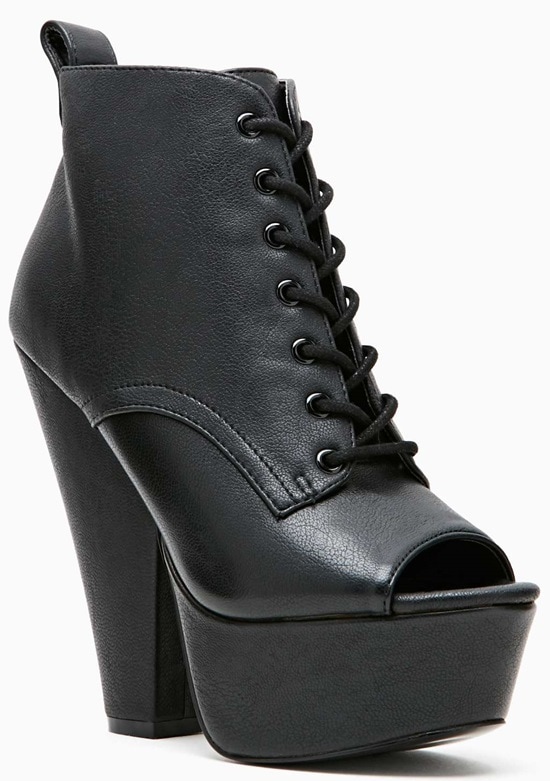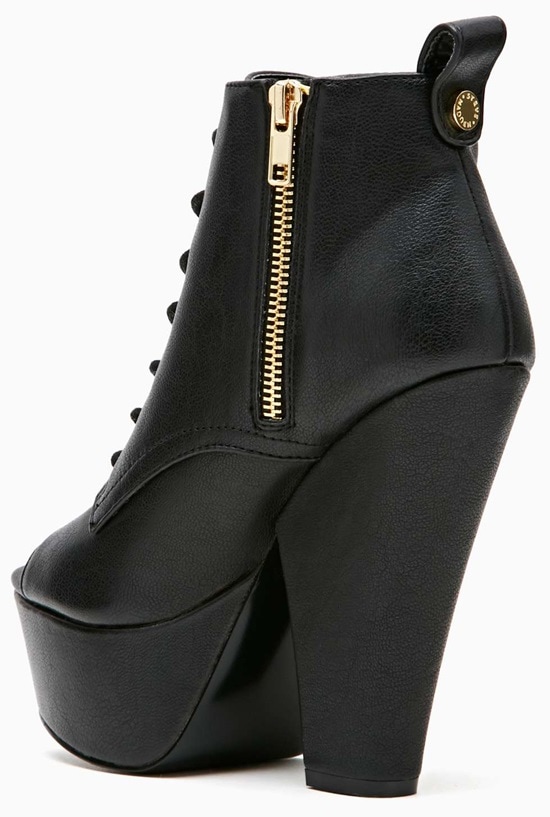 Steve Madden 'Enginee' Booties, $108 at Nordstrom

Credit: star.press/WENN