Our favorite strawberry blonde actress, Amy Adams, was spotted arriving at Heathrow Airport, along with other cast members of 'Man of Steel', for the UK premiere of the Zack Snyder film.
Amy Adams with the cast of 'Man of Steel' at Heathrow Airport in London on June 12, 2013
Amy Adams, who plays Lois Lane opposite Henry Cavill as Clark Kent in this latest Superman interpretation, seemed to have done away with travel fatigue with her casual but chic getup. It was simple enough: a button-down shirt, jeans, and a bright yellow satchel. Then, the 'pièce de résistance': a pair of high-heeled gray booties. And just like that, Adams has our attention as a potential Katie Holmes figure to be reckoned with — in terms of fashion, of course.
Amy Adams added some edge to her outfit with a pair of high-heeled gray ankle boots
In case you're inspired to do this look for your own airport sighting, here are two gray boot styles that we found at Amazon from two sides of the price spectrum.
Hinge "Jody" Booties With Western-Inspired Stitching, $99.95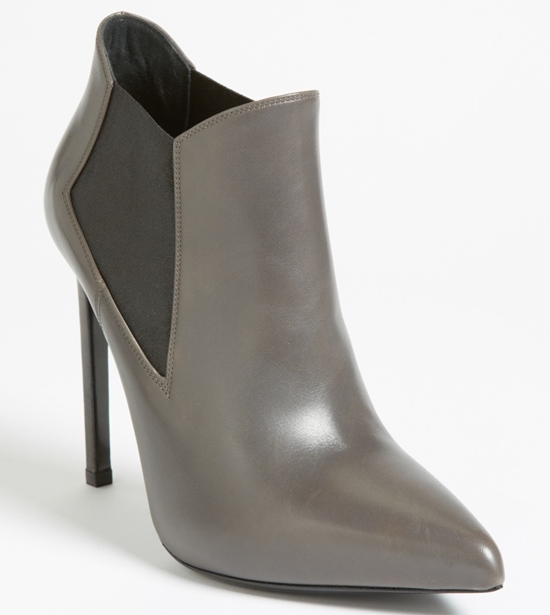 Saint Laurent "Gored" Leather Ankle Booties, $950
To the actual movie premiere, Amy donned a gorgeous Valentino Spring 2013 Couture strapless nude dress paired with black Casadei pumps that you can shop for at Amazon and Neiman Marcus:
Amy Adams & Henry Cavill attend the UK Premiere of 'Man of Steel' at Odeon Leicester Square on June 12, 2013 in London, England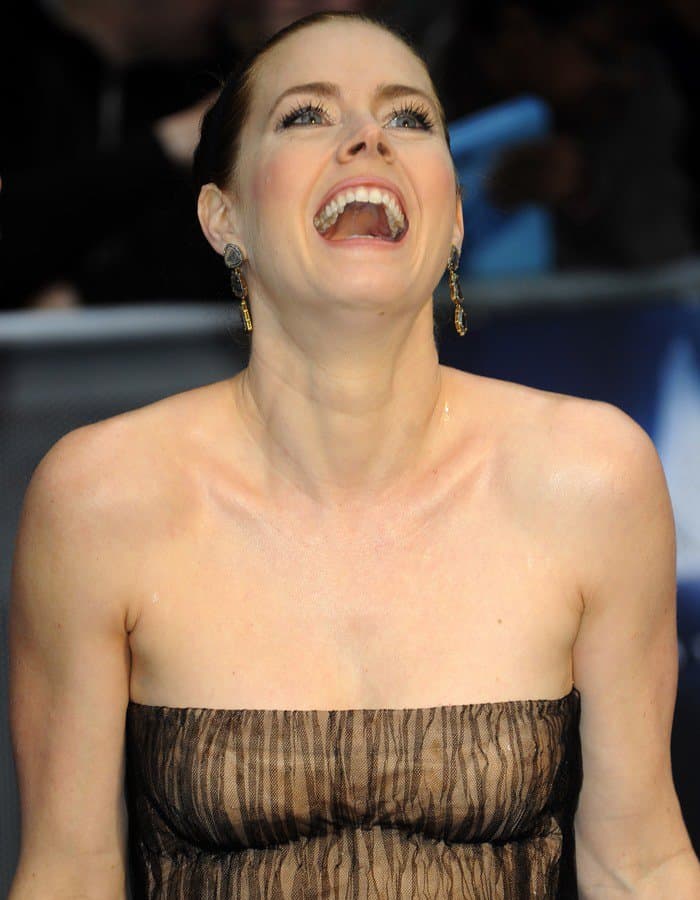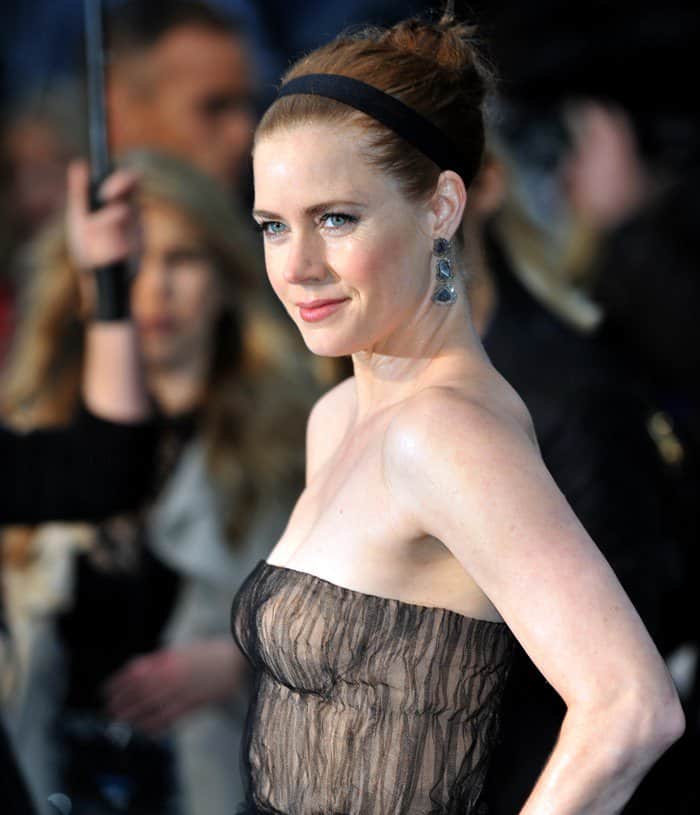 Amy Adams in Valentino Spring 2013 Couture strapless nude A-line dress
Amy Adams wearing Casadei heels at the 'Man of Steel' European Premiere held at the Empire Leicester Square in London
That being said, we believe Dionne Bromfield wore the most stunning shoes of the evening. The 17-year-old British soul singer-songwriter and TV Presenter sported a red leopard-print dress and bright Kandee high heels:
Dionne Bromfield at the 'Man of Steel' European Premiere held at the Empire Leicester Square in London, June 12, 2013
Dionne wearing bright Kandee high heels
Credit: WENN/Zibi