Amy Schumer is cool, hilarious, amazingly witty and Jennifer Lawrence's best friend. And — as if those aren't enough reasons to love her — just watch her present an award at the recently concluded Golden Globes, because her presentation should be more than enough to convince you that you want to be her best friend.
"A. Schu" stole the show with her witty comebacks and lewd jokes, even calling out an audience member using their phone. Though it may not have been the most appropriate time for vulgarity, everyone loved her for it.
The "Trainwreck" star also scored some major style points with her gorgeous white and black, off-shoulder Prabal Gurung gown. She paired the dress with multiple buckled pumps also from Prabal Gurung. The shoes are from the designer's Pre Fall 2016 collection.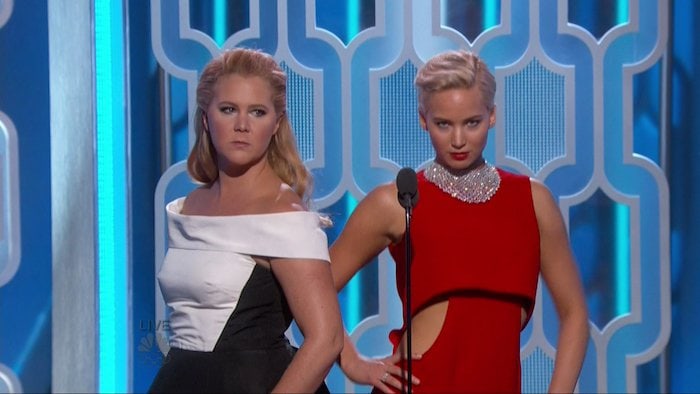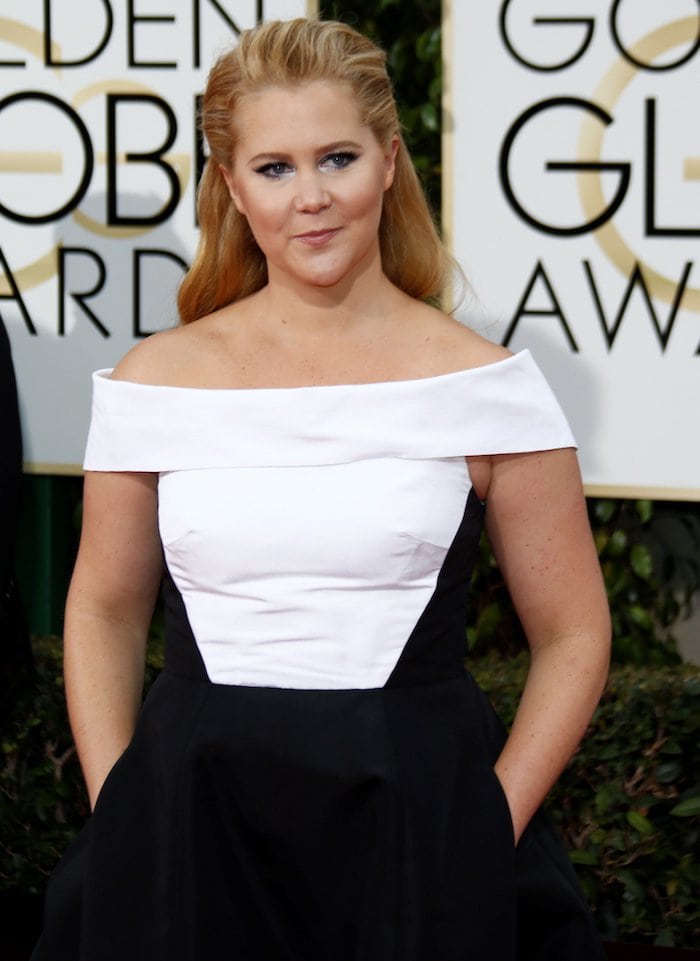 Amy Schumer in Prabal Gurung for the 73rd Annual Golden Globe Awards at the Beverly Hilton Hotel in Los Angeles on January 10, 2016.
Prabal Gurung Pre-Fall 2016 Multiple Buckle Pumps
Her particular pair is not yet on sale, but here's a similar alternative from Nordstrom.
Top Shop "Geneva" Strappy Court Shoes, $85.00 from Nordstrom
Credit: WENN