In February 2016, Austin Powers actress Elizabeth Hurley, who also plays Queen Helena in the American primetime television soap opera The Royals, "raced around" London to promote the second season of the scripted series.
Elizabeth Hurley wears her hair down outside ITV Studios in London on February 10, 2016
19 years earlier, she starred as British secret agent Vanessa Powers (née Kensington) in Mike Myers' hit spy comedy, Austin Powers: International Man of Mystery.
Receiving the ShoWest Supporting Actress of the Year for her performance, she reprised her role as the love interest of Austin Powers in the 1999 sequel Austin Powers: The Spy Who Shagged Me.
Mike Myers and Elizabeth Hurley during "Austin Powers" Los Angeles Premiere at Mann's Chinese Theater in Hollywood, California, on April 28, 1997
The American spy comedy film was released on May 2, 1997, just one month before Elizabeth Hurley turned 32. Born on June 10, 1965, in Basingstoke, United Kingdom, she celebrated her 32nd birthday on June 10, 1997.
"I think if there's a way that something has organically progressed, but I don't think anybody wants to run around in the costumes they were wearing 20 years ago," she told BuzzFeed News in December 2019 about not wanting to reprise her character in a fourth "Austin Powers" film.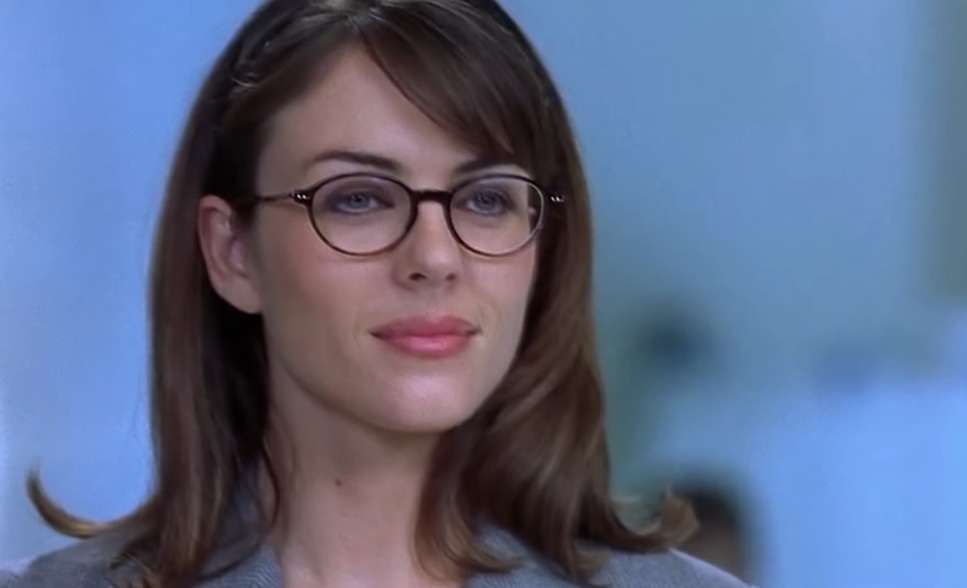 Elizabeth Hurley was 31 years old when filming Austin Powers as Vanessa Powers
Elizabeth wore a nude Michael Kors trench coat with a matching pair of "BB" pumps from Manolo Blahnik.
Elizabeth Hurley's feet in nude Manolo Blahnik pumps
To promote The Royals, the actress broke up her monochrome look with a reptile embossed violet clutch by Ethan Koh.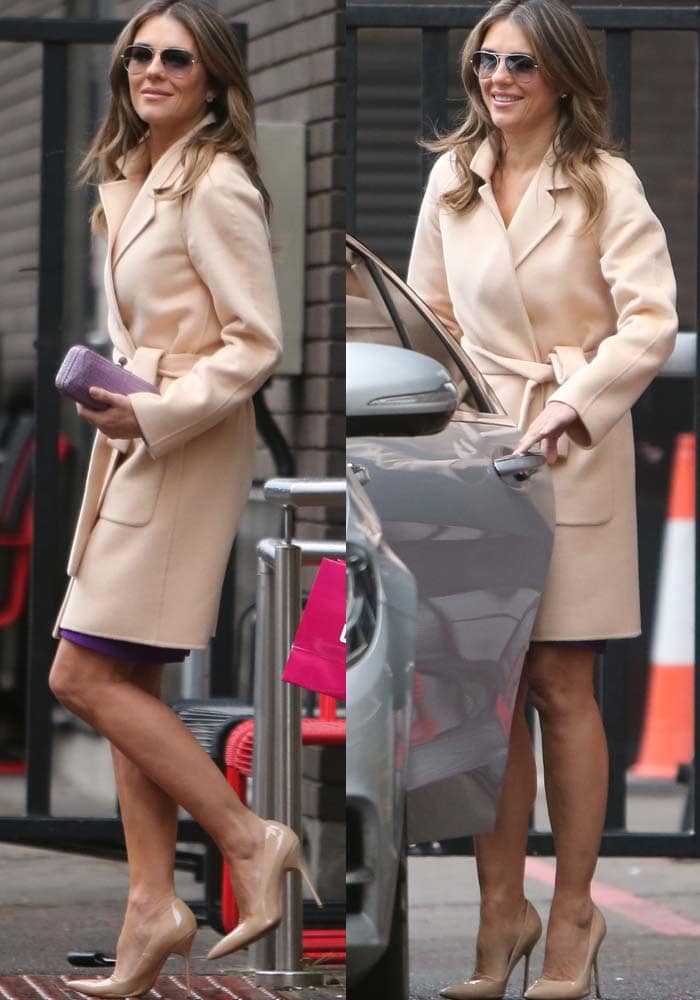 Elizabeth Hurley leaves ITV Studios in a nude Michael Kors trench coat
Elizabeth mentioned that the second season would be even better because it finally feels like the show's stories are unraveling.
You can order "Queen" Elizabeth's run-around "BB" pumps from Manolo Blahnik at Nordstrom and Farfetch.
Manolo Blahnik 'BB' Pump in Nude, $595
Manolo Blahnik 'BB' Pump in Wine, $595
Manolo Blahnik 'BB' Pump in Black, $595
Credit: Rocky / WENN