If you have money left after splurging on the absolutely insane Balenciaga + Crocs platform sandals, perhaps we can tempt you with these ankle boots with an '80s-inspired cartoon print.
Balenciaga Knife Cartoon Ankle Boots, $1,790
Featuring a sock-like fit, these Italian-made yellow, blue, and multicolored tech-jersey Knife ankle boots showcase a whimsical puppy cartoon motif. The elongated flat pointed toe is inspired by a knife.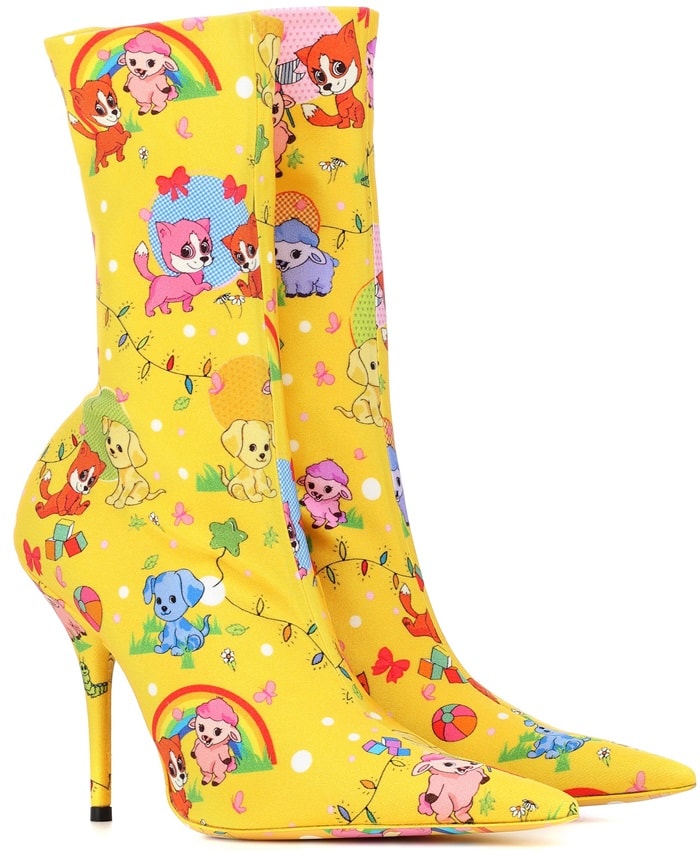 Balenciaga splashes these supremely sleek stretch ankle boots with an '80s-inspired cartoon print, taking them into tongue-in-cheek territory
Channel your inner street style star and wear Balenciaga's tongue-in-cheek boots with cropped wide-leg pants and a cropped, textural jacket.
Balenciaga Knife Puppy-print Stretch-Jersey Ankle Boots In Yellow
The model pictured below is wearing a printed long-sleeved dress from the same brand featuring an artistic white polka-dot pattern interrupted by the red logo on the front.
Her optic white geometric Triangle M clutch is finished with a contrast black logo lettering and a vibrant pink interior.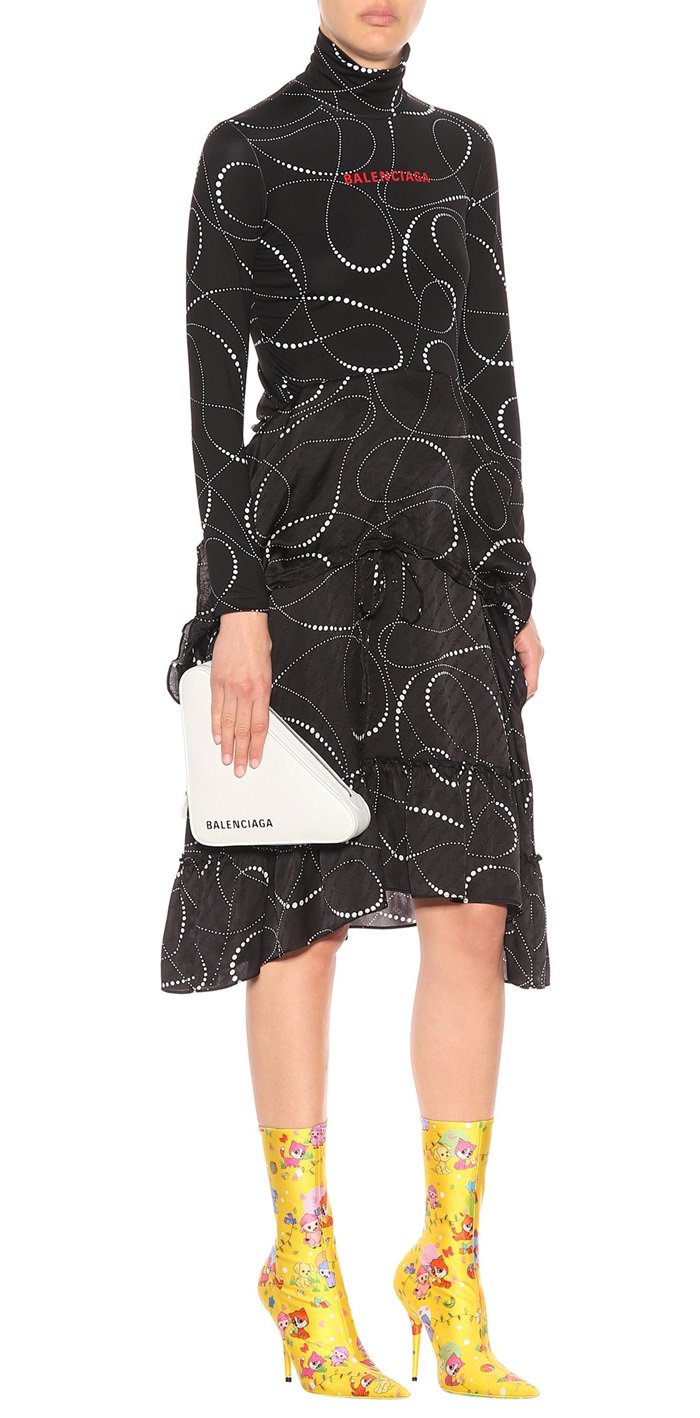 Model wearing yellow, blue, and multicolored tech-jersey Knife cartoon ankle boots with a printed long-sleeved dress