Open a new chapter in Christian Louboutin's love affair with transparent PVC in the audacious new 'Barbaclara' quarter-strap sandals, revealing the foot's innate beauty in 1970s disco style. They feature chunky 100mm heels and patent leather contrast piping and topstitching.
Do you prefer this style to the French shoe designer's crystal-clear 'Hargaret' pumps with interwoven leather lace? If you think the price is too high, you can find great alternatives from $10 at JustFab and ShoeDazzle.
Platine 'Barbaclara' Specchio Leather & PVC Platform Sandals, $995 at Barneys and Nordstrom
Made in Italy, this '90s-inspired ankle-strap style features a chunky acrylic glass heel.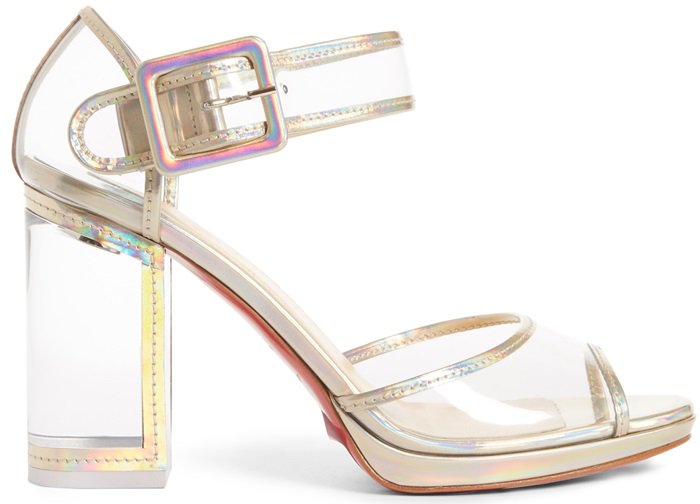 Black 'Barbaclara' Specchio Leather & PVC Platform Sandals, $995 at Barneys and Saks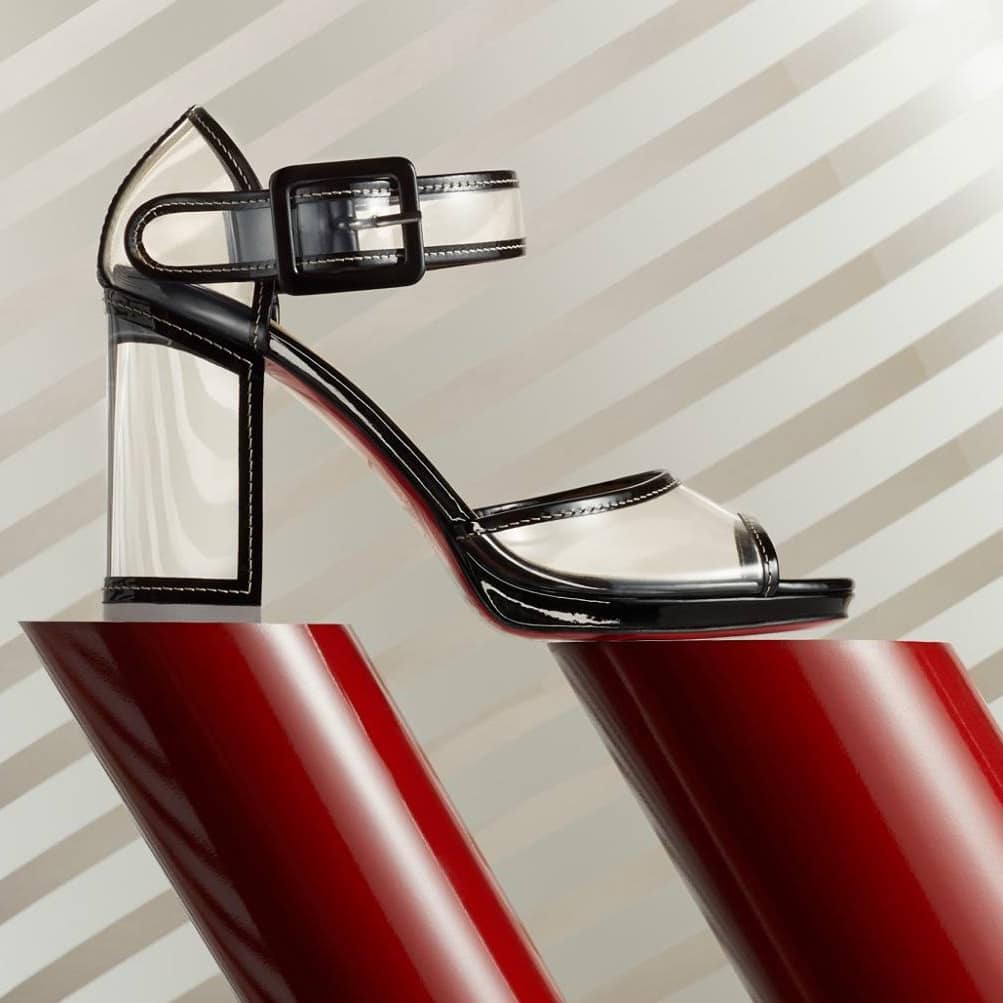 Multi 'Barbaclara' Specchio Leather & PVC Platform Sandals, $995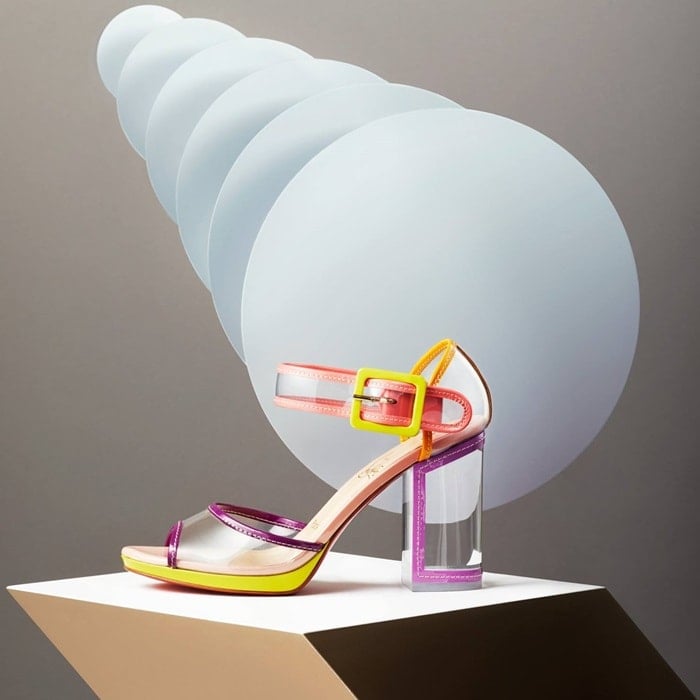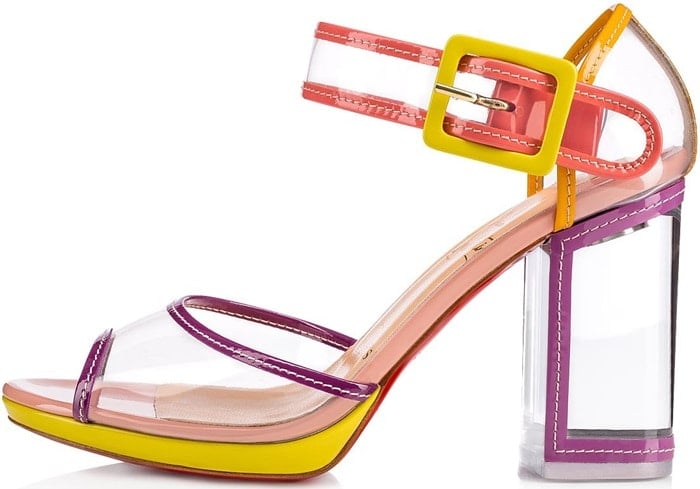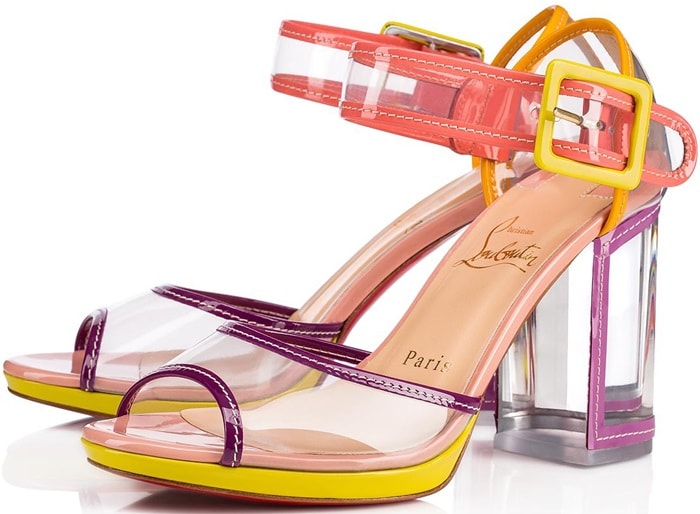 Red 'Barbaclara' Specchio Leather & PVC Platform Sandals, $995 at Barneys