It seems like even celebrities get starstruck. Bella Thorne snuck a snap of Wiz Khalifa after she found herself in the seat next to him on a flight to Rome.
Earlier, Bella arrived at the Los Angeles Airport (LAX) with her sister Dani. The actress was making her way out to Paris to watch the Fendi show at the Paris Fashion Week Haute Couture 2016/2017.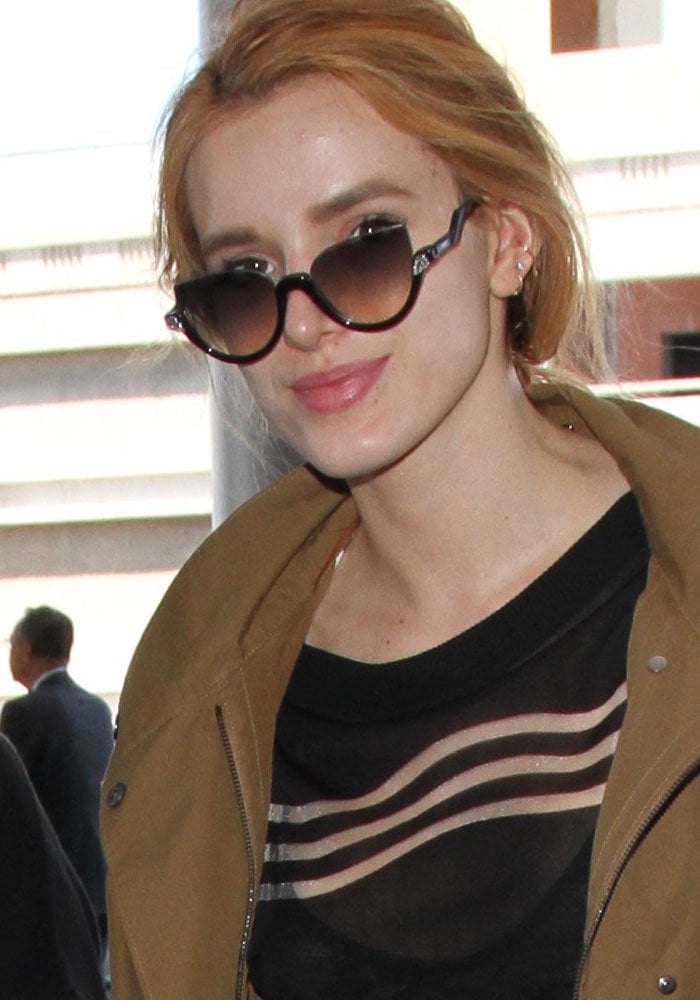 Bella Thorne arrives at the Los Angeles International Airport (LAX) on July 6, 2016
Bella Thorne wears a pair of silver platform heels with her Fendi Resort 2016 outfit
The actress shared on her Instagram that she was wearing head-to-toe Fendi in support of the upcoming masterpiece by Karl Lagerfeld. While we couldn't confirm if her silver platform shoes really are from Fendi, the rest of her outfit is straight from the brand's Resort 2016 catalogue.
Bella's bag, however, is from Chanel, which is kind of the same since they're all from the genius hand of Mr. Lagerfeld.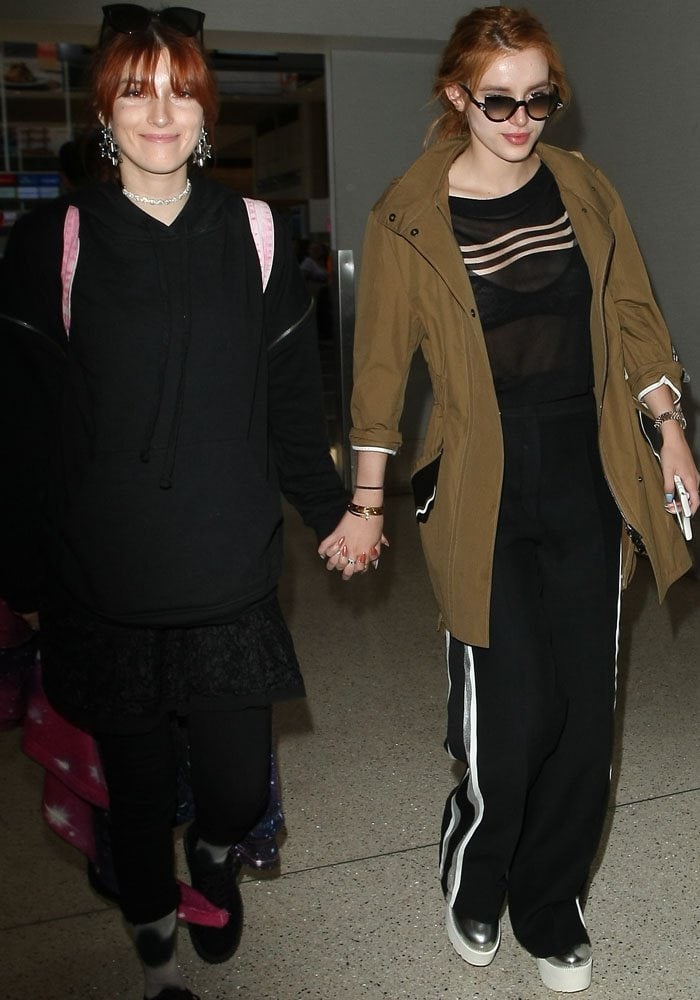 Bella Thorne and her sister Dani hold hands as they depart for Paris
We were treated to a few snaps of Bella's in-flight food, but it seems like the highlight of Bella's trip to Paris was Wiz Khalifa, who seemed oblivious to being filmed.
Check out the rest of Bella's snaps for the day below.
Grab silver platform footwear similar to Bella's at Farfetch, Barneys, Neiman Marcus and Mytheresa.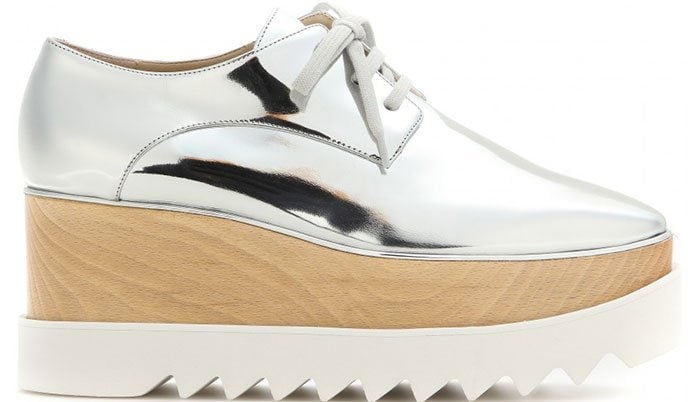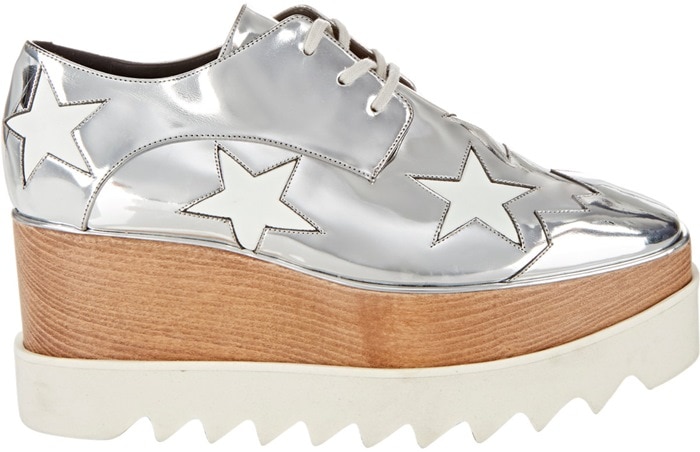 Stella McCartney Elyse Lace-Up Platform Shoes, $702-$753 at Farfetch, Barneys, Neiman Marcus, and Mytheresa
Credit: WENN