Bella Thorne posted an OOTD picture of herself in a fur jacket on Instagram on Wednesday. Animal activists and style critics alike quickly pounced on her fur fashion, and the Disney star tried to dismiss them by claiming she was wearing faux fur.
Bella Thorne's controversial fur jacket OOTD Instagram post captioned, "When you're a tomboy and trade in sweats and kicks for boots and fur. (Dear internet Trolls, it's faux fur…) #ootd #shoes #basic #mirrorselfie #hellomarch #supertuesday #positivevibes #girlpower" — posted on March 2, 2016
However, there was nothing fake about the jacket at all. The people Bella called "Internet trolls" caught her in her lie, and immediately found a online retailer selling the 100% real fur jacket. On the Harrod's website, Bella's Alice + Olivia 'Tierra' jacket is described as made from "super-soft rabbit and blue fox fur."
As soon as her little white lie was exposed, Bella edited her original Instagram post, and claimed that she was just told that the jacket was faux fur. Her rep also said now that Bella is aware of the actual material, she will no longer wear it.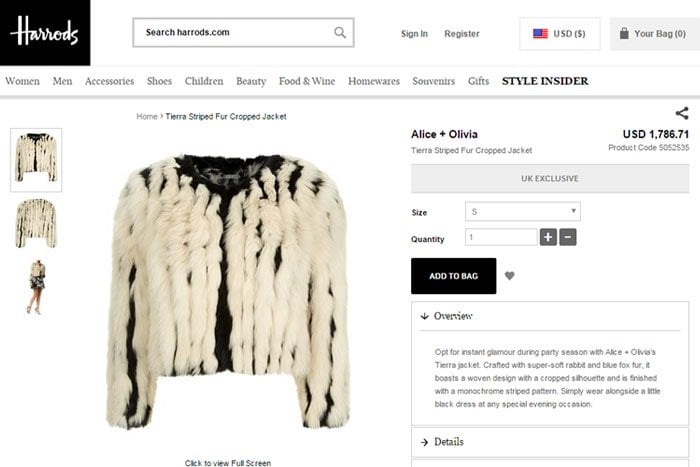 The Alice + Olivia 'Tierra' fur jacket that Bella Thorne mistakenly claimed was faux fur
What do you think — was Bella lying, or do you believe she innocently did not know her fur jacket was real? Genuine fur and faux fur are getting harder and harder to tell apart nowadays.
It's too bad this controversy had to happen to Bella. Her OOTD really was cute! We would have done away with the tiny bowler hat, but that belted jumpsuit is hot. As for the snake ankle boots, we're 100% sure they're not made of exotic snakeskin and are just embossed. You can get them now on sale at Nordstrom.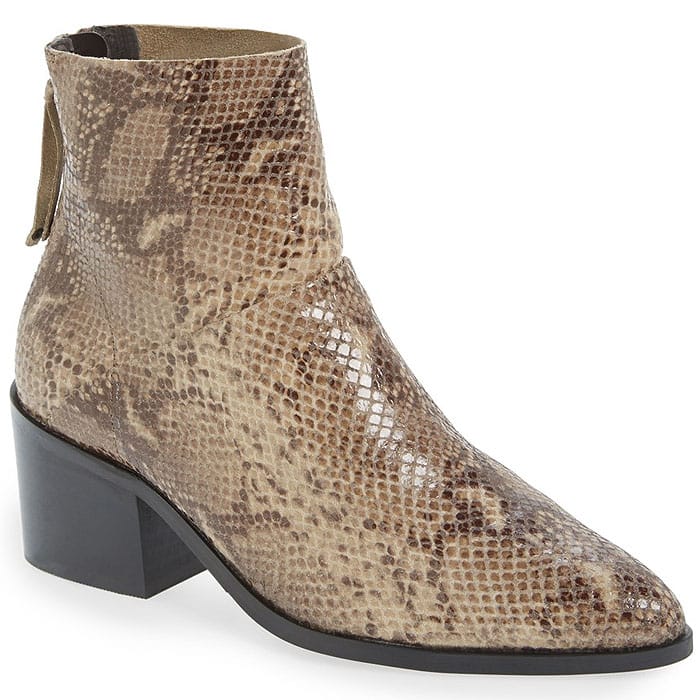 Topshop 'Midnight' Snake-Embossed Ankle Boots, $69.98 (before: $140) at Nordstrom
Credit: Bella Thorne's Instagram