Bella Thorne stood out in her navy blue rosette crop top and skirt at the Radio Disney Music Awards 2013 held at the Nokia Theater on April 27.
Although her outfit was dark in shade, her bright, cheery accessories in multiple colors, including a bright pink clutch, made her look so striking.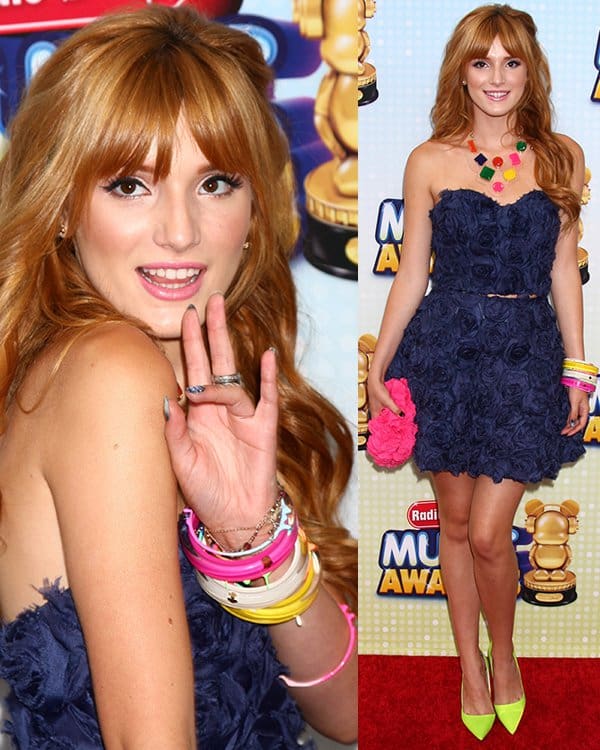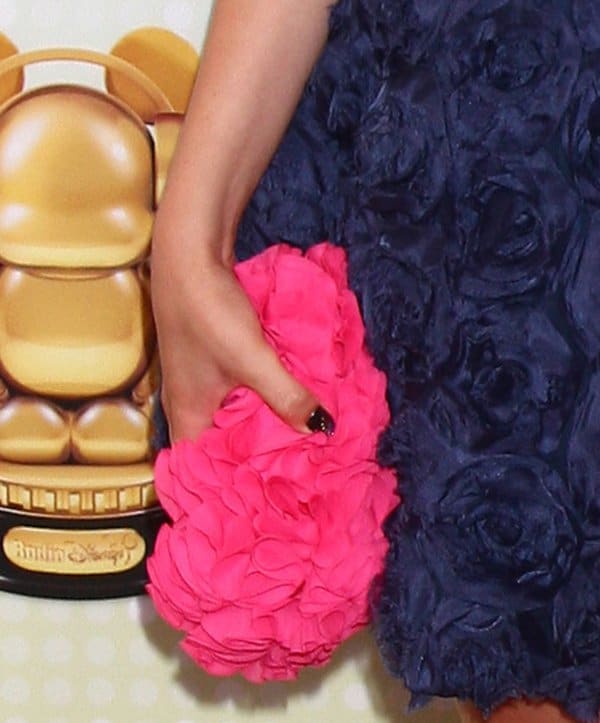 Bella Thorne at Radio Disney Music Awards 2013 at the Nokia Theater on April 27, 2013
Do you like Bella's look? It's fun, playful, and, not to mention, age-appropriate, agree? Bella's striking accessories and, of course, her clutch indeed made her stand out.
The dress looks so girly with all the rosette details. While she could've carried a simple clutch to pair with her outfit, she opted for a matching ruffled minaudière by Glint. Do you like this styling, or do you think it's too much?
The minaudière features ruffles all over, which effectively hide its clasp closure. It's available in a wide variety of colors.
Glint Ruffle Minaudiere in Pink, $88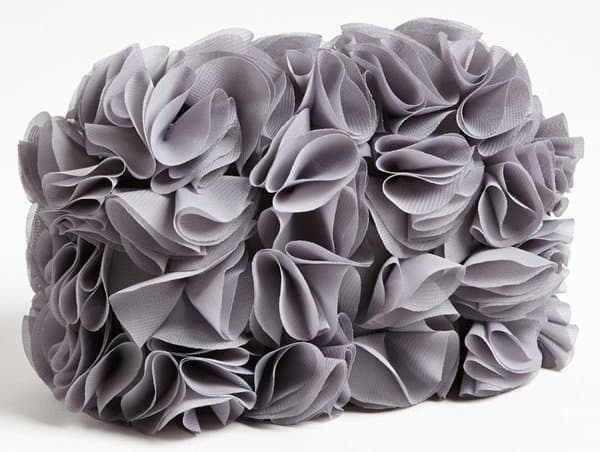 Glint Ruffle Minaudiere in Silver, $88
Glint Ruffle Minaudiere in Rose Porcelain, $88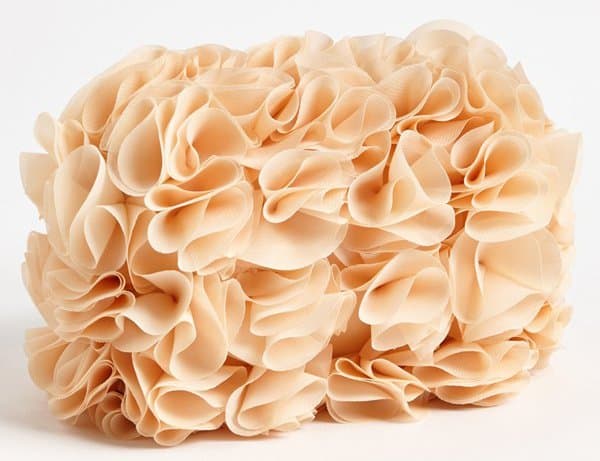 Glint Ruffle Minaudiere in Champagne, $88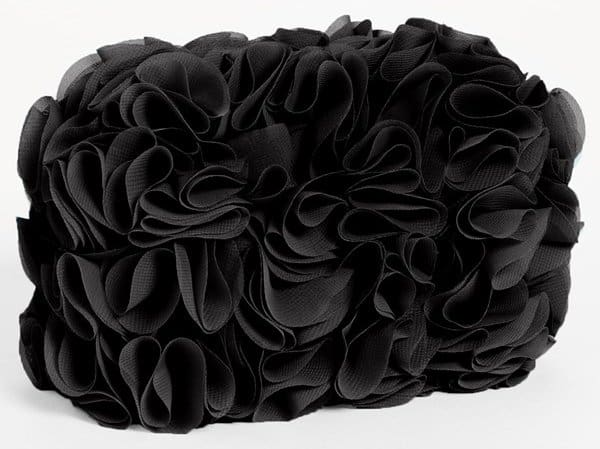 Glint Ruffle Minaudiere in Black, $88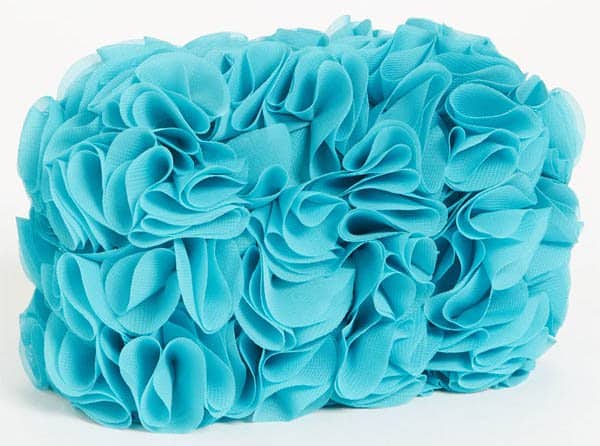 Glint Ruffle Minaudiere in Aqua Baltic, $88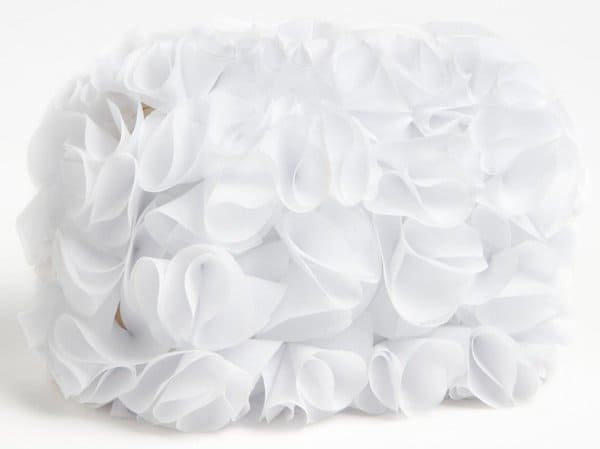 Glint Ruffle Minaudiere in White, $88
Credit: Nikki Nelson / WENN