Bethenny Frankel and Jason Hoppy had what seemed like a perfect union.
Bethenny met Jason at a nightclub while filming "The Real Housewives of New York City," and kept fans enthralled throughout their surprise pregnancy and quick marriage.
However, life isn't all roses when it's in the spotlight.
Jason Hoppy and Bethenny Frankel married in 2010 and filed for divorce three years later in 2013 (Credit: WENN)
Normal paparazzi intrusion is one thing for celebrities, but when everyday life is documented constantly for a reality tv series? That's another.
Bethenny and Jason's relationship was documented from day one. Although it seemed like a fairy tale whirlwind romance, these two filed for divorce after only three years of marriage.
How Bethenny Frankel and Jason Hoppy Met
The two met in 2008 while Bethenny was shooting Season 3 of RHONY. Some background: Bethenny was known as the single one. Jason boldly walked right up to her in a nightclub, and the rest is history.
Their romance moved quickly after they met, and in 2009, 11 months after they started dating, Bethenny discovered she was pregnant.
The two quickly opted for a shotgun wedding while Bethenny was seven months pregnant. Jason and Bethenny were married at the Four Seasons in New York in March of 2010, and their daughter Bryn Hoppy was born shortly afterward on May 8, 2010.
Bethenny Frankel – Entrepreneur and TV Personality
While Bethenny is best known for her appearance on RHONY, she was an entrepreneur way before becoming a TV personality.
Before creating her Skinnygirl brand, she dabbled in the party planning and baking businesses. Her current net worth is believed to be around $70 million.
While she's known as a TV personality on The Real Housewives of New York, Bethenny Frankel is also an entrepreneur and an author (Credit: Flashpoint / WENN)
Bethenny has written many Skinnygirl books, which are available for sale on Amazon.
Her book titles include "Naturally Thin: Unleash Your Skinnygirl and Free Yourself from a Lifetime of Dieting," "A Place of Yes: 10 Rules for Getting Everything You Want Out of Life," "Skinnygirl Dish: Easy Recipes for Your Naturally Thin Life," and "Skinnydipping."
Bethenny Frankel presents her book "The Skinnygirl Dish" Jan. 10, 2010, at Books & Books in North Miami Beach, Florida (Credit: Jeff Daly / WENN)
Bethenny created her Skinnygirl prepackaged skinny margarita line in 2009, which started the Skinnygirl brand and ultimately the Skinnygirl cocktail line.
Bethenny Frankel and Jason Hoppy's Relationship
As though the RHONY cameras weren't enough, two spinoffs were filmed to document the wedding of Jason and Bethenny.
Both "Bethenny's Getting Married," and "Bethenny Ever After," which filmed Bethenny and Jason's life after they wed, were released to the public.
Fans were completely invested in Jason and Bethenny's relationship and could not get enough.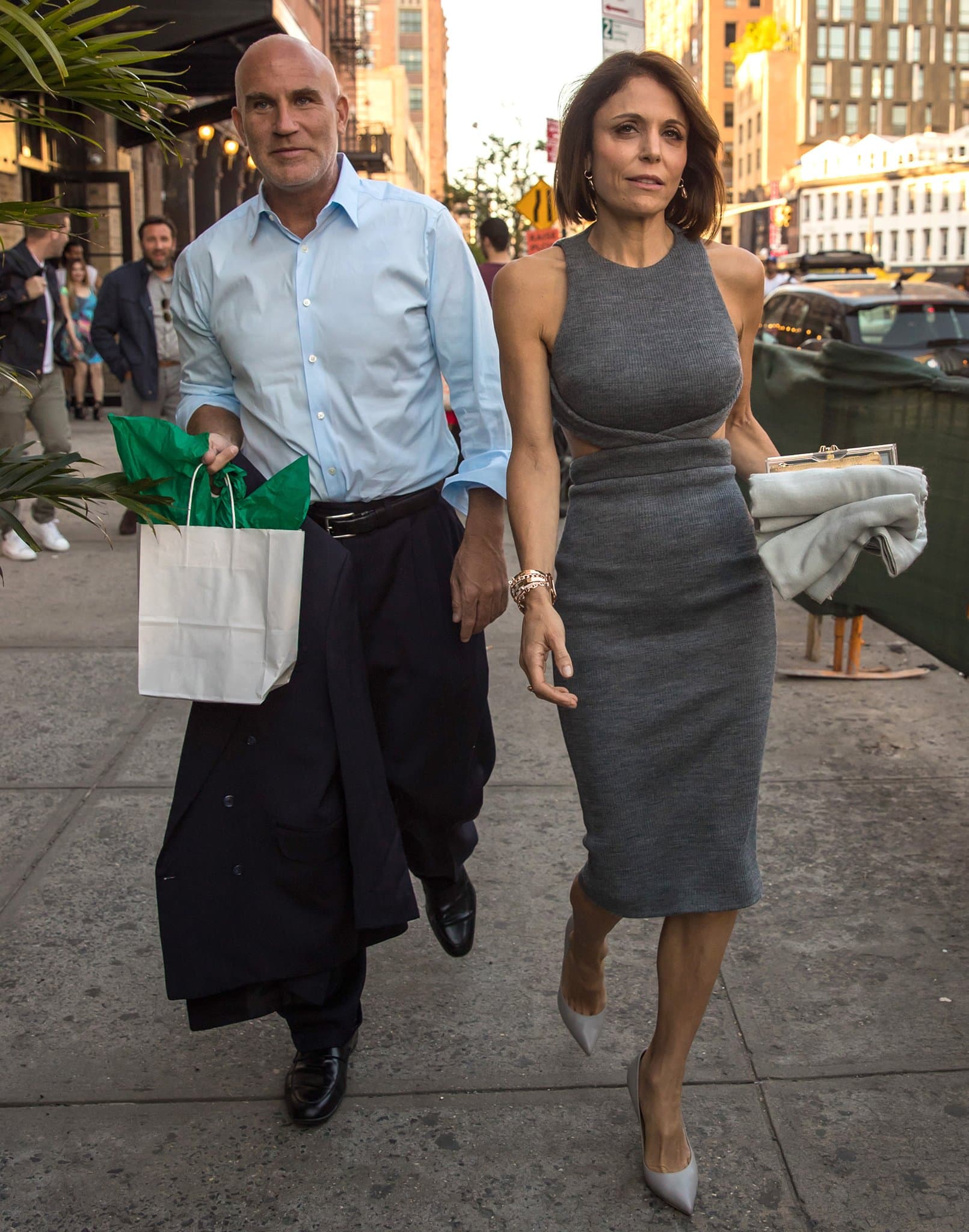 Bethenny Frankel and Jason Hoppy's relationship was documented on "The Real Housewives of New York City," from their first meeting to Bethenny's pregnancy and their split (Credit: WENN)
The two spinoffs filmed the events leading up to the marriage and the three years after marriage — up until the moment they split.
"(Jason and I) have had strains," Bethenny said in an interview with SELF Magazine. "We've had major fights. When I signed on to do this show, I committed to myself and my fans, to be totally honest. You cannot show people only the petals and not the thorns. It's not fair to them."
The two separated two years after their daughter Bryn was born.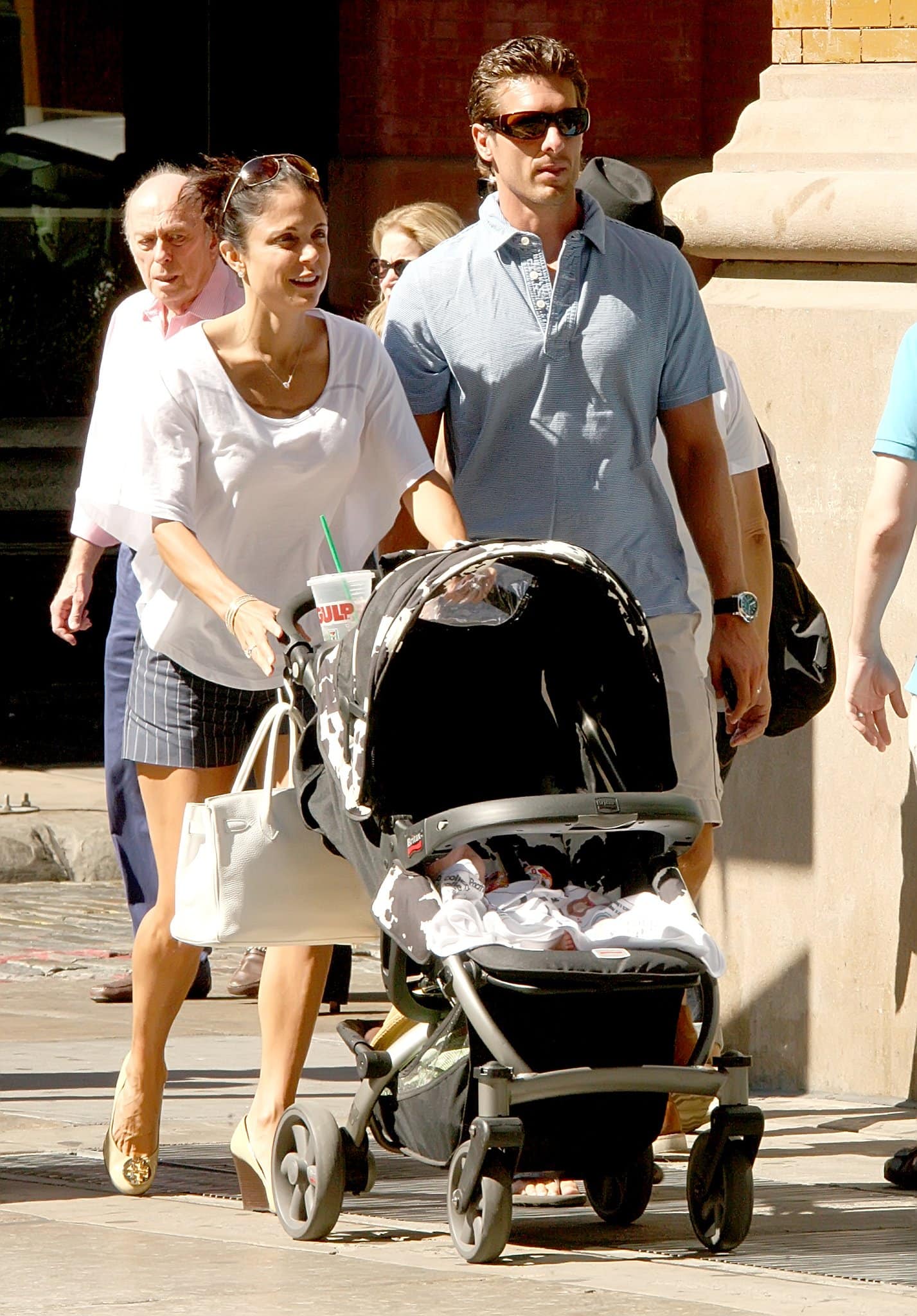 Jason Hoppy and Bethenny Frankel separated two years after their daughter was born (Credit: WENN)
The Custody Battle
Following the divorce, the two had a tense custody battle. Both filed paperwork in 2013 seeking primary custody of Bryn. Bethenny said Jason continuously taunted her in front of their young daughter.
"Jason said to me, 'Get ready, we are going to war. It's over. We're done,'" Bethenny said in court. "He would hold Bryn, and he would say, 'You're finished, you're done. I'm going to ruin you.'"
Bethenny said in court that Jason would try to turn Bryn against her.
"He would say, 'Mommy should be Ursula, the witch. She's a great witch. You be the princess, I'll be the prince, Mommy will be the witch,'" she said on the stand.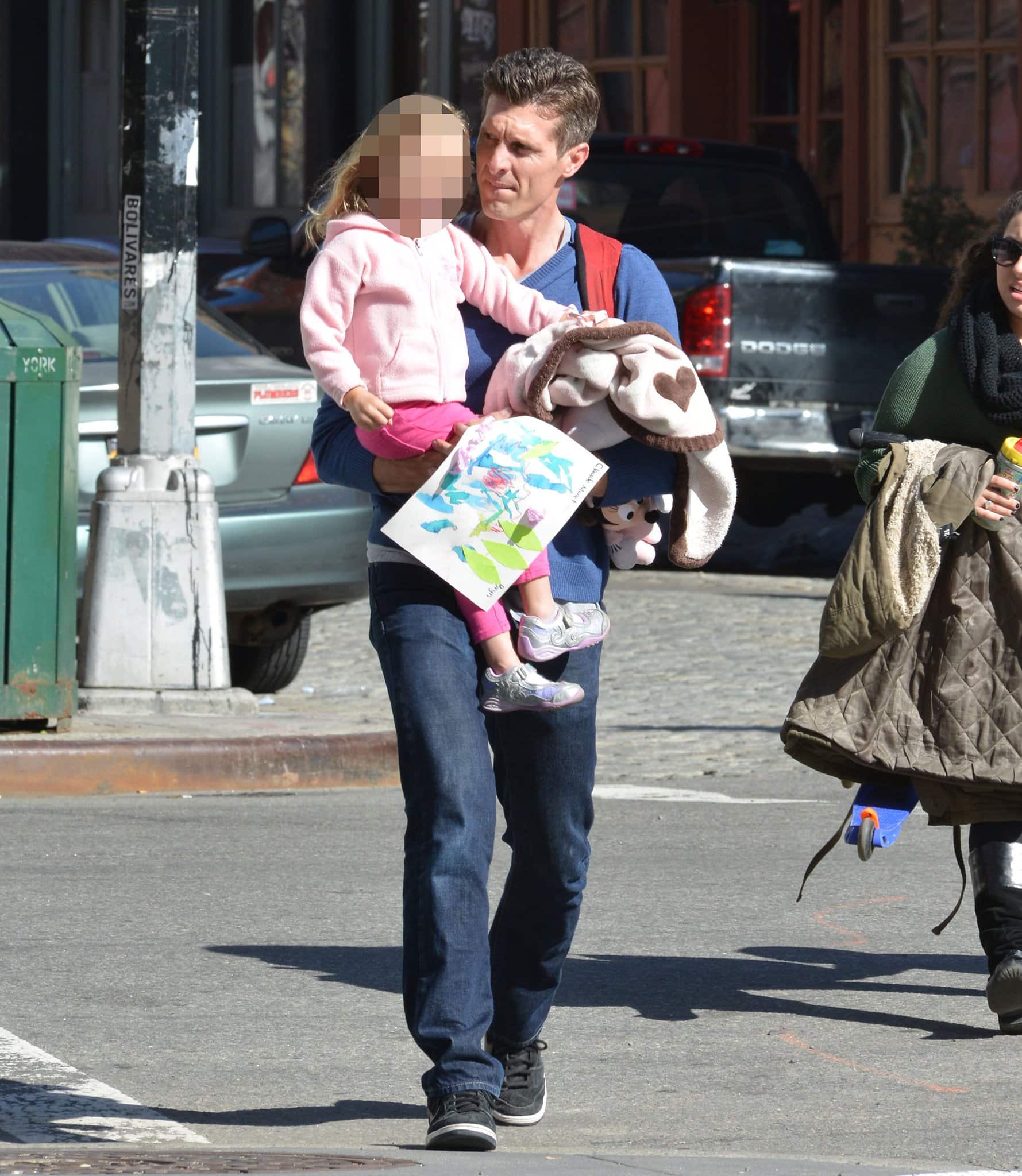 Bethenny told the court during their custody battle that Jason tried to turn their daughter Bryn against her (Credit: TNYF / WENN)
In 2014, Jason and Bethenny settled on co-parenting Bryn, and the dispute had been resolved.
Temporarily.
Jason was later arrested in 2017 after an unplanned visit to Bryn's school turned ugly. Allegedly, Jason contacted Bethenny several times through email, FaceTime and made verbal threats in person. Jason was later ordered not to contact Bethenny for six months in any way.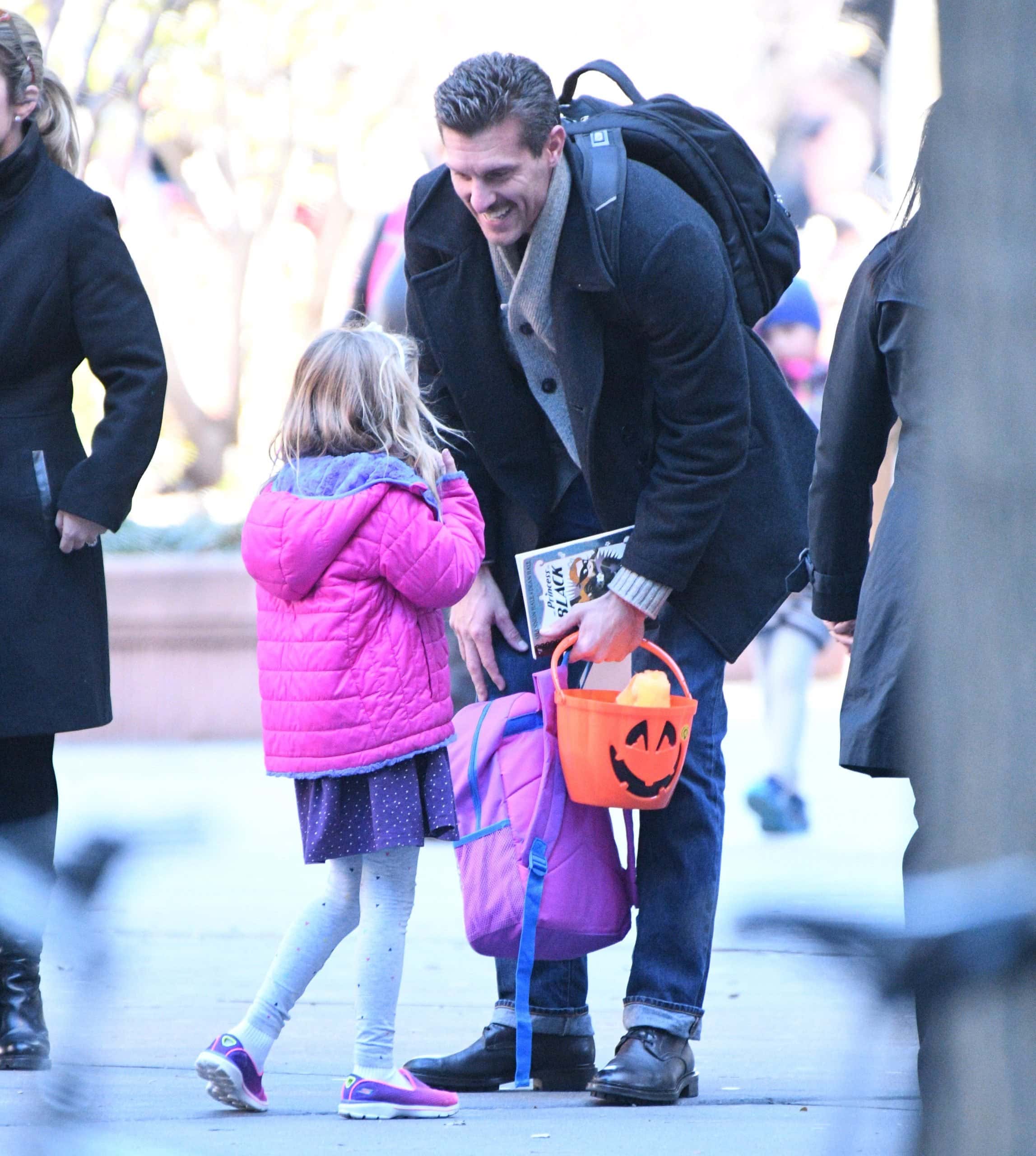 Jason Hoppy was arrested in 2017 after an unplanned visit to Bryn's school (Credit: TNYF / WENN)
In 2018, Jason's lawyer told a judge that his client had serious concerns about Bethenny's parental judgment after Bethenny's at-the-time boyfriend Dennis Shields was found dead in a hotel room of an apparent oxycodone overdose.
Jason's lawyer stated Dennis had spent a lot of time with Bryn and often cared for her while Bethenny was away. The two had concerns that Dennis's addiction was overlooked by Bethenny allowing her daughter to spend time with an alleged drug addict.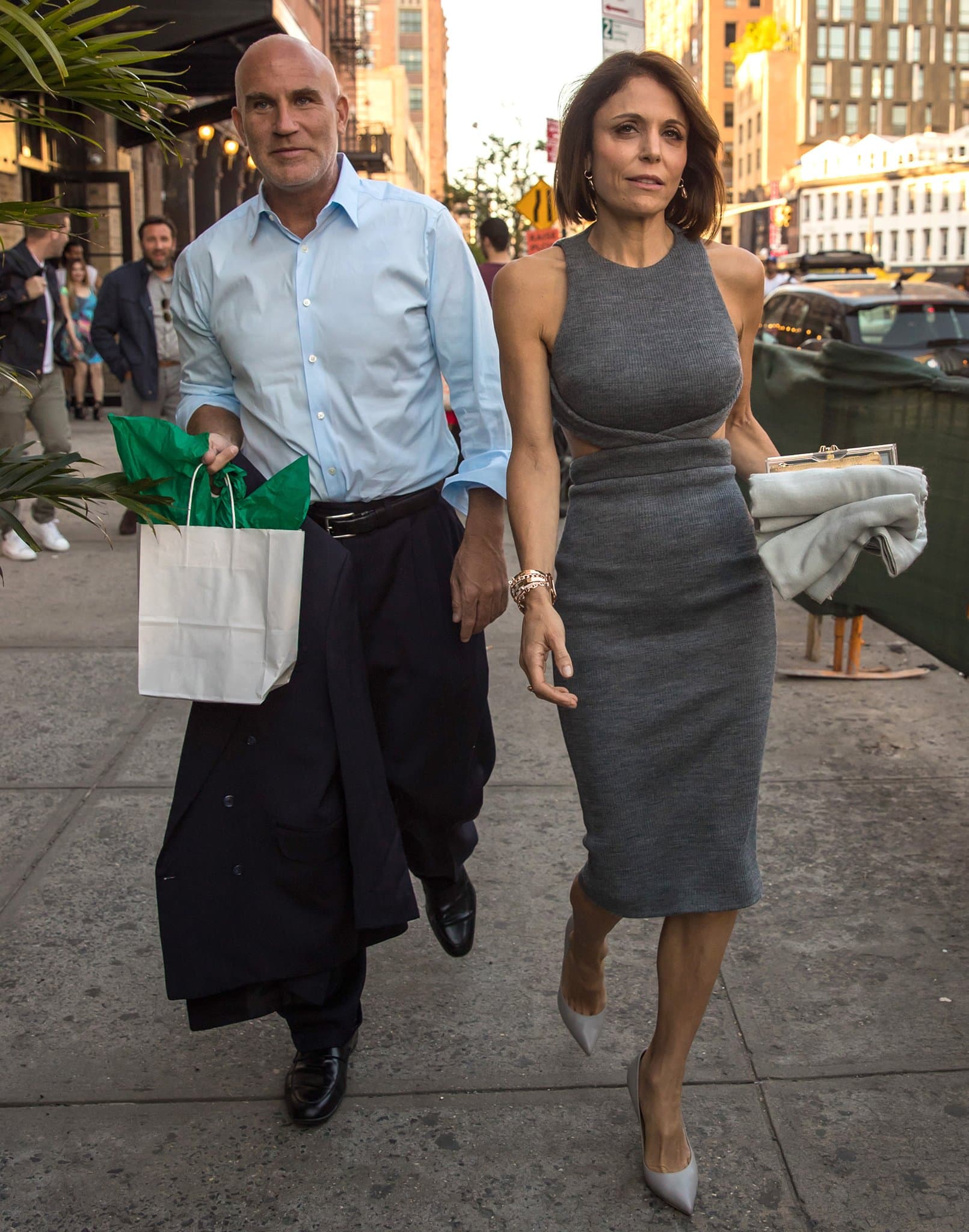 After Bethenny Frankel's then-boyfriend Dennis Shields died from an apparent oxycodone overdose in 2018, Jason Hoppy's lawyer told a judge that his client had serious concerns about Bethenny's parental judgment (Credit: WENN)
In 2019, things got ugly again, and Bethenny sued Jason for full custody.
"Until something stops, you don't realize how traumatic and damaging it is," Bethenny said to the judge.
"When that person is arrested, you're sleeping better, you're not stressed," she added. "You're physically, more psychologically healthy. You're not a wreck all the time. It's like you can have a slightly normal life, and you're more connected with Bryn because you're not in a panic about what will happen with the emails."
Bethenny wanted to fight for her daughter in order to protect her from her father's abuse toward her mother.
"The father's behavior before and after their marriage is extremely harmful to Bryn," Bethenny's lawyer told the court on March 4. "His abusive behavior toward her not only damages her relationship with her mother but to everyone else in her life."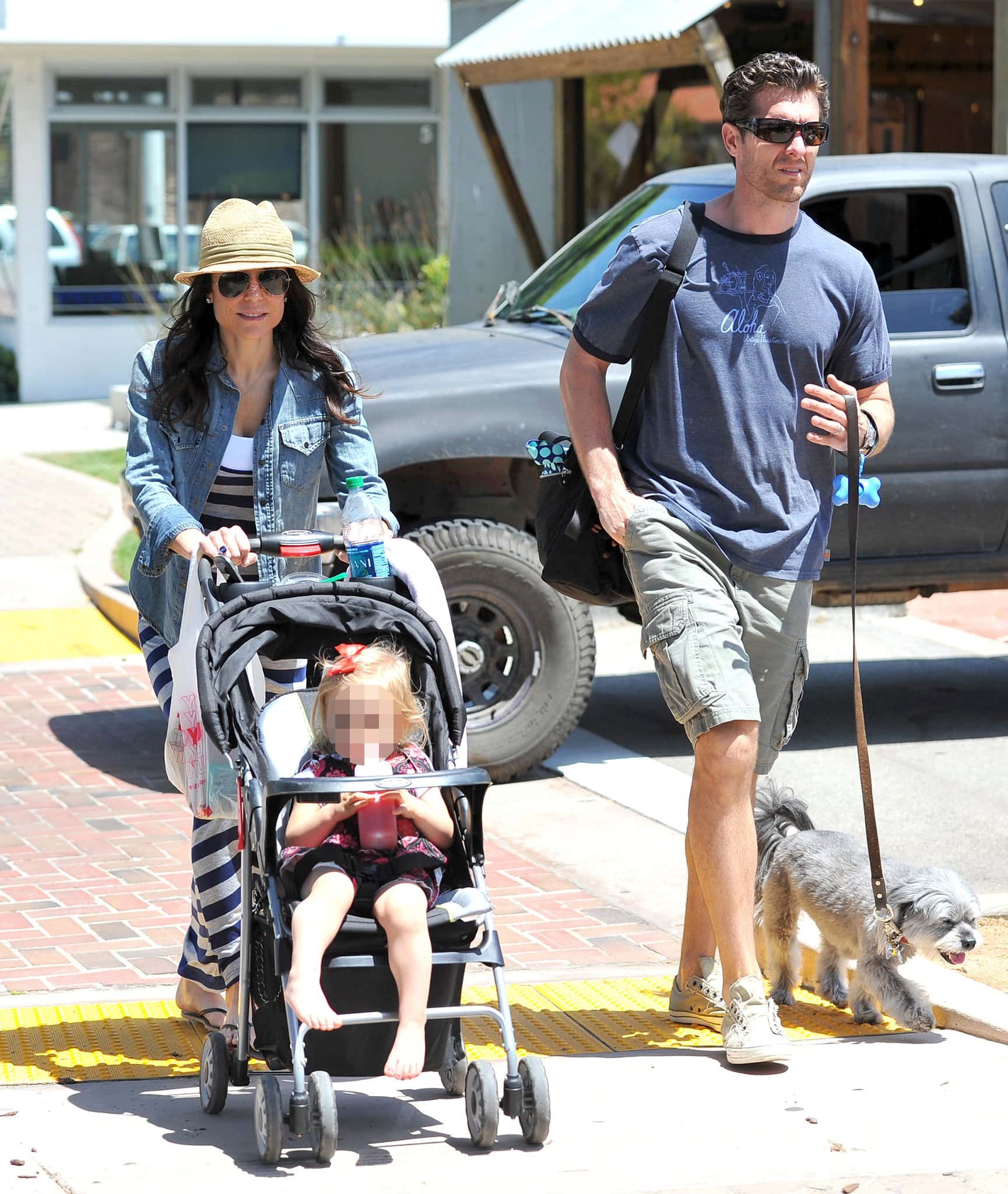 Bethenny Frankel and Jason Hoppy's custody battle ended in 2019 (Credit: WENN)
Bethenny detailed life with Jason, comparing it to living in a torture chamber. The pair's former co-parenting coordinator Rami Mosseri detailed his experience working with the pair in court.
He testified that he could get through to Bethenny to some degree, but he could not get through to Jason, or convince him to let go of his anger toward Bethenny. Rami told the court that, during the 15 years he's worked in co-parenting, he had only excused himself from one other case.
The battle finally wrapped up toward the end of 2019 as the two appeared to keep joint custody of Bryn.
8 Years Later – Finally Divorced
Jason and Bethenny allegedly finalized their divorce in 2016.
However, in September 2020, Bethenny confirmed she was still legally married to Jason during an interview with Andy Cohen on "Watch What Happens Live With Andy Cohen."
Bethenny Frankel and Jason Hoppy's divorce was finalized in January 2021 (Credit: WENN)
Andy Cohen asked her about her current relationship with Paul Bernon and if they planned on getting married, and she shocked the producers with her response.
"I'm still married," she said. "Crickets again! And scene. And we're back. And we're walking."
A judge finally signed off on the divorce in January 2021.
Life and Love after the Split
Love isn't easy, and Bethenny has been linked to many celebrities, athletes, and businessmen searching for love. Bethenny has been very open about her life and love in countless interviews, and how could she not?
Bethenny has dated many high-profile men, although briefly for most of them. Here is Bethenny's dating timeline:
In 2009, Bethenny briefly dated Jennifer Lopez's future boyfriend Alex Rodriguez.
In 2014, she dated financier Michael "Mac" Cerussi III.
In 2015, she dated the star of CNBC's The Profit, Marcus Lemonis.
In 2015, it was rumored she was dating Michael Toppel after being spotted with him in New York City.
In 2015, it was rumored she spent a lot of time with Eric Stonestreet, star of Modern Family. "Eric Stonestreet and I are friends," she said in an interview with Andy Cohen. "He's an awesome guy. I don't confirm or deny dating rumors, and that's what I'm saying."
In 2018, Bethenny revealed she went on a few dates with Meghan Markel's ex-husband, Trevor Engelson.
Bethenny dated Dennis Shields on-and-off for two years before he proposed in April 2018. Dennis died of an overdose in August 2018, and Bethenny was devastated.
Bethenny was first linked to Paul Bernon in 2018, and the two have dated on and off for two years. The two had split in October 2020 but reconciled shortly after. Once Bethenny's divorce was finalized, Paul popped the question in March 2021.
Happily Ever After?
Only two months after the divorce was finalized, Bethenny was filmed with her daughter and Paul on a beach in Florida with a large ring on her left ring finger, sparking rumors of an engagement.
Bethenny Frankel and her boyfriend Paul Bernon enjoy their vacation in Portofino, Italy on July 7, 2021 (Credit: Mega / WENN)
Long before her engagement to Paul in 2021, she had told Andy Cohen in a 2014 interview that she didn't plan to get married again.
"It doesn't mean that I would not commit to someone," she said. "I'm not jaded. I'm not bitter about love. I think there are amazing guys out there in the world. It's none of that. Marriage is the Hotel California. You can check out any time, but you can never leave."
The couple hasn't set a date in stone yet, and they don't seem to be in a hurry. Bethenny said she wants to do this one right.
"He's a good person who I love," she said. "I don't know if it's a yin to my yang, but he's really relaxed, he's mellow, and he's very, very funny."
This will be Bethenny's third marriage.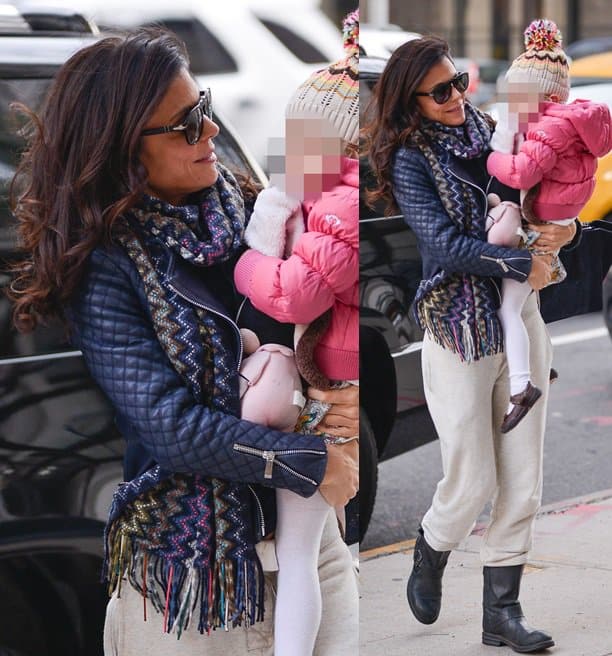 Bethenny Frankel wears a zigzag patterned scarf with sweatpants and a quilted jacket (Credit: TNYF / WENN)
In January 2014, we caught the chef sporting a rather interesting outfit while doing some mommy duties. She wore a really gorgeous quilted navy jacket and paired the topper with an equally stunning zigzag patterned scarf from Missoni.
The texture-on-pattern combination was gorgeous. But here's the thing, Bethenny decided to pair the two with sweatpants, which we think, was a totally bad idea.
A pair of dark skinny jeans (in blue or black) would have easily done trick. She almost nailed it, but sadly failed it.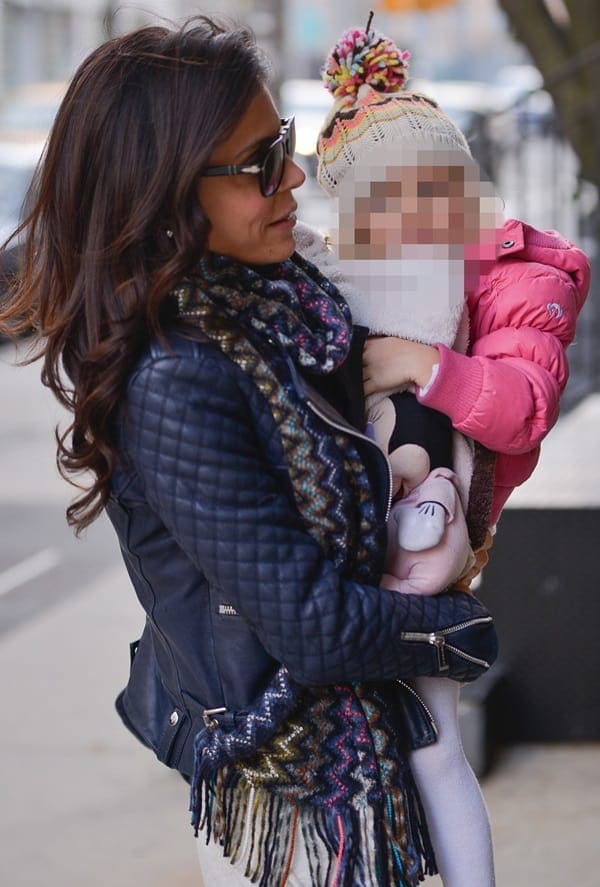 Bethenny Frankel carries her daughter Bryn Hoppy as she returns home from running errands on January 15, 2014 (Credit: TNYF / WENN)
That said, Bethenny's scarf-and-jacket combination is a mix that's definitely worth copying. Her Missoni scarf is made of acrylic-viscose-mohair mix and features the label's signature zigzag pattern, but infused with neutral and neon colors for a bolder look.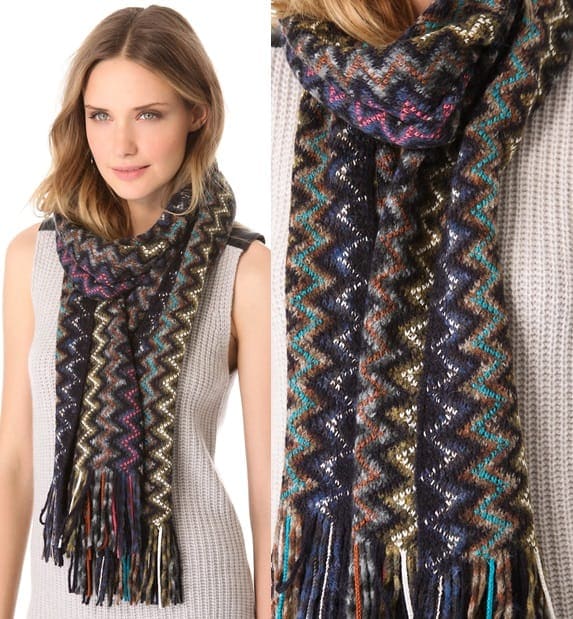 Missoni Thick Knit Zig Zag Fringe Scarf, $170