Having just divorced the 53-year-old Doug Hutchison, it seems like 19-year-old Courtney has found another man of the exact same age.
That being said, Courtney Alexis Stodden does not look 19, and most likely she never did.
Courtney revealed her panties in a tiny dress
While Courtney's spokesperson has stated that she's not dating Anna Nicole Smith's 53-year-old ex-boyfriend Edward Lozzi, the two of them seemed to enjoy each other's company: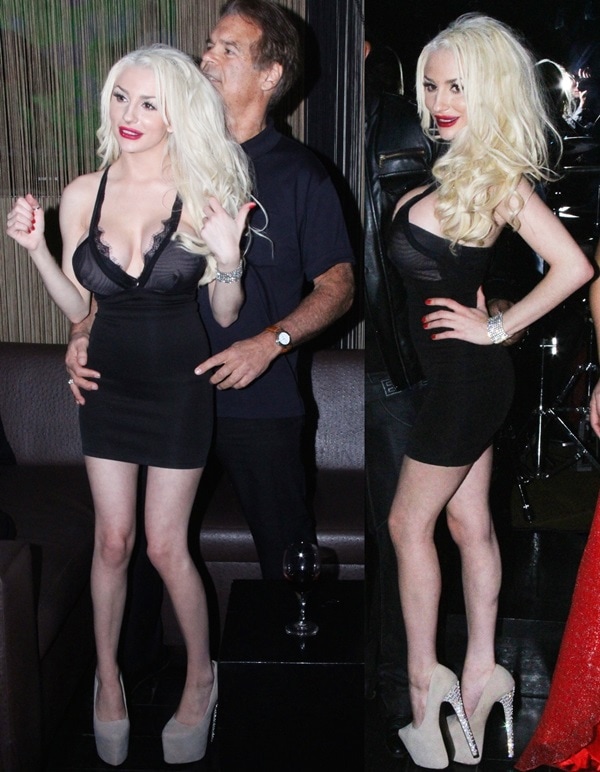 Courtney Stodden had a good time with Anna Nicole Smith's 53-year-old ex-boyfriend Edward Lozzi
Edward Lozzi is a former White House aide turned PR guru, and having once dated Anna Nicole Smith, it probably would not be much of a stretch for him to start a relationship with Courtney.
Courtney Stodden and Edward Lozzi at Pop Fashion and Sport Event in Studio City on November 21, 2013
More interestingly, Courtney tweeted a picture of the heels she was wearing: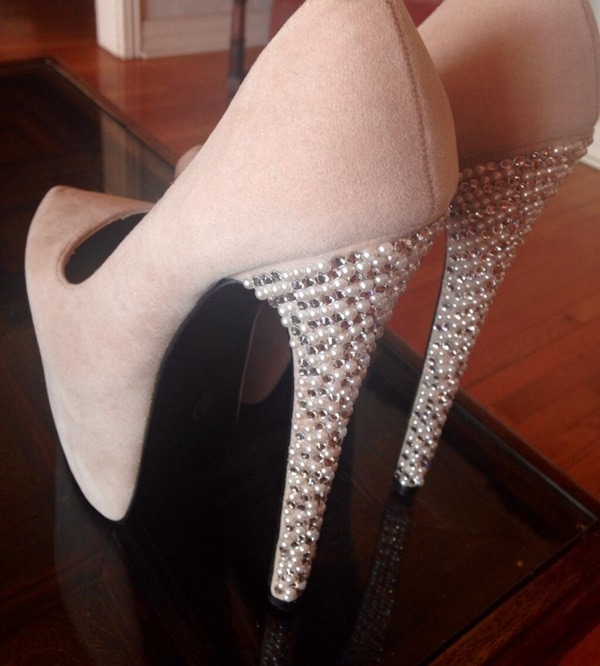 Courtney Stodden posted this photo on Twitter with the caption "My new gorgeous heels from @blingtique IM IN LOVE! Thank you so much!!! X"
According to its Twitter profile, Blingtique is a Brighton-based company designing custom made Swarovski crystal heels & sneakers. Courtney wore the "Pretty Pearl Heels":
Pretty Pearl Heels, £85
Ruby Red Heels, £90
It does not seem like Blingtique has a store yet, but you can check out their Twitter profile for purchase information. Right now it seems like they are only selling shoes through a Hotmail account.
Credit: Blingtique Twitter / Courtney Stodden Twitter / Tai Urban / WENN