Sweetheart necklines are really flattering — but only if you have the boobs for it.
It just so happens that British buxom beauty Alice Eve is quite blessed up there. So, when she appeared on The Late Late Show with Craig Ferguson in a well-fitted dress that came with cutouts and an ample boob window.
Alice Eve wears a boob window dress on The Late Late Show with Craig Ferguson on September 9, 2013
Male and female viewers alike found it impossible to listen to what she was saying because they were, for lack of a better word, too distracted by the view. Craig Ferguson probably found it hard to concentrate as well.
Alice Eve's boob window dress by Catherine Deane
The next day, we found the gorgeous actress in another dress with the same distracting "boob window" detail. This one was paneled to the hilt. And like the last one, it was just as figure-hugging. But, of course, we're really not here to talk about Alice's seductive dress or her ample cleavage.
Alice Eve and director J.J. Abrams at the debut of Star Trek: Into Darkness Blu-Ray and DVD at the California Science Center in Los Angeles on September 10, 2013
You see, Alice wore a pair of super sexy sky-high pumps with the futuristic frock. And while we admit that the vision of her generous bosom was quite distracting, we are all about shoes here, and her sleek stilettos called for major attention, too.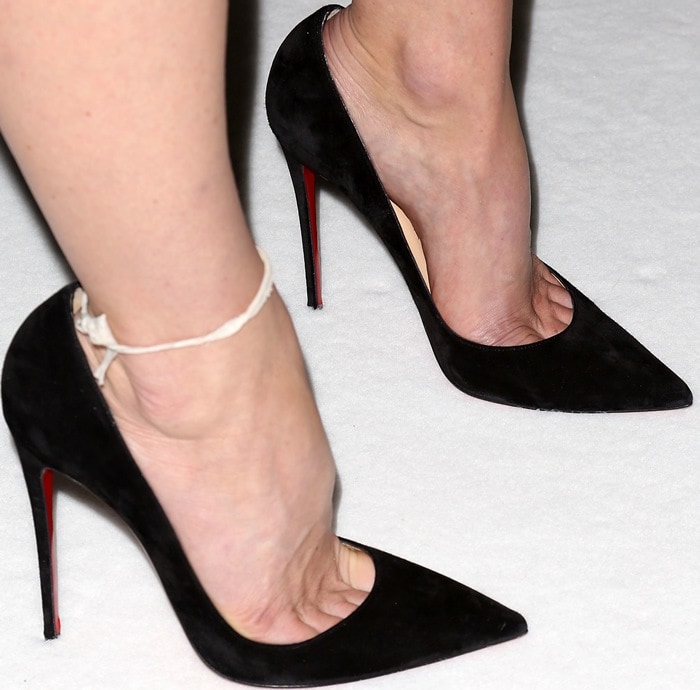 Alice Eve's sexy toe cleavage in black sleek stilettos
On Alice are a pair of killer Louboutins in black suede. They have pin-thin heels and extremely pointy toes. If you're wondering why there's a white string tied around her ankle, don't bother asking because we can't give you any explanation. Besides, we're too focused on the shoes to even care.
She styled the pumps with a boob window dress from Catherine Deane, which was strikingly similar to her own Enterprise uniform right down to the midnight blue and black color.
What do you think, ladies? Are Alice's pumps a pair of Pigalles, Decolletes, Batignolles, Geos, or So Kates?
It's a little hard to tell from this vantage point, but if you can clue us in, do hit the comment button and let us know. In the meantime, allow us to leave you with several red bottoms to compare them with:
Christian Louboutin Decollete Pumps in Black Patent, $625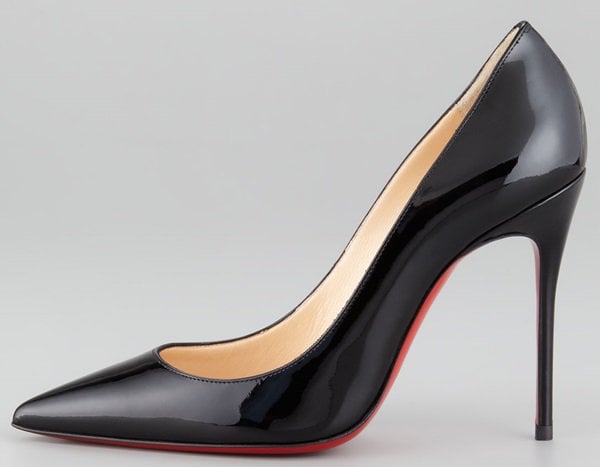 Christian Louboutin Pigalle Spiked Pumps in Black, $1,295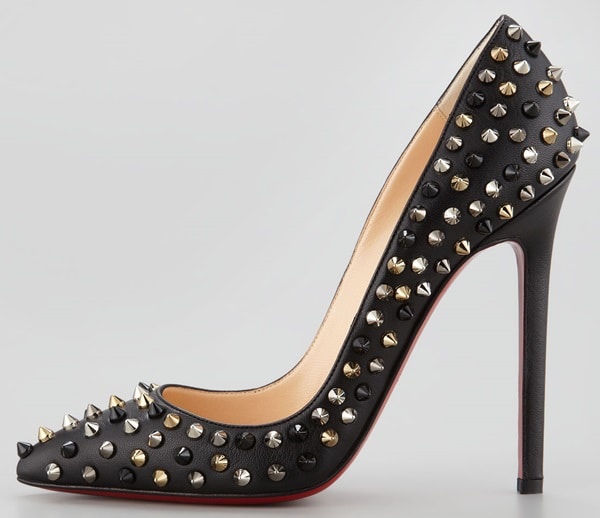 Christian Louboutin So Kate Pumps in Black Patent, $625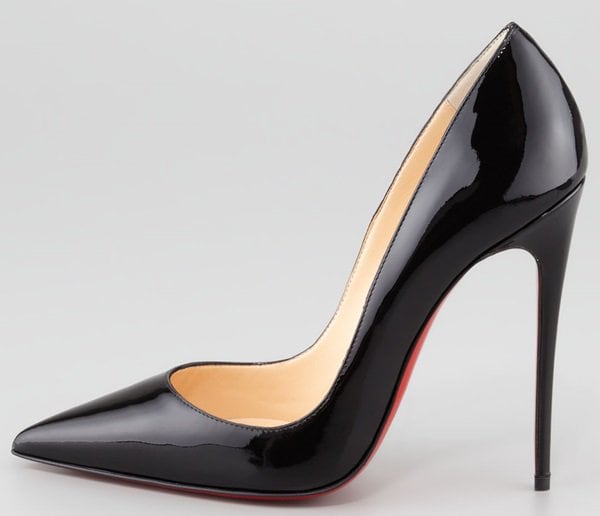 Christian Louboutin Geo Pumps in Black Suede, $725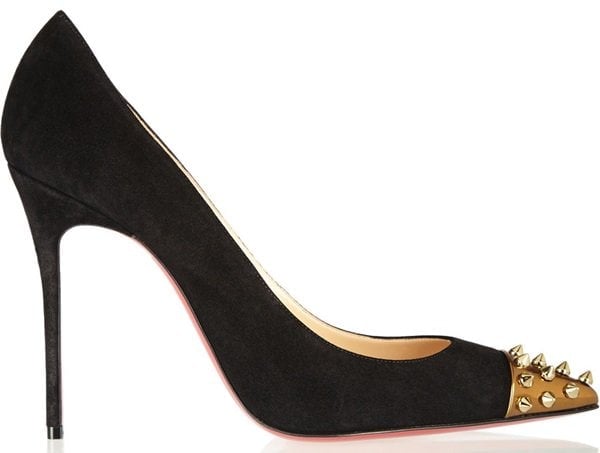 Christian Louboutin Batignolles Pumps in Black Patent, $625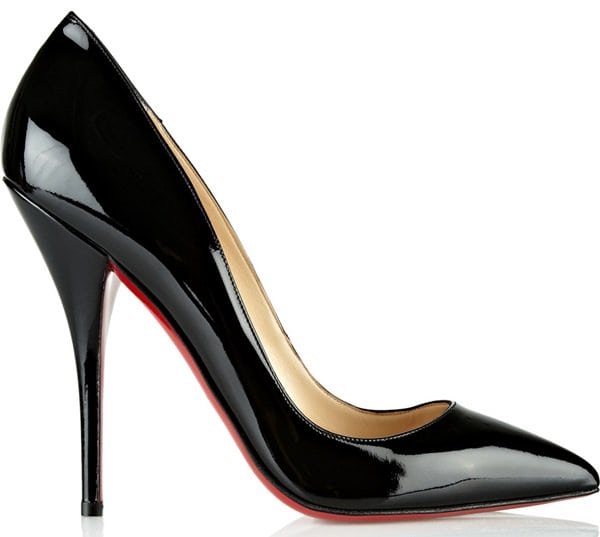 Credit: Brian To / WENN