Carven Shoes, Boots, Heels, and Sandals for Women
Brie Larson may seem all stiff and serious — especially considering her recent Casey Affleck Oscars snub — but as…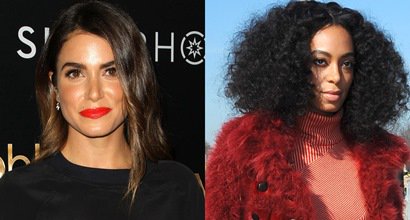 Nikki Reed and her fiancé Ian Somerhalder got all dressed up to attend the 2015 Noble Awards held at the…
Jessica Alba is one of those celebrities who can look great in just about anything. She's considered a fashion icon…
The popularity of the pussybow blouse dates back to the 19th century but it wasn't widely received until the 60s….
Cami tops have always been indispensable in a woman's wardrobe. But aside from being a requisite match to sheer tops,…
Sienna Miller made a dazzling appearance at the BFI Luminous gala dinner that was held to celebrate extraordinary British talent….
Victoria Beckham was spotted making her way through LAX airport to catch a flight on June 1 with her kids….