Penny Loves Kenny Shoes, Boots, Heels, Pumps, and Sandals for Women
Please subscribe to
our newsletter
to receive updates from Your Next Shoes. This post may contain affiliate links. Please see our
disclosure
for more details.
Dangerous high heels strike again! Gigi Hadid nearly took a tumble at the Moschino Fall 2017 fashion show when her…
Selena Gomez looked sexy in her white military-inspired suit while attending the 2014 Unlikely Heroes Awards Dinner and Gala held…
We're very down with the boy-meets-girl style we're seeing on the streets these days. With ladylike dressing back in fashion,…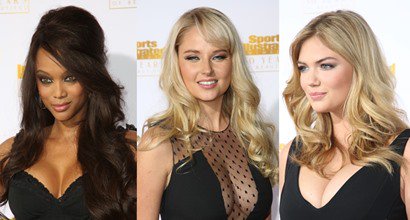 Yesterday's 50th anniversary celebration of Sports Illustrated was not only a reunion of sorts for the magazine's former cover girls…
It's true. Boots ruled the Coachella Music Festival over the weekend (and maybe some flat sandals, too). But here's one…
The cutout just won't cut it out: it has now invaded oxfords, one of our all-time favorite stolen-from-the-men fashion styles….
Don't know how we could've missed this but better late than never! Zoe Saldana was at the premiere of "Captain…
Can't believe I almost missed it. IT being the shoes Mila Kunis wore to the New York premiere of her…