Where to Buy Seychelles Shoes, Flats and Sandals
Please subscribe to
our newsletter
to receive updates from Your Next Shoes. This post may contain affiliate links. Please see our
disclosure
for more details.
Seychelles was founded in 1984 on the streets of Los Angeles. Fashion-forward from the start, the original collections featured Italian-made jeweled sandals and western-style boots.
Under new leadership in 1999, Seychelles repositioned itself to address the shift in the marketplace as girls moved away from shopping department stores to find unique items at specialty and vintage boutiques.
With a new focus on designing vintage-inspired styles with a modern twist, Seychelles set out to deliver styles with the perfect blend of cutting edge looks and timeless vintage details.
Trendsetters on a search for unique pieces quickly embraced Seychelles' fresh point of view and a loyal brand following was born. Seychelles continues this tradition today, creating shoes for fashion explorers.
| Where to buy Seychelles shoes | You will find the best footwear selection at Amazon, Nordstrom, and Zappos. |
| --- | --- |
| Are Seychelles shoes true to size? | Yes, their shoes are true to size. |
| Where are Seychelles shoes made? | The shoes are not actually made in the Seychelles, which is an archipelago of 115 islands in the Indian Ocean, off East Africa. Seychelles shoes are manufactured in Italy. |
It's a pretty well-known fact that Emma Roberts isn't really at the top of our list of celebrities with award-winning…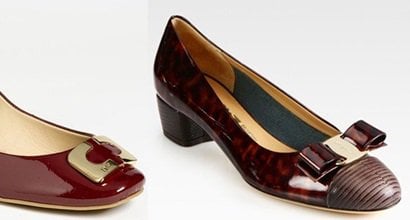 Could it be true? Is this for real? While sky high stilettos are still the ultimate favorite, it seems what's…
Okay, so, YES, we're currently on an expensive shoe high here on YNS. Need proof? Let me just point you…
It's been a while since a celebrity red carpet/event look has made my jaw drop and I certainly wasn't expecting…