United Nude Shoes, Boots, Heels and Sandals for Women
Founded in 2003 by Rem D. Koolhaas, a Dutch architect, together with Galahad Clark (a seventh generation British shoemaker), each pair of United Nude shoes is a reinterpretation of an architectural object or seen an exploration of the possibilities offered by movement, colors, and materials.
Commencing with its inaugural 'Möbius' shoe, the Amsterdam-based footwear brand is guided in equal parts by pushing the boundaries of footwear design and collaborating on limited edition releases with high profile creatives including Iris van Herpen, Zaha Hadid, Issey Miyake, Linda Farrow and Ronald van der Kemp. United Nude has since established itself as an iconic brand at the intersection between design and fashion.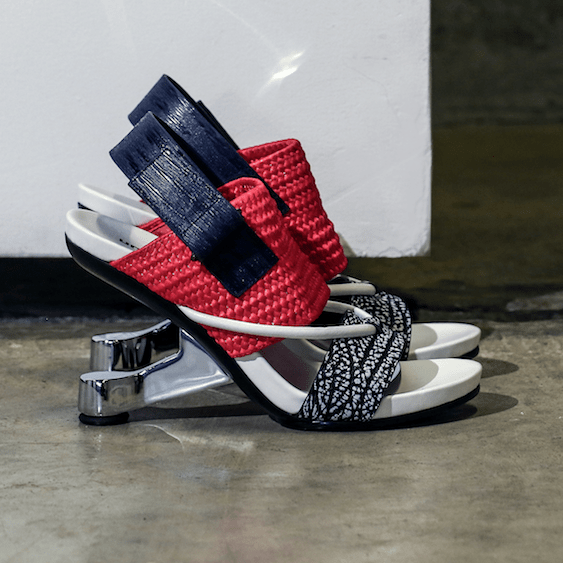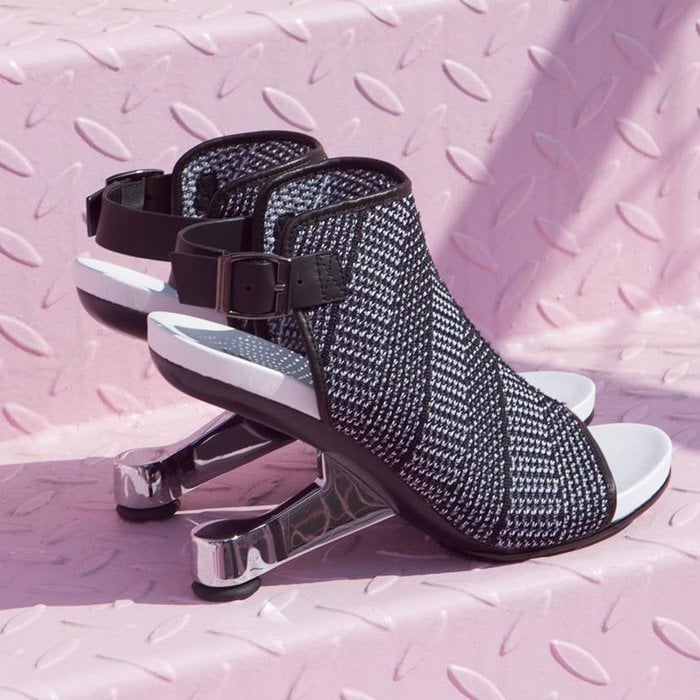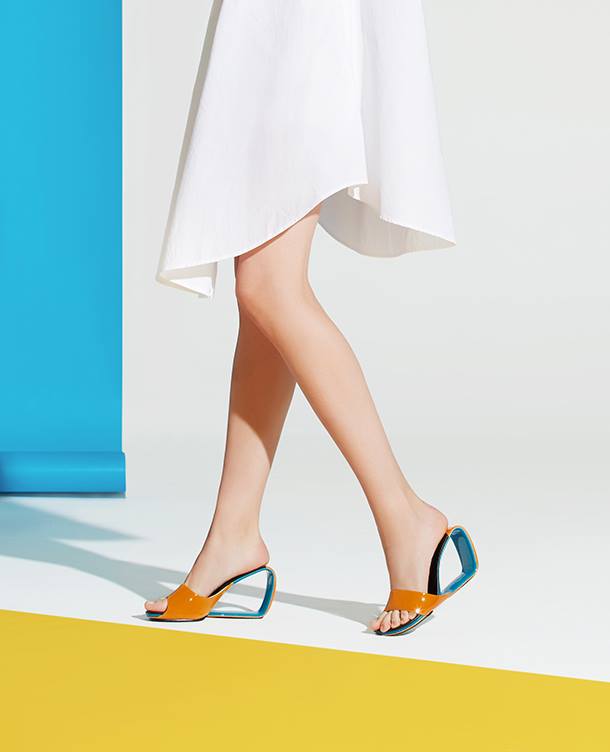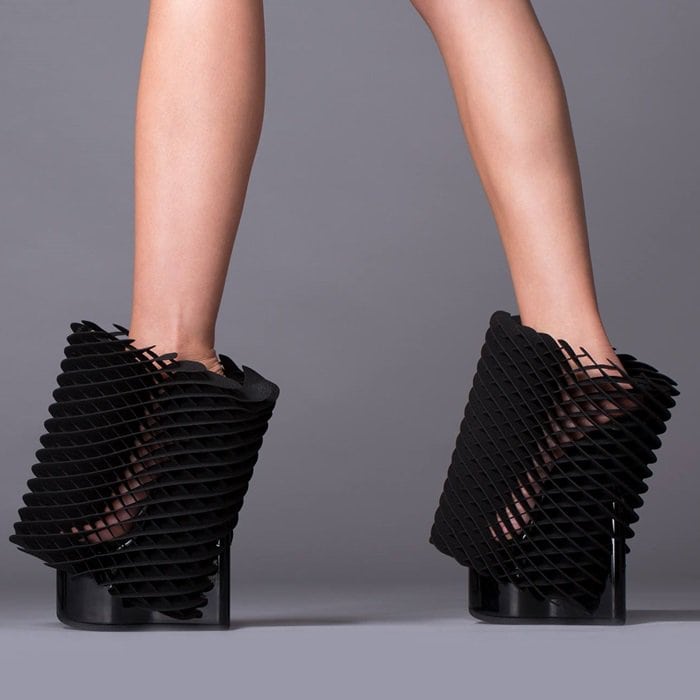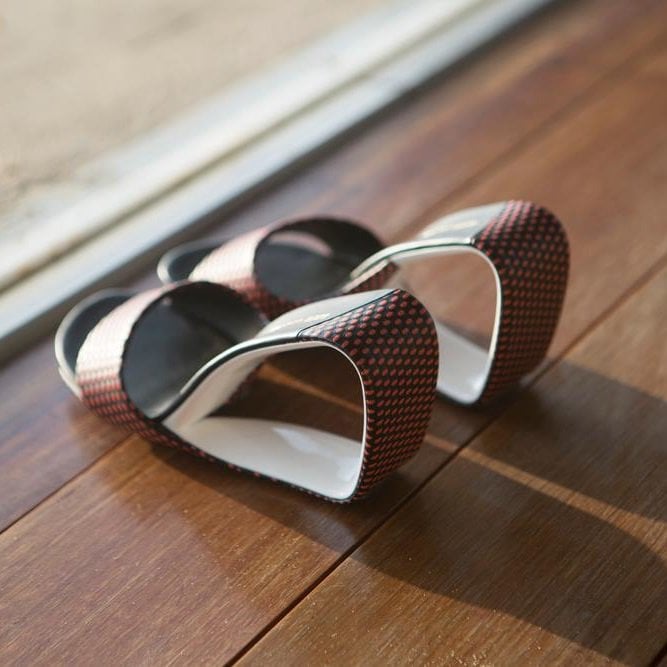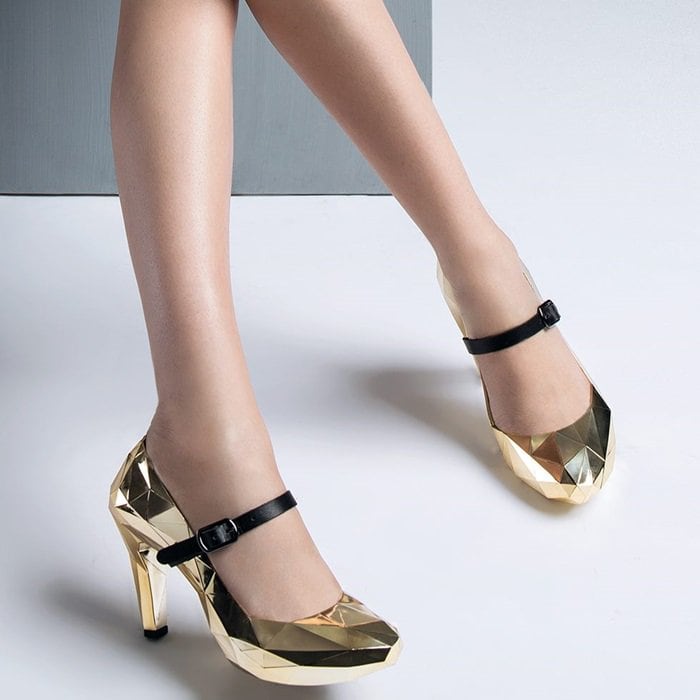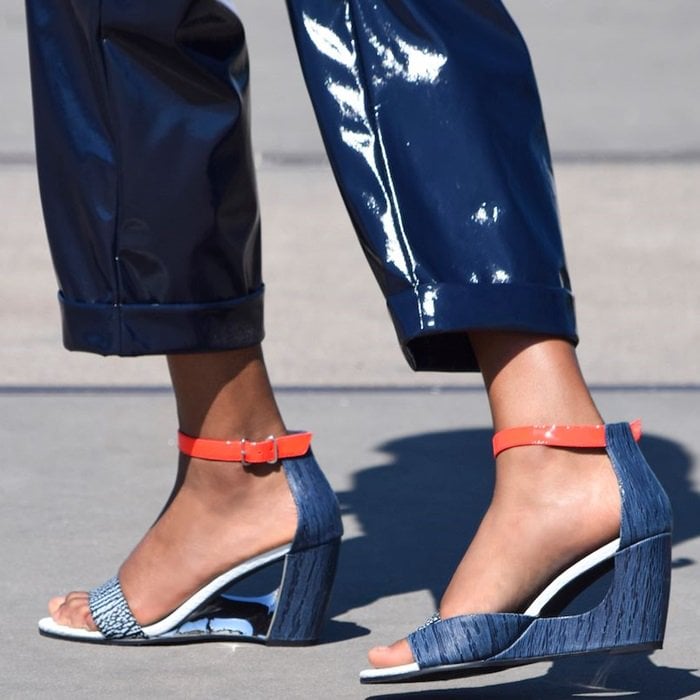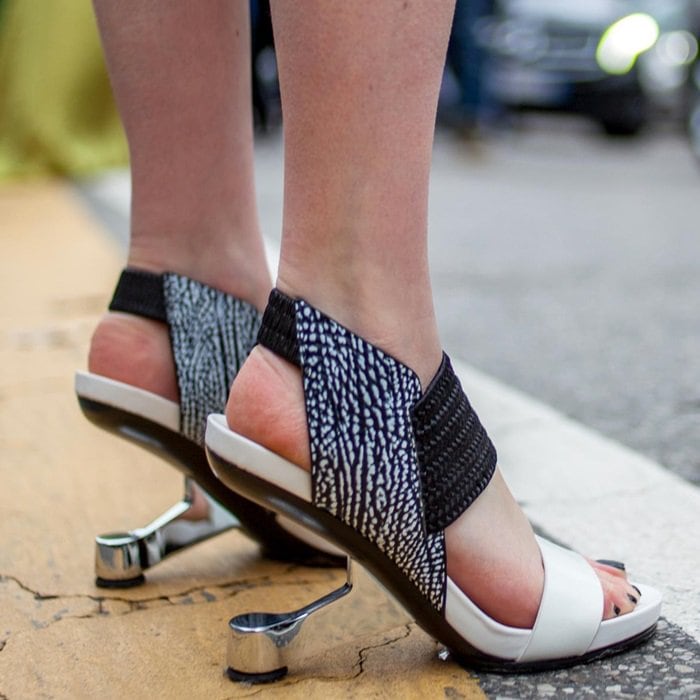 Who said you need clout like Lady Gaga's to rock some of the craziest high heels available? If you dig…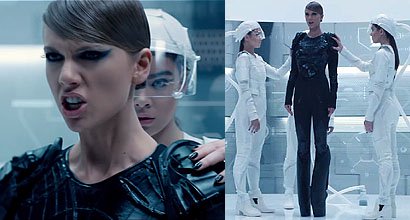 Taylor Swift's "Bad Blood" music video broke the internet this week when it garnered an astounding 20.1 million views in…
Remember the United Nude "Crazy Lacy" boots? They look like this: United Nude "Crazy Lacy" Booties We thought this about…
American Grammy-winning rapper Eve made a controversial entrance at the Graduate Fashion Week Showcase 2013 in London while showing off…
Stephanie Pratt was recently spotted in a pair of incredibly fun and modern Iris van Herpen x United Nude "Crystallization"…
Call her crazy, over-the-top or an attention seeker but one thing Lady Gaga is for sure is that she's a…
British musician Ellie Goulding made a guest appearance on "Extra" at The Grove in LA last Thursday. The "Lights" singer…
Here comes another very singular, distinctive and standout design from Dutch fashion designer Iris Van Herpen and shoe label United…
Are you the type who goes for funky footwear? Do you get turned on by weird looking shoes? Then maybe…
It seems the Kardashian sisters are quite the Iris van Herpen x United Nude fans. We spotted our very first…
Intrigued by the Solestruck ads featuring Tess Pare-Mayer of The Little Black List, we set up an interview with the vintage-loving,…
If we didn't already have an image of Dorothy's red ruby slippers ingrained in our minds, I would imagine that…
There were lots of fabulous dresses, hair and makeup at the 2011 People's Choice Awards but as for shoes, it…