How Viktor & Rolf's Flowerbomb and Spicebomb Became Popular
Please subscribe to
our newsletter
to receive updates from Your Next Shoes. This post may contain affiliate links. Please see our
disclosure
for more details.
You've likely seen the eye-catching grenade bottles on perfume counters and vanity tables all over the country.
Viktor & Rolf's Flowerbomb and Spicebomb are some of the most popular fragrances in the world, but are they worth the hype?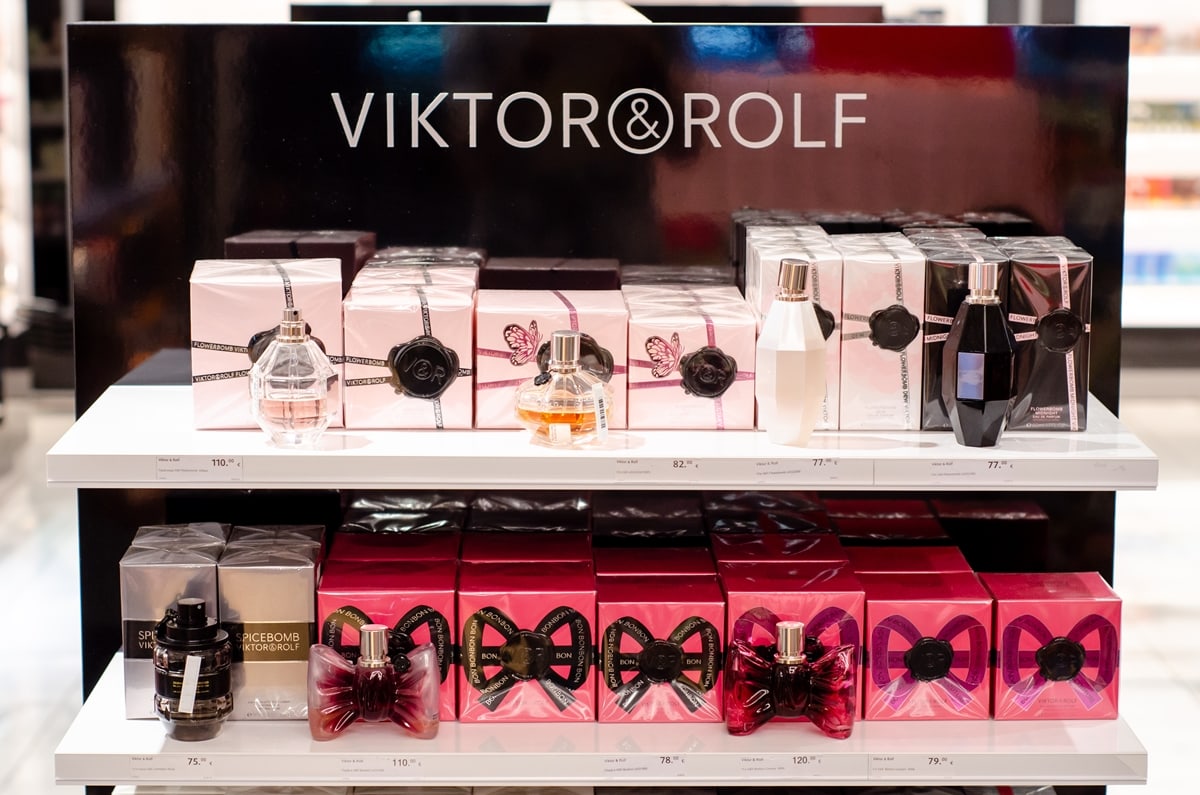 Viktor & Rolf is one of the top perfumes brands in the world today (Credit: Lutsenko_Oleksandr / Shutterstock)
Below we'll be sharing the fascinating backstory of Viktor & Rolf, and how their iconic fragrances became so popular.
Behind The Brand: Who Are Viktor & Rolf?
Founded in 1993 by Viktor Horsting and Rolf Snoeren, Viktor & Rolf is a Dutch avant-garde fashion house famous for blurring the lines between fine art and fashion.
The daring duo met while studying at the Arnhem Academy of Art and Design in 1989.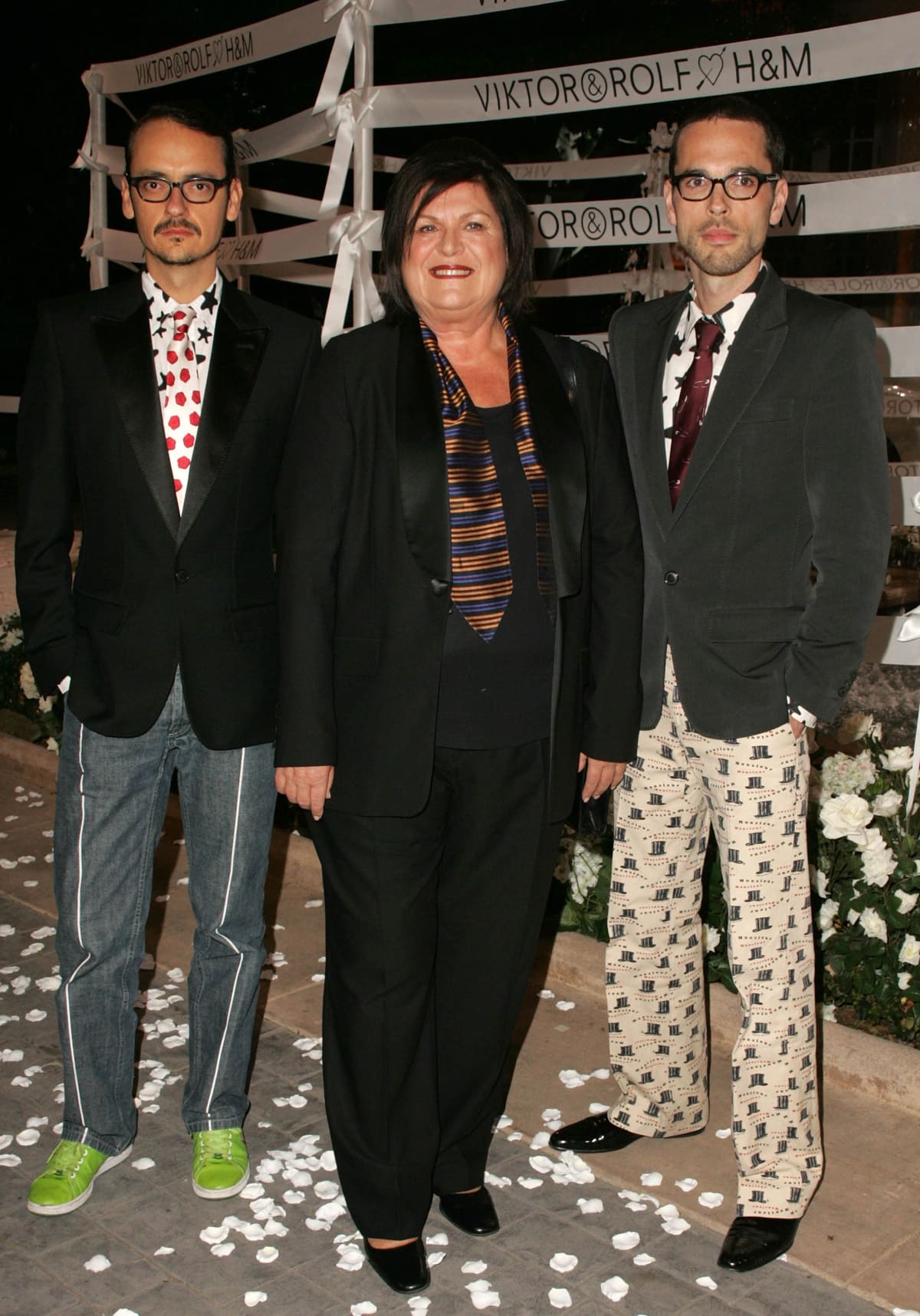 Pictured with veteran designer Margareta Van Den Bosch, Viktor & Rolf founders Viktor Horsting and Rolf Snoeren met while studying at the Arnhem Academy of Art and Design in 1989 (Credit: s_bukley / Shutterstock)
They instantly bonded over their desire to escape the boredom of the small towns they grew up in. Both designers were deeply inspired by the glamorous images they saw in fashion magazines as children and were determined to make their dreams a reality.
The two moved to Paris in 1993 to open their couture house, and the rest was history.
Viktor & Rolf have become some of the most renowned couturiers of the 21st century for their striking designs and unforgettable runway shows.
Flowerbomb, Viktor & Rolf's first women's fragrance and one of their most popular products, was released in 2004 (Credit: Amawasri Pakdara / Shutterstock)
They inspired an entire generation of Dutch designers and officially put Holland on the fashion map.
As a brand, Viktor & Rolf is now part of the luxurious OTB Group that also houses prestigious labels like Prada, Jil Sander, and Maison Margiela.
The Fantastical Side Of Fashion
Viktor & Rolf have been adding elements of fantasy and magic to their designs since their debut.
They initially pursued haute couture, as they found it the 'most sublime' avenue of the fashion world.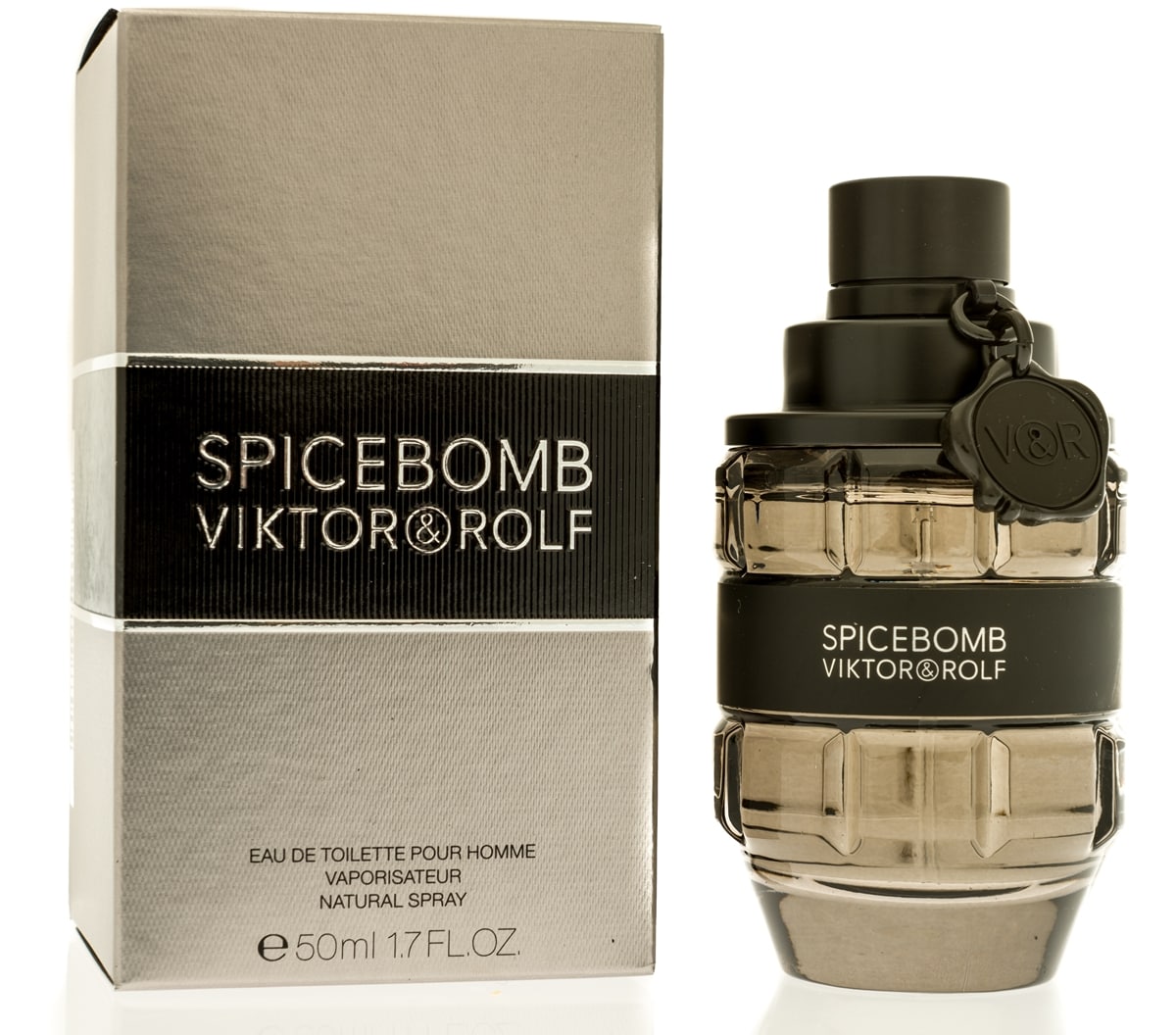 Spicebomb by Viktor & Rolf is a popular fragrance for men that was launched in 2012 (Credit: Keith Homan / Shutterstock)
Their collections have always challenged preconceived notions of fashion and beauty with audacious designs and witty graphics.
The duo grew a steady fan base throughout the 90s for their detailed craftsmanship, fine tailoring, and dramatic shapes.
However, it was the Spring/Summer 1998 'Atomic Bomb' collection that truly catapulted Viktor & Rolf to the couture hall of fame.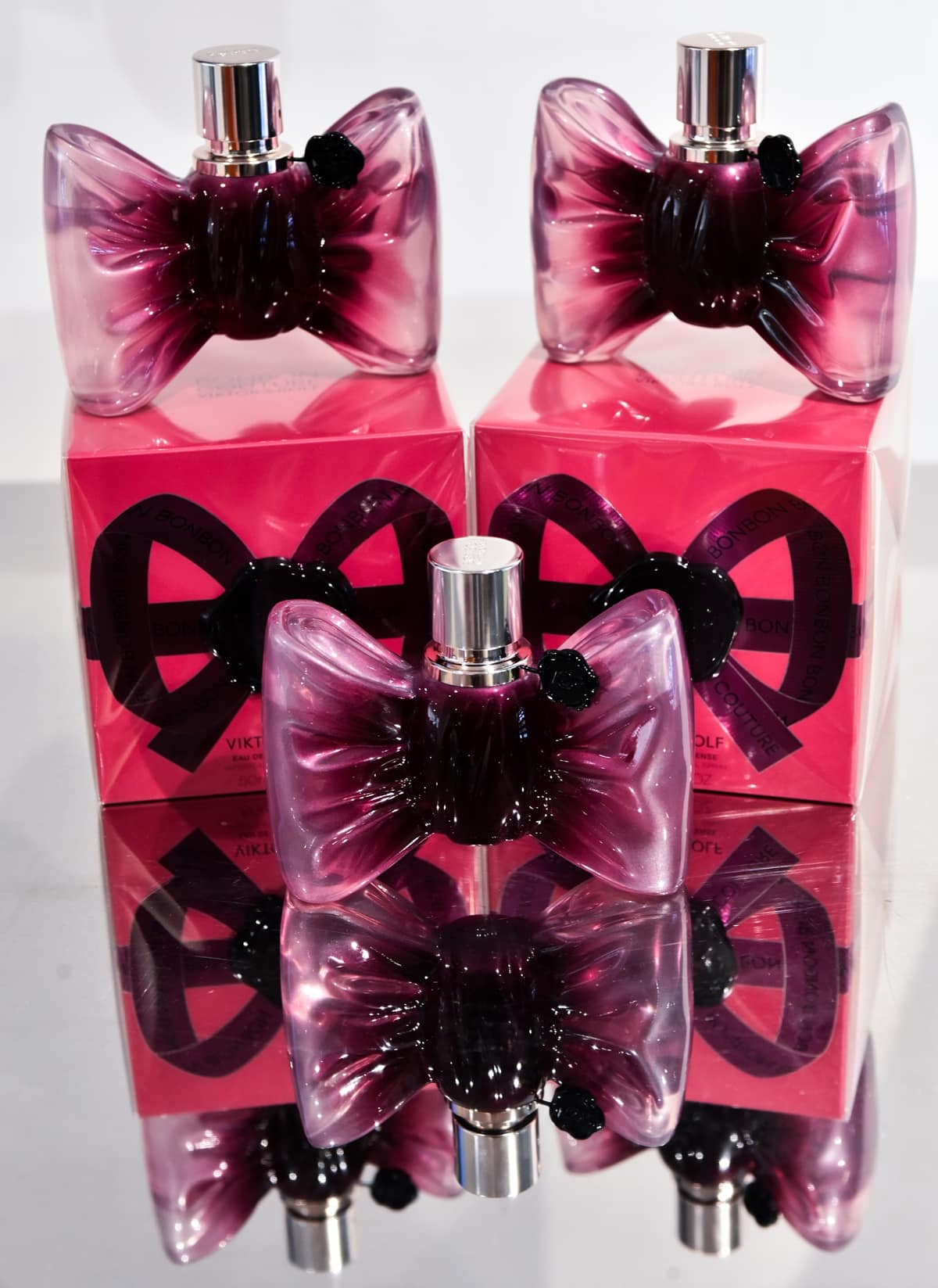 Bonbon by Viktor & Rolf is a women's floral fruity gourmand fragrance that was launched in 2014 (Credit: FashionStock / Shutterstock)
Classic party pieces like tuxedos and LBDs were given a whimsical twist with colorful balloons and the exaggerated silhouettes the label is known for.
From Couturiers to Parfumiers
Viktor & Rolf launched their first perfume, Flowerbomb, in 2005. Always the game-changers, the duo applied the same innovative approach to perfume creation as they did to couture design.
Flowerbomb was no ordinary scent. It was designed to be a floral explosion that spread the word of beauty, fantasy, and positivity through fragrance.
One of the world's most popular perfumes, Flowerbomb is described as an explosive floral bouquet (Credit: SGM / Shutterstock)
The designers worked with perfumers Olivier Polge, Carlos Benaim, and Domitille Berthier to create a floral scent that would interact with individual pheromones to create a unique sensory experience for every wearer.
Its sweet, sensual scent with notes of jasmine, rose, and orchid was an instant hit for fragrance lovers. The release of Flowerbomb turned Viktor & Rolf into household names all over the globe.
They later launched a men's version of the extraordinary fragrance in 2012. Viktor and Rolf claimed they were jealous of women who got to enjoy Flowerbomb, so they created Spicebomb.
Spicebomb is a Woody Spicy fragrance with an estimated longevity of about 4-6 hours (Credit: Tobias Arhelger / Shutterstock)
Made in a black and gray grenade bottle, Spicebomb features elements of bergamot, grapefruit, pink pepper, tobacco, saffron, chili, and leather.
Viktor & Rolf have since released new editions of Flowerbomb for different occasions, as well as their second fragrance Bonbon in 2014.
Where to Buy Flowerbomb and Spicebomb
Are you curious about using flowers and spices as weapons?
Flowerbomb and Spicebomb can be found in most major luxury department stores, beauty stores, or on Viktor & Rolf's website.
Shop for Flowerbomb and Spicebomb below:
1. Sephora
2. Macy's
3. Nordstrom
4. Amazon
Scroll down to see celebrities wearing dresses, handbags, and footwear by Viktor & Rolf, a fashion house that specializes in creating conceptual and avant-garde designs.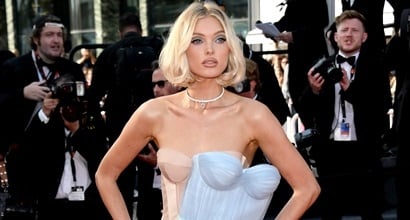 Elsa Hosk wowed the audience at the 76th Cannes Film Festival with her gravity-defying presence. The supermodel stole the show…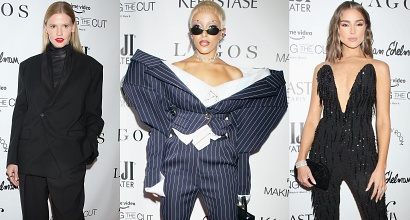 It's New York Fashion Week, and what better time to celebrate fashion than to honor the movers and shakers in…
Lucy Hale and her co-star Katherine LaNasa flashed their hot legs on the red carpet at The CW's Summer 2019…
Are you looking for the perfect pair of block heel sandals to wear for brunch on a warm summer Sunday?…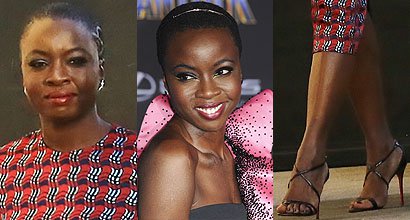 Danai Gurira is getting us all hyped up for "Black Panther!" The star of the latest Marvel superhero film showed…
Lately, Selena Gomez has been flaunting her flirty and feminine side while in Italy for the 2014 Ischia Global Film…
After causing quite a stir with her controversial blush-colored gown from Prada at last year's Academy Awards, Anne Hathaway came…
Zosia Mamet hit the red carpet with co-stars Allison Williams and Lena Dunham for the premiere of the hit show,…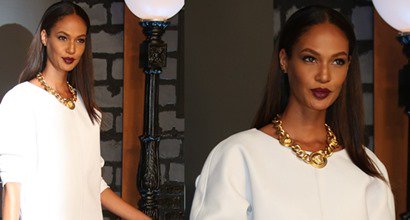 If we had to describe the 2013 MTV VMA red carpet in general terms, we couldn't use words such as…
'Another Earth' actress Brit Marling looked on-trend in black and white at the New York premiere of 'The Company You…