It's official: Britney is back. Britney Spears is finally making the promotional rounds for her latest album "Glory." This is the pop sensation's first full promotion on radio and television since her unfortunate downward spiral some years ago.
Britney was spotted arriving at BBC Radio 1, causing chaos among the fans waiting outside.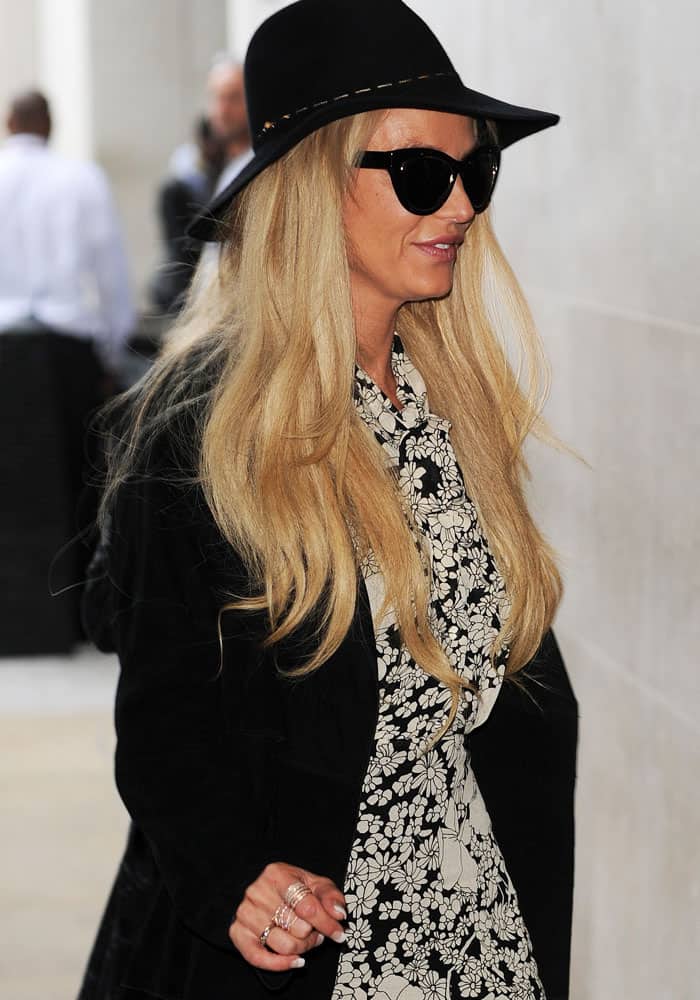 Britney Spears spotted outside BBC Radio 1 in London on September 28, 2016
Britney arrives for a radio guesting in Aquazzura 'Giselle' thigh high boots
Britney wore the Saint Laurent "Pussybow" floral print crepe dress underneath a black midi trench coat.
The pop star styled her look with a pair of sunglasses, a black hat, and a pair of the ultra sexy Aquazzura "Giselle" thigh boots in black suede.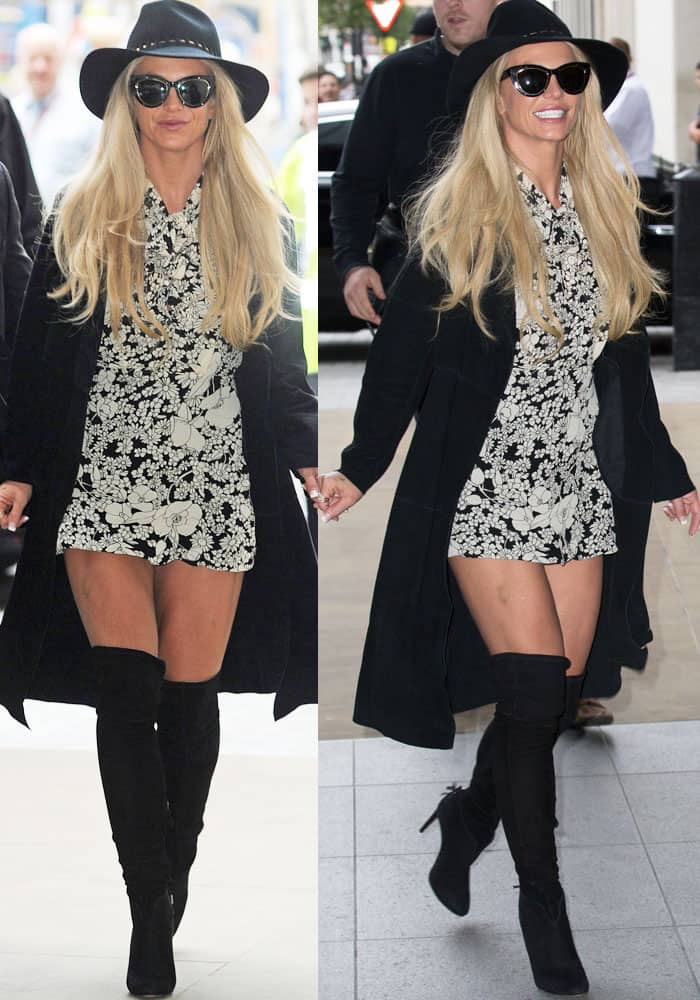 Britney arrives outside the radio station in a Saint Laurent dress
Britney guested at Scott Mills' radio station where she cheerfully chatted up a storm with the hosts.
The mother-of-two revealed why she hesitated to do a backwalk at the Apple Music Festival, talked about her sons' prank video, and reminisced her iconic "Slave 4 U" VMA performance.
Shop Britney's Aquazzura "Giselle" Boots at Barneys.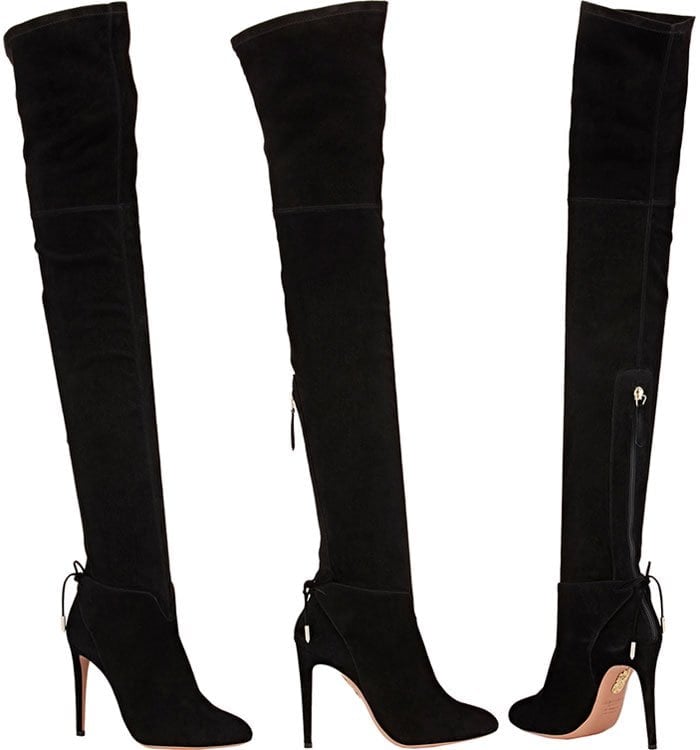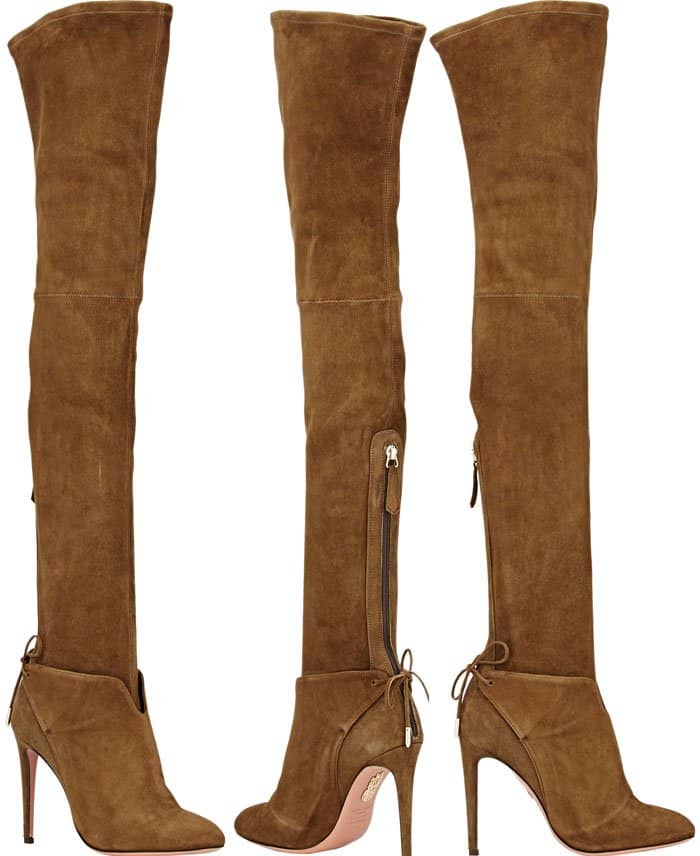 Aquazzura "Giselle" Cuissard Boots, $1,295 at Barneys
Credit: Tony Oudot / WENN