Can you guess whose sexy butt and legs are these that are showing off a fab pair of multicolor-studded Louboutins? Actually, we could say that the shoes are the ones doing the showing off because these are some super-toned butt and legs. Here's a hint (but no cheating — click on the link only after you've made your guess): she was voted as last year's Celebrity Most Likely to Instagram Her Shoes.
Did you guess Kylie Minogue? Ding, ding, ding! You got it right — the sexy body parts and shoes belong to her!
Kylie Minogue with the autographed shoes she donated to the Small Steps Celebrity Shoe Auction 2013
As we can all plainly see, 45-year-old Kylie has still got it and still has it in spades. And a quick look through her Twitter and Instagram accounts shows that she's also still as shoe-obsessed as ever.
We said last year that Kylie Minogue is the celebrity shoe lovers should follow on Twitter, and we haven't changed our minds about that. Why should we when she posts shoegasm-inducing #shoeoftheday shots like the following on Instagram? And these are just the ones from this year — check out the ones from last year!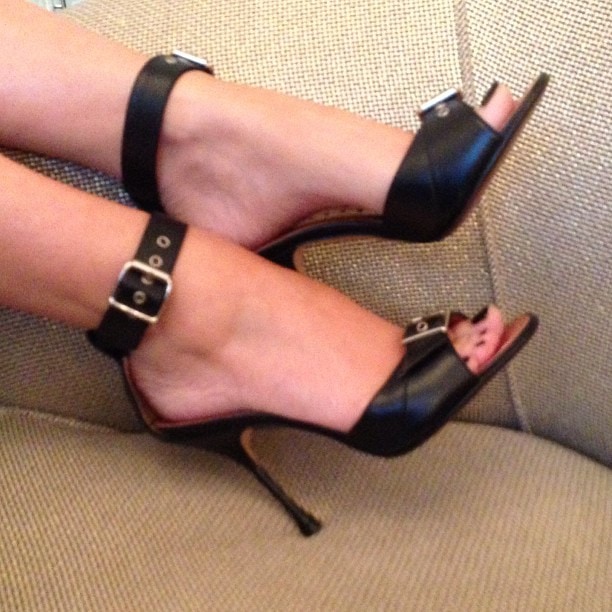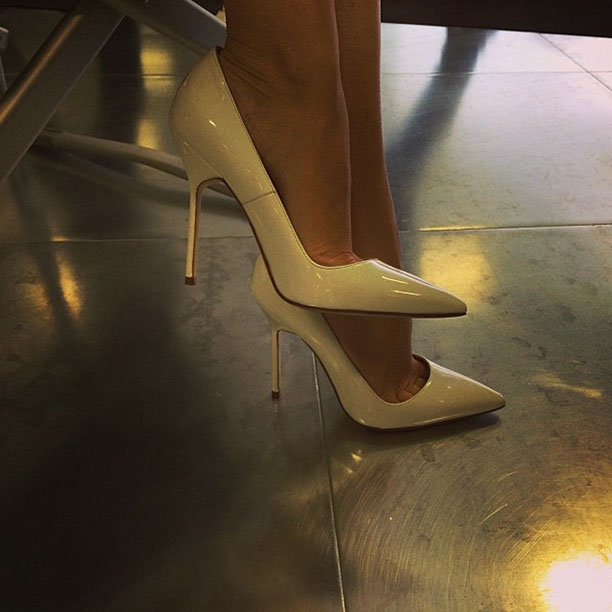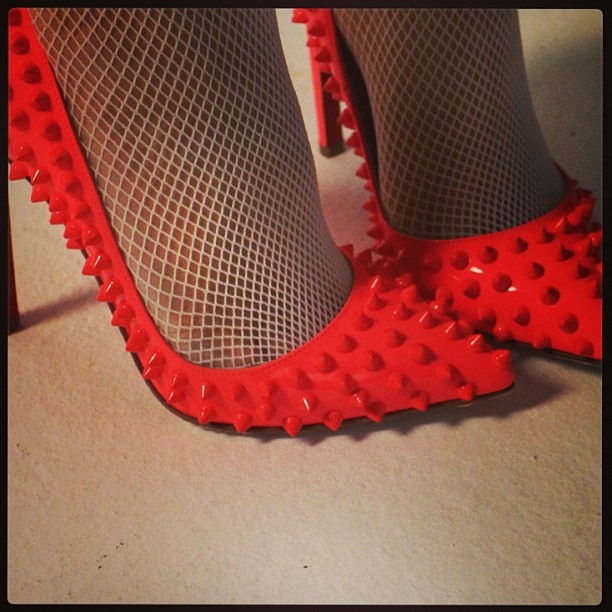 Here are a few more Kylie shared in the earlier part of this year: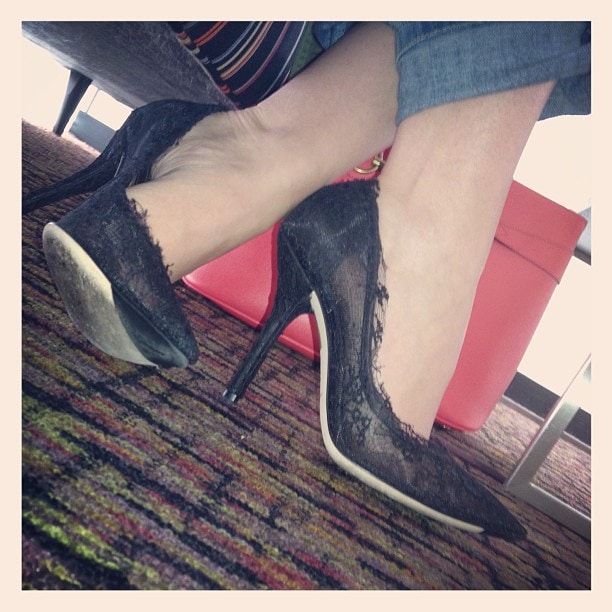 We bow down to you, Queen Kylie. Please never ever tire of showering us with your shoe post generosity!
Credit: Kylie Minogue's Instagram / I Heart Studio