So season 10 of 'American Idol' finally came to close last Wednesday with 17-year-old country singer Scotty McCreery ending up winning the whole thing.
But of course, not before we took note of the footwear choices of all the divas in the house (Jennifer Lopez, Beyonce, Lady Gaga –how DID they manage to fit all of them inside the Nokia Theatre?) and ultimately choosing Carrie Underwood's shoes as the most eye-catching of the night.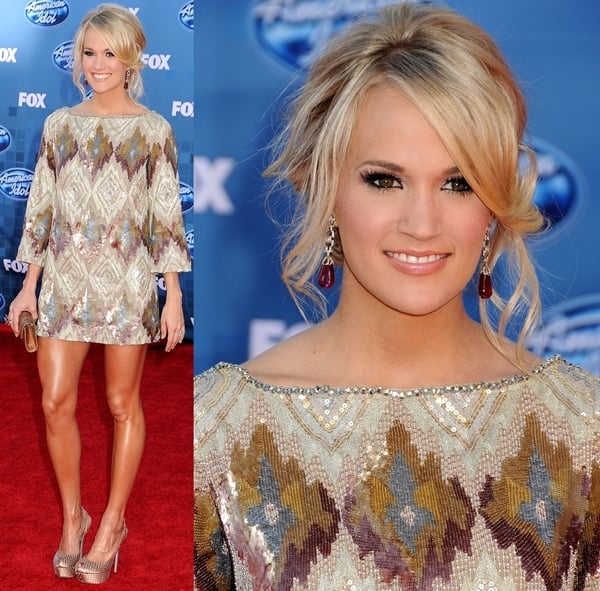 Carrie Underwood arrives at at Fox's American Idol season 10 finale results show held at Nokia Theatre LA Live in Los Angeles, California on May 25, 2011
Carrie Underwood's Sergio Rossi 'Cachet' crystal-studded satin slingbacks
Carrie Underwood wore these Sergio Rossi crystal-studded satin slingbacks which matched the sparkly bead embellishment on her Lorena Sarbu Pre-Fall 2011 bell-sleeved tunic mini dress. Yes, the shoes were shiny and sparkly but we also have to note that Carrie Underwood's tanned and well-toned legs played a big part in drawing our attention to the Sergio Rossis.
Carrie Underwood also wore these shoes to perform with American Idol top 2 finalist Lauren Alaina and paired them with a glittery silver top and white short shorts that showed off her enviable legs.
Sergio Rossi 'Cachet' crystallized satin slingbacks in silk, $995.00 at Nordstrom
Sparkling Swarovski crystals dot a high-sheen satin slingback with a beguiling peep toe.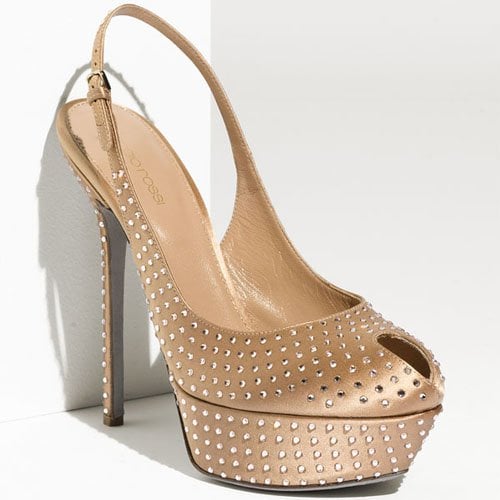 For a look-for-less alternative, may we recommend these slingback pumps from Martinez Valero:
Martinez Valero 'Ocean Studs' slingback pumps in nude nubuck, $159.00 at Amazon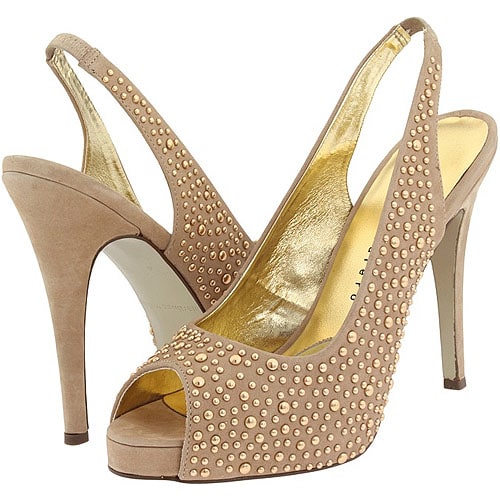 Credit: WENN / AdMedia