After revealing back in March that she and her husband have adopted a baby girl into their family, Cate Blanchett announced that she will be taking a break from acting to take care of their new daughter.
Cate was spotted cradling baby Edith as she arrived back in Los Angeles from Sydney.
Cate looked stylish as always in a gray suit-and-skinny-pants ensemble, which she paired with the "Ora Palm" metal heel boots from Acne Studios. The actress covered her face with sunglasses and a black hat.
Cate sought the help of airport staff to cover baby Edith's face, but to no avail. The 46-year-old ended up covering Edith's face herself before climbing into an awaiting vehicle.
We're pretty sad to know Cate will be absent from the big screen in 2016, but we totally understand. We wish her luck with her adorable new baby girl!
Cate Blanchett arrives at the Los Angeles Airport (LAX) on December 28, 2015
Get the gorgeous "Ora Palm" boots from Acne Studios by clicking over to Forward, My Theresa and Solestruck.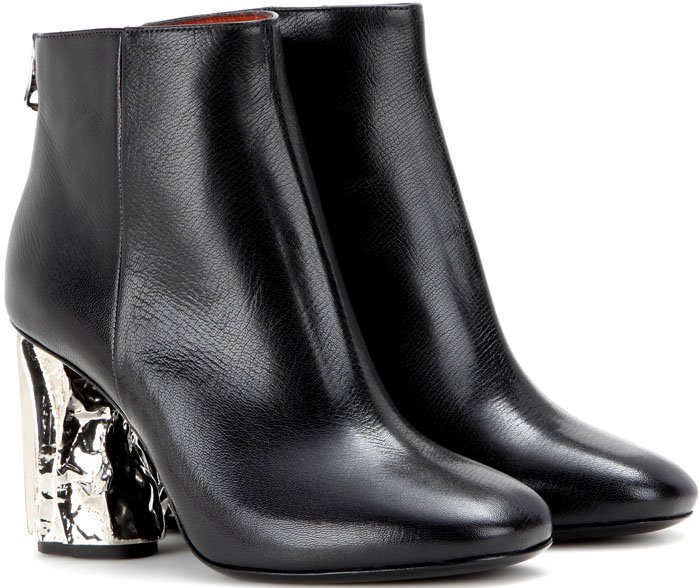 Acne Studios "Ora Palm" Embellished Leather Ankle Boots, $560 – $699.95 (original: $800) at My Theresa and Solestruck
Acne Studios "Ora Palm" Embellished Leather Ankle Boots, $800 at My Theresa
Acne Studios "Ora Palm" Embellished Leather Ankle Boots, $560 (original: $800) at Forward
Credit: WENN