You know, I always thought everyone would eventually tire of the cheetah/leopard print.
I mean, although it is the most popular print this season, it is also overexposed. The longer it's in the limelight, the more boring it gets, you know what I mean?
Kourtney Kardashian carries an animal print Givenchy bag for the "Late Show With David Letterman" at the Ed Sullivan Theater on September 6, 2011, in New York City
But, I guess I was wrong. It looks like the end of our ferocious friend will NOT be anytime soon because celebrities are still quite in love with it.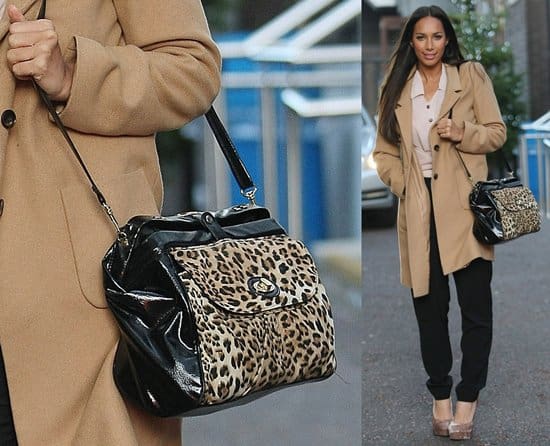 Leona Lewis carrying a leopard print bag while making her way out of ITV Studios in London, England, on December 9, 2011
Last to be seen with the roaring wonder – Kourtney Kardashian, Leona Lewis, and Jessica Simpson.
Jessica Simpson totes Celine's Triptyque leopard-print calf hair bag leaves Bergdorf Goodman in New York City on October 24, 2011
Well, what do you think? Does seeing these celebrities with their printed purses re-ignite your interest in animal patterned bags? Because I think that's what it is doing to me.
Kourtney's bag makes us want the Christian Louboutin Sweet Charity shoulder bag in leopard print. It retails for a whopping $1,995:
Christian Louboutin Sweet Charity Shoulder Tote, $1995
If you can't afford the Louboutin, no worries, I suggest you grab this bag from Cole Haan instead. It's not exactly cheap but it's definitely more affordable compared to the Louboutin: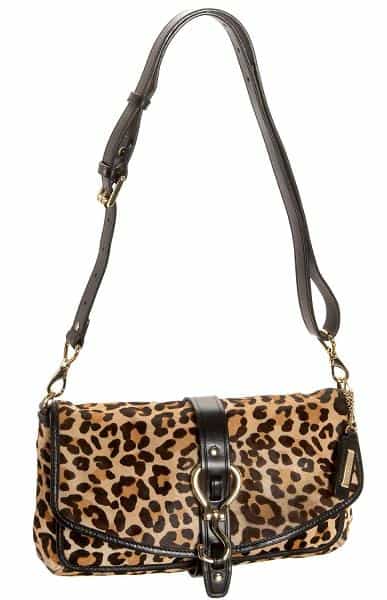 Cole Haan Tantivy Haircalf Callie Convertible Bag, $428
As for Leona's bag, that one is a bit of a mystery as I could not find any information on it.
However, you can grab the same look with this leopard print tote from Rebecca Minkoff. It is available at Shopbop for $425: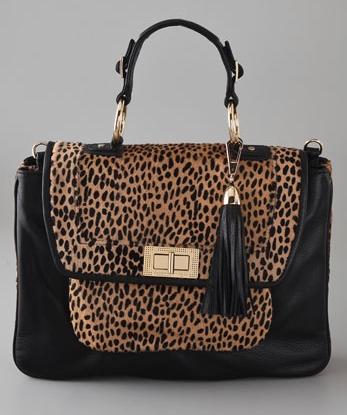 Rebecca Minkoff Cheetah Haircalf Covet Bag, $425
Last but not least is Jessica's bag. That one is a Prada Cavallino Bowler. Price – a whopping $3200!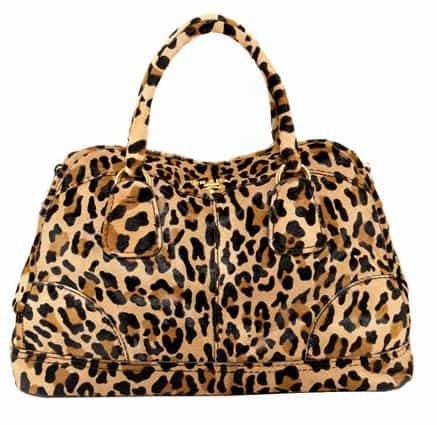 Prada Cavallino Bowler in Leopard Print, $3,200

Considering how pricey it is, why not just go for this large tote from Kate Spade instead? It retails for $355: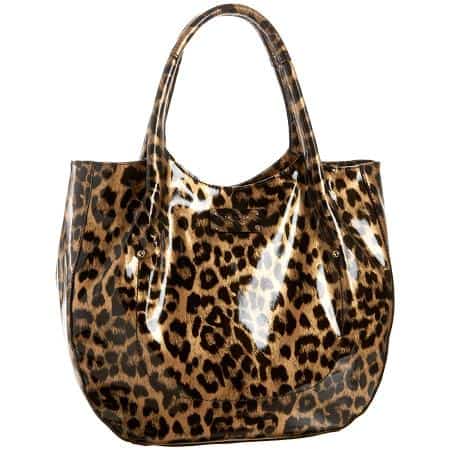 Kate Spade 34th Street Treesh Large Tote, $355
So what do you think? Will you have another roaring affair with the fierce-looking beast?
Credit: Three Kings / WENN