Amber Heard's Sexy Feet and Hot Legs in High Heels
Please subscribe to
our newsletter
to receive updates from Your Next Shoes. This post may contain affiliate links. Please see our
disclosure
for more details.
Clearly, Amber Heard is incredibly lovable. She did get Johnny Depp to give up his bachelor life for her. But,…
Johnny Depp, who is 22 years older than his wife, kept close to Amber Heard while attending a screening of…
Is this what a couple looks like after sex in a limousine? Seemingly not minding their 22-year age gap, Johnny…
Amber Heard's style is typically quite vampy, but the American actress opted for something a bit sweeter while attending a…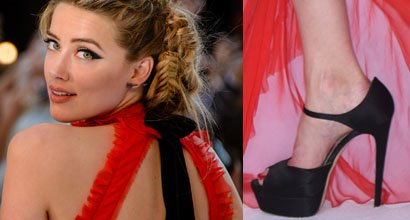 In this day and age of celebrities opening up and fighting more for sexual rights, one voice has finally shed…
Amber Heard wore a shimmering gown while attending the premiere of When I Live My Life Over Again during the…
It's blonde bombshell versus blonde bombshell in our Who Wore It Better post today, and the shoes in contention are…
It's been confirmed today that the 27-year-old actress Amber Heard got engaged to the 50-year-old Johnny Depp on Christmas Eve….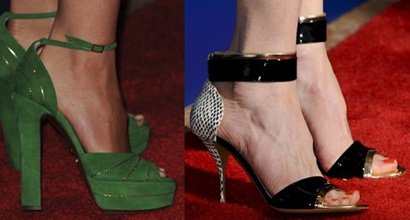 The Hollywood Foreign Press Association held a luncheon the other day, and we were quite happy to find a good…
Looks like Johnny Depp and Amber Heard are now openly dating. They have been mum about their relationship for a…
Amber Heard was a breath of fresh air while showing off her sexy legs in nude platform pumps at a…