Amy Schumer's Height, Outfits, Feet, Legs and Net Worth
Please subscribe to
our newsletter
to receive updates from Your Next Shoes. This post may contain affiliate links. Please see our
disclosure
for more details.
Scroll down to see pictures of Amy Schumer showing off her nude feet and legs in sexy high heels and shoes.
Best known for creating the hit show 'Inside Amy Schumer' and the 2015 movie 'Trainwreck,' she is the first woman to ever make Forbes' list of top-paid comedians and has a net worth of approximately $25 million dollars.
The American stand-up comedian, writer, producer, director, and actress was born on June 1, 1981, in Upper East Side, New York City, New York, United States.
Amy Schumer Facts
What is Amy Schumer's net worth?
She is an American stand-up comic, actress, and author with an estimated net worth of $25 million.
Full Name:
Amy Beth Schumer
Born:
June 1, 1981, in Upper East Side, New York, NY
Dating:
She married Chris Fischer, an American chef and farmer, with whom she had her first child, on February 13, 2018 in Malibu, California.
Kids:
On May 5, 2019, Schumer gave birth to a boy, Gene Attell Fischer.
Weight:
73 kg (160 pounds)
Shoe Size:
8.5 (US) / 38.5 (EU)
Height:
5′ 7'' (170 cm)
Nationality:
American
Source of Wealth:
Author, stand-up comedian and actress
Ethnicity/Race:
Ashkenazi Jewish, English, German, Scottish and Welsh
Is Amy Schumer related to Chuck Schumer?
Schumer's father, Gordon David Schumer, is a second cousin of U.S. Senator Chuck Schumer.
What is wrong with Amy Schumer's dad?
Her father, Gordon David Schumer, was born to a Jewish family from Ukraine and owned a baby-furniture company in Manhattan.

He has multiple sclerosis and relies on a wheelchair to get around.
What disease does Amy Schumer have?
While pregnant, she suffered from hyperemesis gravidarum, which according to the American Pregnancy Association is a condition characterized by severe nausea, vomiting, weight loss, and electrolyte disturbance.
Amy Schumer's Sexy Feet and Hot Legs
Most stand-up comics are barely getting by. Many are happy if they can make it onto a stage and elated…
Amy Schumer co-hosted the 2022 Oscars and lit up the stage with some pointed jokes at her fellow Hollywood alumni,…
Actor Will Smith shocked the world when he walked on the Oscars stage and slapped Chris Rock. The comedian addressed…
Comedy is an industry largely dominated by men. And while many of those men are genuinely hilarious, there are several…
Comedian Amy Schumer has long been known for her jokes about her love life, seen in her many stand-up specials…
Amy Schumer is cool, hilarious, amazingly witty, Jennifer Lawrence's best friend, and a second cousin of U.S. Senator Chuck Schumer!…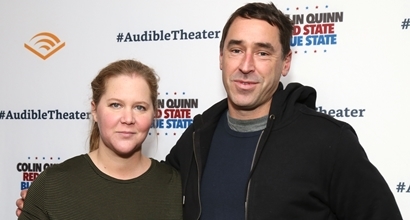 Amy Schumer has been accused on numerous occasions of being a joke stealing plagiarist. In October 2018, she addressed some…
Amy Schumer joined Emily Ratajkowski on the red carpet at the premiere of 'I Feel Pretty' at the Westwood Village Theatre in…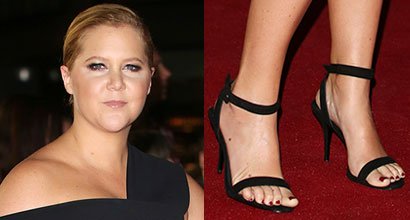 Amy Schumer took some time off from her world tour to attend the GQ Men of the Year Award at…
Amy Schumer joined Elisabeth Moss on the red carpet at the 2015 Glamour Women of the Year Awards held at…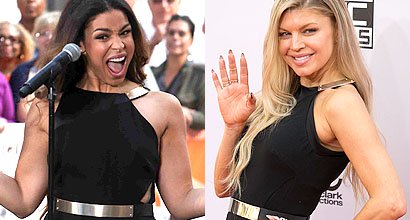 We have a rare three-way "who wore it better" post today between three incredible lady performers. Jordin Sparks, Fergie and…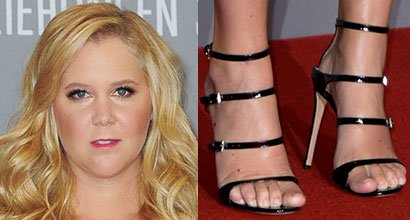 Amy Schumer has been hard at work promoting the movie Trainwreck for the past weeks. After visiting BBC Radio 1 and…
Amy Schumer has continuously been showcasing her styling prowess while busily promoting her self-penned romantic-comedy movie, 'Trainwreck'. On Monday, she…