Cameron Diaz's Sexy Feet, Hot Nude Legs, Net Worth and Quotes
Please subscribe to
our newsletter
to receive updates from Your Next Shoes. This post may contain affiliate links. Please see our
disclosure
for more details.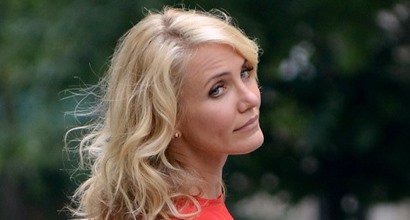 Cameron Diaz was photographed strutting through the streets of Manhattan while filming her new comedy, 'The Other Woman', on June…
Last week, we featured Cameron Diaz in a cute and casual ensemble that included cool leopard-print flats. Just the other…
Leopard print, or any animal print for that matter, has a tendency to look tacky, trashy, and gaudy. We, women,…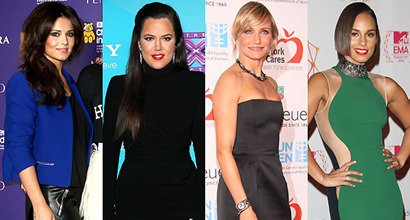 There's a new go-to pair of shoes that's sweeping Hollywood. The Casadei blade-heel pumps did it last time by having spike-thin…
We spotted Kelsey-Beth Crossley and Cameron Diaz at the recent 'Gambit' world premiere in London, and both had on fabulous…
Recently we have seen both Rachel Bilson and Kate Bosworth wearing the Casadei heels we're just about to feature. These heels…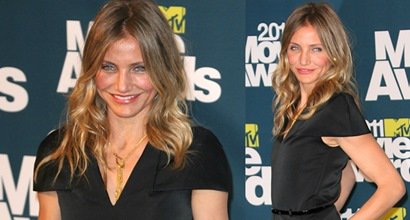 Cameron Diaz was recently spotted in these cutout wedge platforms from Lanvin while on the Tonight Show with Jay Leno….
The 2011 Teen Choice Awards had its fair share of celebs in delightful (and even outrageous) footwear, but the only…
Remember those sexy Sergio Rossi "Clonia" t-straps Gwyneth Paltrow wore to her "Good Morning America" appearance last April? Cameron Diaz…
Lanvin is on a roll. Day in and day out, we see the label churn out shoes that could make…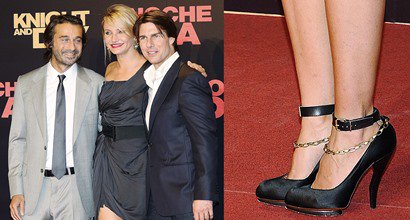 Lanvin loves Cameron Diaz and apparently, Lanvin loves Cameron Diaz back. Spanish actor Jordi Molla, Tom Cruise, and Cameron Diaz…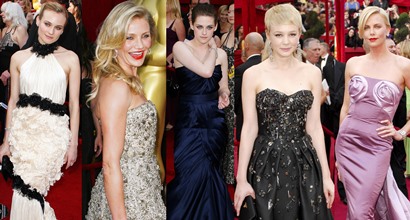 Luckily, no one actually wore a swan dress or went Cher on us this year: CHER at the 72nd Academy…
I was going through pictures of the 2010 Golden Globe Awards when I noticed something – a lot of the…