Emma Watson's Husband, Hot Feet & Sexy Legs in High Heels
Please subscribe to
our newsletter
to receive updates from Your Next Shoes. This post may contain affiliate links. Please see our
disclosure
for more details.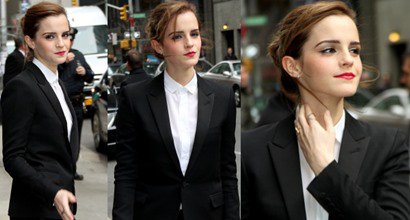 Emma Watson was sharply dressed as she continued making the rounds on the media circuit to promote her latest film,…
Emma Watson and Jennifer Connelly began the European leg of the promotional tour for their new film, 'Noah', on the…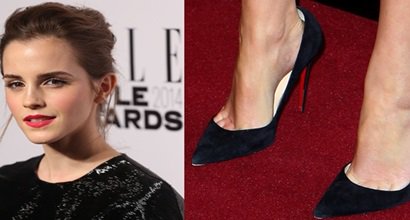 Emma Watson made a splash at the 2014 Elle Style Awards, just a few weeks after making headlines in her…
The 71st Annual Golden Globe Awards served a feast for the senses. It was as much about the awards as…
Emma Watson was a vision of understated glamour and elegance at the premiere of 'Gravity', a highly anticipated space thriller…
In a recent interview with Radio Times featured on Vogue UK, Emma Watson said that she owns only eight pairs…
Emma Watson has been killing it on the red carpet lately. She's scoring one perfect-10 look after another without fail….
Emma Watson's popular feet got some unwanted attention at this year's Cannes Film Festival. The 23-year-old actress is the star…
On Sunday night, the 2013 MTV Movie Awards gave golden popcorn trophies to deserving stars at the Sony Pictures Studios in…
Everybody knows her as Hermione Granger in the 'Harry Potter' film series. We've been seeing her in the spotlight since…
It's officially awards season, and kicking it off this year is the 39th Annual People's Choice Awards, which was held…
Emma Watson rocked the scuba dress trend at the 2012 MTV Movie Awards held in Universal City, California last Sunday….
There's nothing that says sophistication and style like a white piece of clothing, and Emma Watson proved this when she…
We kind of have a love / hate relationship with Christian Louboutin here on Your Next Shoes. But this time,…