Kristen Wiig's Sexy Feet and Nude Legs in Hot High Heels
Please subscribe to
our newsletter
to receive updates from Your Next Shoes. This post may contain affiliate links. Please see our
disclosure
for more details.
See the best outfits and shoes worn by Kristen Carroll Wiig, an American actress, comedian, writer, and producer.
She was born on August 22, 1973, in Canandaigua, New York, and wears shoe size 8 (US). Kristen Wiig's estimated net worth is $16 million.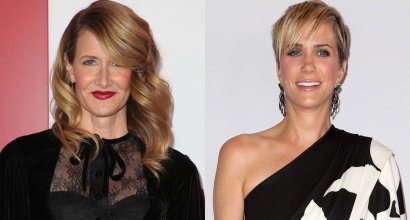 The cast of "Downsizing" attended a special screening of the film held at the Regency Village Theatre in Los Angeles….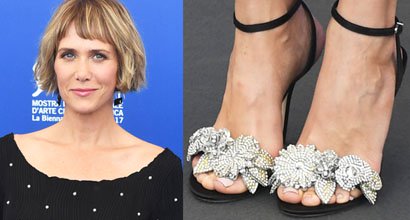 We all know that Kristen Wiig is a fashionista in her own right. After all, she did play botched up…
Kristen Wiig showcased her love of color and whimsical designs as she made the rounds to promote her latest project:…
Beloved comedian Kristen Wiig will be debuting a hilarious new character in one of the predicted biggest films of 2016, "Zoolander…
Someone must have switched Kate Mara and Kristen Wiig's suitcases while they were preparing for the European premiere of The…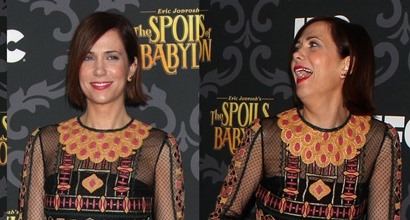 Kristen Wiig attended the screening of her new miniseries titled The Spoils of Babylon on Tuesday. She co-stars with numerous…
The month of December decked the halls with spectacular celebrity shoes and outifts. We saw fantastic footwear choices from some…
Joining co-stars Christina Applegate and Kristen Wiig for the premiere of 'Anchorman 2: The Legend Continues' in New York City,…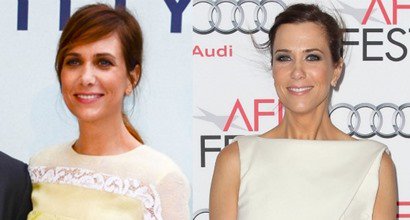 Kristen Wiig clearly loves her Louboutins as she was spotted wearing the "June" slingback pumps in two different colors on…
At the New York screening of the new comedy film 'Girl Most Likely', Kristen Wiig and Olivia Palermo were both…
Over the weekend, we spotted Kristen Wiig looking tres chic while attending the premiere of her movie, 'Revenge for Jolly',…