Lake Bell's Height, Net Worth, Sexy Feet and Legs in Heels
Please subscribe to
our newsletter
to receive updates from Your Next Shoes. This post may contain affiliate links. Please see our
disclosure
for more details.
Lake Bell made a brief appearance as Dr. Graham in Black Panther: Wakanda Forever (2022). But you may remember her from Boston Legal (2004 to 2008), What Happens in Vegas (2008), and her leading role in Childrens Hospital (2010 to 2016).
The actress has been in Hollywood for over 20 years and has expanded her repertoire to include titles like screenwriter, editor, author, and producer.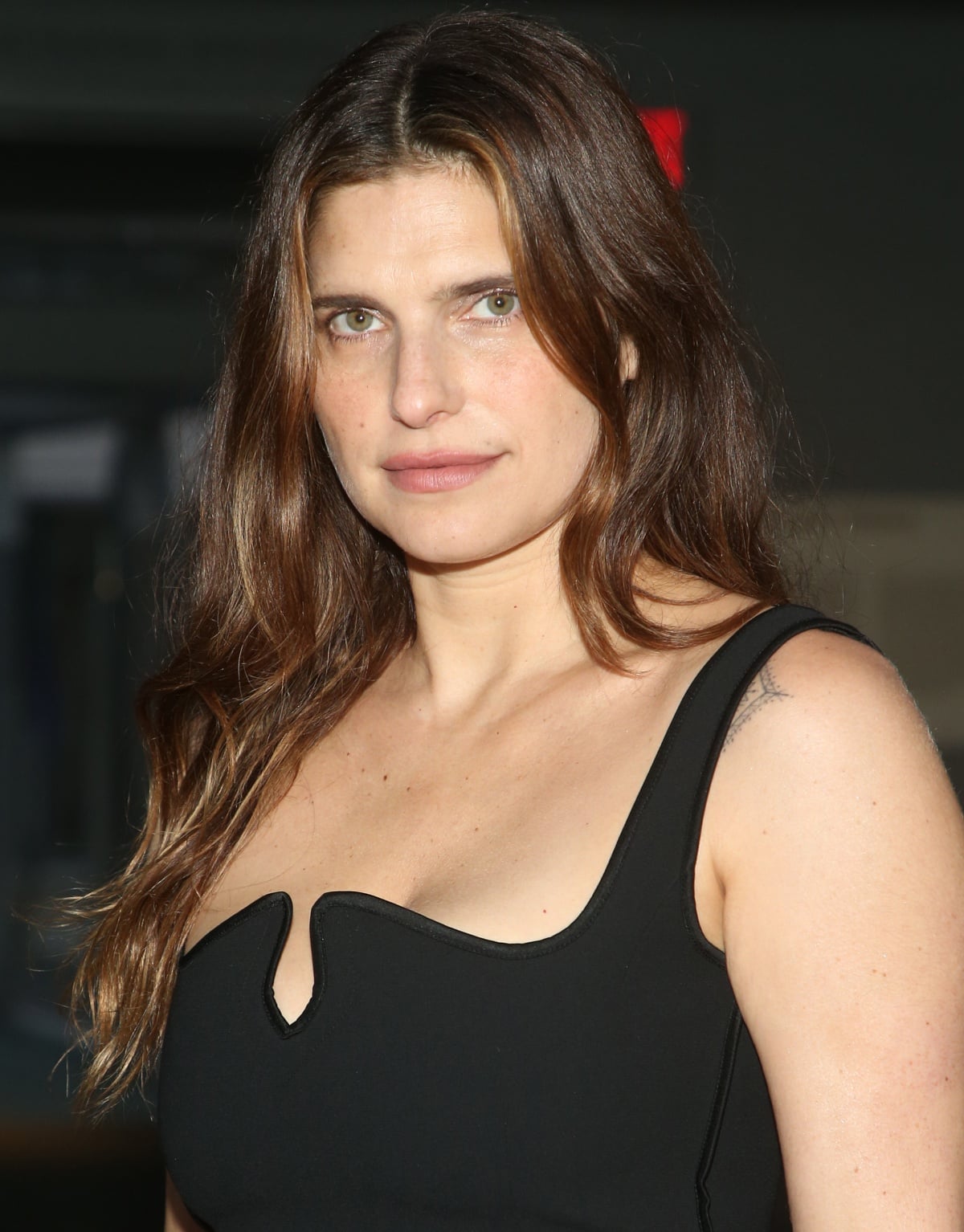 Lake Bell attending the Women in Film's Annual Award Ceremony cocktail reception in Los Angeles, California on October 7, 2021 (Credit: Faye's Vision / Cover Images)
How Did Lake Bell Become Famous?
After working in many theater productions, Bell received her first acting opportunity in a two-episode arc in ER (1994 to 2009). She quickly moved on to act in many supporting roles in television and film.
Lake Bell soon got her big break as a cast regular in Boston Legal after a memorable performance in The Practice (1997 to 2004).
From there, she became a lead in Childrens Hospital, a dark comedy that aired for seven seasons.
Erinn Hayes as Dr. Lola Spratt, Rob Huebel as Dr. Owen Maestro, and Lake Bell as Dr. Cat Black in the dark comedy television series and web series Childrens Hospital (Credit: Warner Bros. Television Distribution)
While building up her successful career as an actress in some of the biggest productions in Hollywood, Bell has honed her skills in filmmaking.
She made her directorial debut in 2013 in a self-written project entitled Worst Enemy (2010). The film earned critical praise at the Sundance Film Festival.
Lake Bell has continued to direct several television shows, including two episodes of Emmy-nominated miniseries Pam & Tommy (2022).
Expanding Her Artistic Portfolio
The popular actress has been in a number of successful movies throughout her career and made her money thanks to many of these acting credits.
Bell's talents have seen her amass a $3 million fortune from her work in Hollywood.
Lake Bell as Agness Adler in the 2009 romantic comedy film It's Complicated (Credit: Universal Pictures)
She expanded her impressive artistic portfolio to include an audiobook about voices. Bell detailed her love affair with voices in the audiobook entitled Inside Voice.
Lake Bell told The Georgia Straight, "I did accents and funny voices for the family when I was growing up. I'm passionate about the sexy-baby vocal virus affecting a generation of women. The two things that hit you when you meet someone are, first, how they're visually put together and then, what they tell you with the tone of their voice – whether or not they're to be taken seriously."
Bell has also voiced several notable characters in animation projects. She lent her voice to Black Widow in Marvel's What If…? and Poison Ivy in DC's Harley Quinn.
Pursuing an Acting Career
The Home Again actress came from a well-to-do family. Her father is a real estate developer and her mother owns a design firm.
She attended schools on the Upper East Side, Connecticut. Bell graduated from the Rose Bruford College of Speech and Drama in London, England, in 2022 after abandoning her original career course to pursue her love of acting.
Causing a Media Frenzy with Fake Tattoos
The multi-hyphenate star, who is not at all related to Kristen Bell, has always been a rebel and has carved out her own way in the world from a young age.
Lake Bell attended a school in Connecticut for her high school education and would tattoo and pierce her fellow students who attended her "preppy boarding school." She did her first tattoo on herself, a small dot on her right ankle when she was only 14.
Lake Bell arriving at the 2019 Women in Film Gala at the Beverly Hilton in Los Angeles, California on June 11, 2019 (Credit: Famous / ACE PICTURES / INSTARimages)
Bell followed this rebellious trend in her career in showbiz when she appeared on the cover of New York Magazine for their August 2013 Fall Fashion edition.
The actress caused quite a stir when she appeared on the cover entirely nude and covered in fake tattoos.
How Tall Is Lake Bell?
Lake Bell claims she is "about 5'8 barefoot… but I'm 6'7 in ten inch stilts," as she wrote on her Twitter account in June of 2010.
Her real height is believed to be around 5ft 7 ½ (171.5 cm), which makes her taller than the average American woman. She wears a shoe size 10 (US).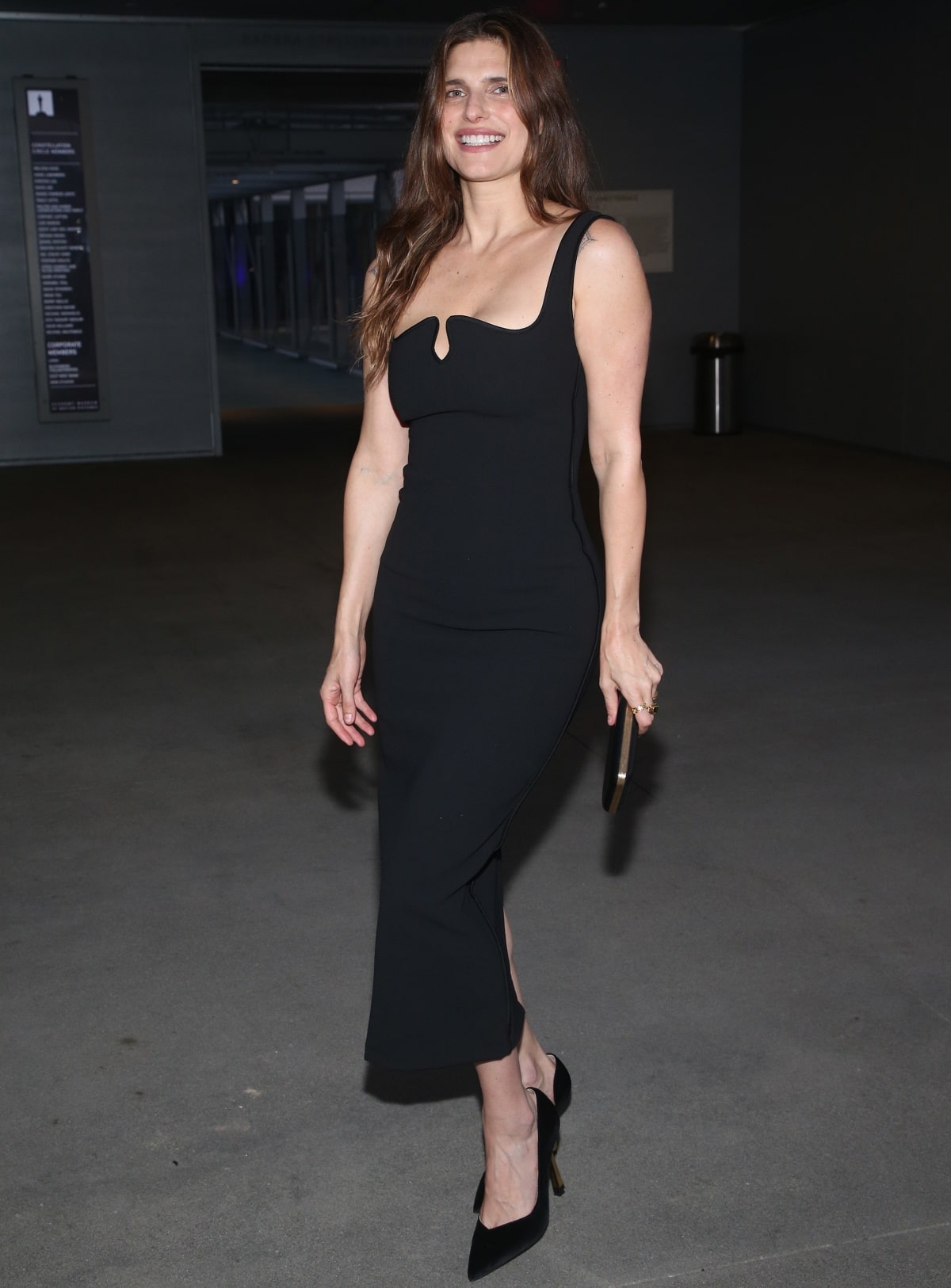 Lake Bell wearing a tight-fitting black dress and pointy-toe pumps at the Women in Film's Annual Award Ceremony in Los Angeles California on October 7, 2021 (Credit: Faye's Vision / Cover Images)
Who Is Lake Bell Dating?
Lake Bell is dating actor and comedian Chris Rock. The two were spotted out on a date in 2022 and made it official a couple of days later.
Bell was previously married to Scott Campbell, who is an artist and tattooist. They met when Campbell played himself in one episode in season two of How to Make It in America.
Scott Campbell and Lake Bell in the P.S. Arts Express Yourself Event in Los Angeles, California, on September 28, 2019 (Credit: Sara De Boer / Startraksphoto)
The pair started dating in 2011 and married after a one-year engagement in 2013. They announced their separation in October 2020, and Bell filed for divorce shortly after. Lake Bell and Scott Campbell share two children: a daughter named Nova and a son named Ozgood.
Before dating Scott Campbell, Lake Bell was linked to actor Colin Farrell while they filmed Pride and Glory (2008). The pair reportedly dated from 2006 until December of that year.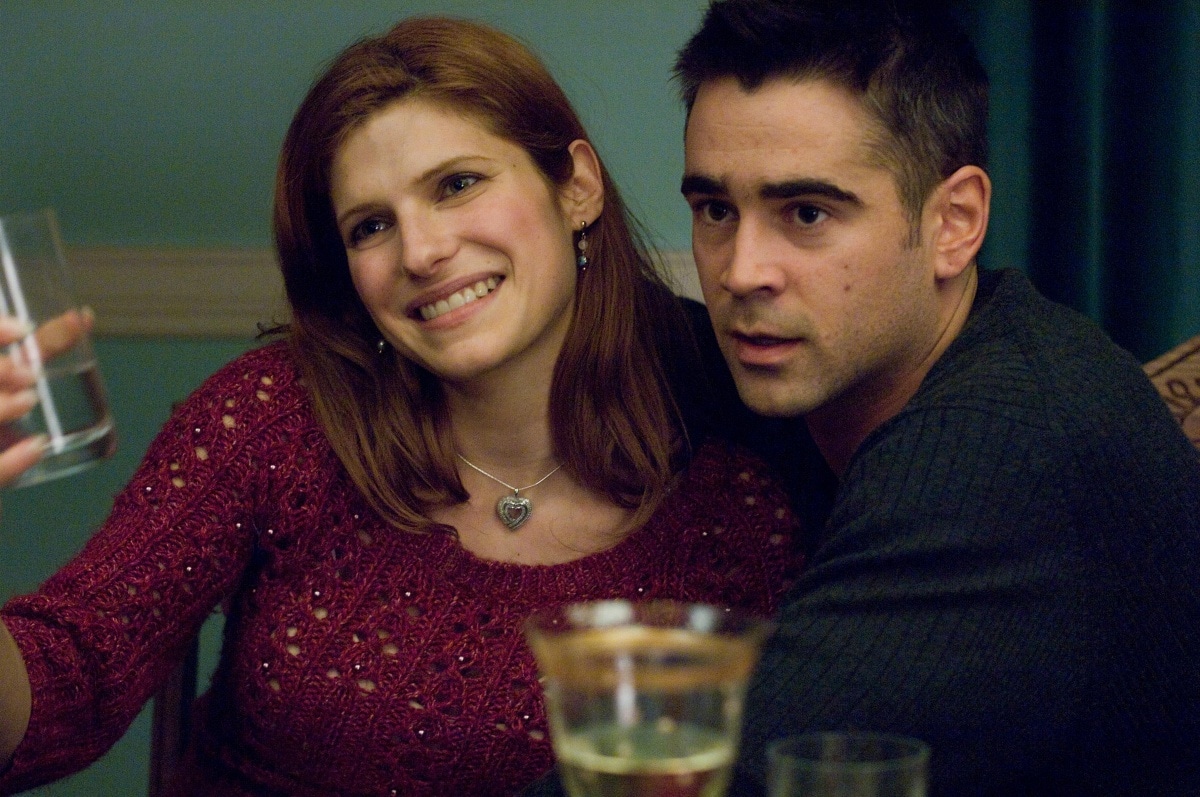 Lake Bell as Megan Egan and Colin Farrell as Jimmy Egan in the 2008 crime drama film Pride and Glory (Credit: Warner Bros. Pictures)
Scroll down to see pictures of Lake Bell showing off her hot feet and sexy legs in designer high heels, boots, sandals, pumps, and hot shoes.
Lake Bell Facts
What is the net worth of Lake Bell?
She is an American actress and screenwriter with an estimated net worth of $3 million dollars.
Full Name:
Lake Siegel Bell
Born:
March 24, 1979, in New York, NY
Dating:
In the late 2000s, she dated her co-star in Pride and Glory, Colin Farrell, an Irish actor with a net worth of $30 million.

In 2011, Bell started dating Scott Campbell, a tattoo artist. They met when he played himself in an episode of the second season of How to Make It in America.

The couple became engaged on Bell's birthday in March 2012 and were married on June 1, 2013, at the Marigny Opera House in New Orleans, Louisiana.

In October 2020, Lake Bell and her husband Scott Campbell separated after seven years of marriage.

In 2022, Lake Bell started dating comedian Chris Rock.
Kids:
A son (Ozgood Campbell) and a daughter (Nova Campbell).
Weight:
125 lbs or 57 kg
Shoe Size:
10 (US)
Height:
5ft 7 ½ (171.5 cm)
Nationality:
American
Source of Wealth:
Film and Television
Ethnicity/Race:
Ashkenazi Jewish
Are Lake Bell and Kristen Bell sisters?
No, Lake Bell and Kristen Bell are not related.
Lake Bell's Sexy Feet and Hot Legs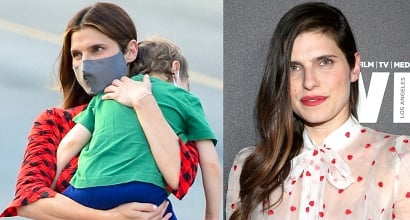 Motherhood is a roller coaster, but for some, like Lake Bell, a toke or two of bud makes the journey…
We're often asked if Lake Bell, born in New York on March 24, 1979, and Kristen Bell, born on July…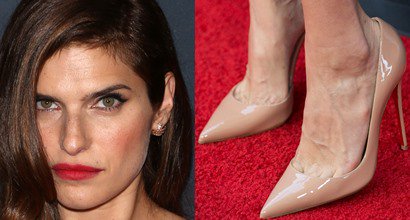 Actress Juliette Lewis looked incredible while flaunting her legs in a red dress and pointy-toe heels at the Netflix premiere…
Elle magazine hosted its annual Women in Hollywood celebration at the Four Seasons Hotel, and the room was bursting with…
Variety and Women in Film held the 69th annual Pre-Emmy Awards party this past weekend, and we were treated to…
Considering most new moms of Hollywood seem to participate in an unspoken race to get back to washboard abs, it's…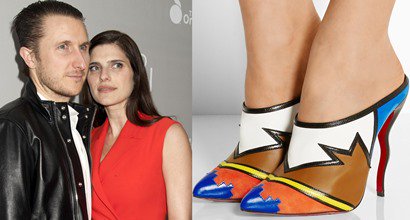 Take day or evening looks from simple to extraordinary with Christian Louboutin's ethnic-inspired 'Vagachina' mules. Walk out with your head…
"No Escape" star Lake Bell was spotted stepping out in New York City on Tuesday. The 36-year-old American actress, writer,…
Lake Bell showed off her feet at the premiere of the 3D computer-animated movie, 'Mr. Peabody & Sherman', at the…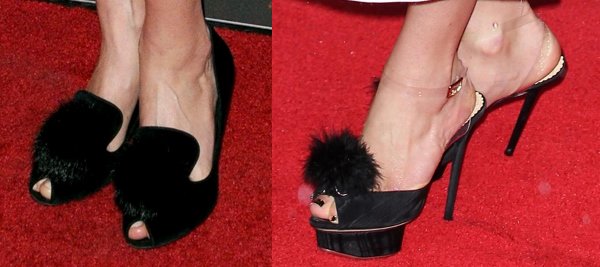 A trend has emerged this week, and it's a controversial one: shoes with pompoms. Both Lake Bell and Ophelia Lovibond…
Elle hosted its 20th Annual Women in Hollywood Celebration on Monday, October 21, at the Four Seasons Hotel in Beverly Hills….
LD Entertainment's 'Black Rock', a thriller movie, premiered in LA yesterday. Members of the cast were all dressed to impress,…