How Tall Is Leighton Meester? Her Height Compared to Blake Lively
Please subscribe to
our newsletter
to receive updates from Your Next Shoes. This post may contain affiliate links. Please see our
disclosure
for more details.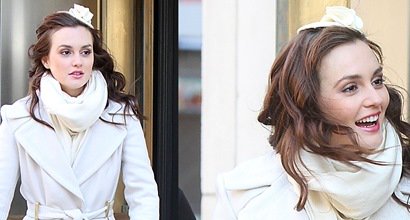 Leighton Meester filmed new scenes for an upcoming episode of "Gossip Girl" in New York City last Friday. While I…
The 'Gossip Girl' star Leighton Meester was recently spotted in a trendy pair of Pierre Hardy boots on the set…
Leighton Meester shows once again why she's such a favorite here in our shoe appreciation community. The American actress, singer,…
Leighton Meester is another actress who is helping to start off our celebrity shoe spots for September on the right…
There is one thing about Leighton Meester that you can count on – she always, and I mean, always, wears…
Leighton Meester was spotted looking mellow in yellow while shooting scenes for "Gossip Girl" in New York City last Thursday….
Though last week's MTV Movie Awards was not exactly 100% sartorially satisfying, a few of the celebs did nail their…
The 2011 Met Ball gala is one of the most anticipated, most fashion-centric events but like most formals, all the…
Just a few days ago, Leighton Meester attended the red carpet premiere of her new movie, 'Date Night', in New…