Sophie Turner's Sexy Feet and Nude Legs in Hot High Heels
See the best outfits and shoes worn by Sophie Turner, an English actress known for her role as Sansa Stark on the HBO fantasy television series 'Game of Thrones'.
She was born on February 21, 1996, in Northampton, United Kingdom, and wears shoe size 9 (US).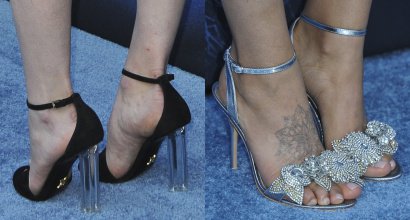 Various cast members of "Game of Thrones" stepped out in their glamorous best for the screening of the show's seventh…
Sophie Turner looked lovely in red at the 2017 Screen Actors Guild Awards on Sunday in Los Angeles. The 'Game…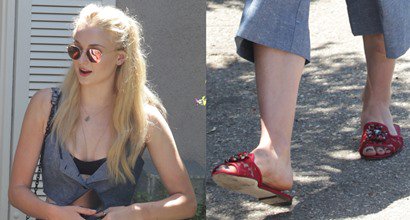 Sophia Turner was almost unrecognizable as she showed off her platinum blonde hair on Sunday at the InStyle Day of…
Sophie Turner looked chic in a textured white dress while stepping out for a 'Game Of Thrones' fan event held…
Sophie Turner hit the blue carpet in a hideous black dress at the X-Men: Apocalypse fan screening held at the…
Game of Thrones stars Maisie Williams and Sophie Turner made quite a showing at the 21st Annual Screen Actors Guild…
Did you watch the second episode of 'Game of Thrones' this season? Several people were wondering who killed King Joffrey….
Sophie Turner looked lovely at the photo call for her latest film, 'Another Me', during the 2013 Rome Film Festival….