Teresa Palmer's Sexy Feet and Flawless Legs in Hot High Heels
Please subscribe to
our newsletter
to receive updates from Your Next Shoes. This post may contain affiliate links. Please see our
disclosure
for more details.
Check out the best designer dresses and shoes worn by Teresa Mary Palmer, an Australian actress and model born February 26, 1986. She wears shoe size 7 (US).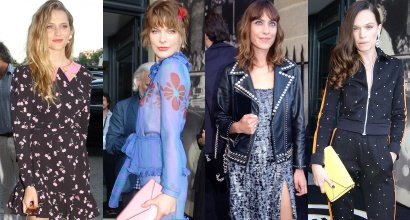 The front row of Miu Miu's Cruise 2018 runway presentation featured a slew of muses clad in inspiring footwear. The…
Teresa Palmer didn't let her pregnancy stop her from promoting her latest movie, "Hacksaw Ridge." The 30-year-old actress attended a…
Teresa Palmer has been busy promoting her new movie "The Choice," which was released in the U.S. on Feb. 5….
If you need evidence of summer's approach, you need only witness Teresa Palmer's latest red carpet look. Teresa Palmer at…
Teresa Palmer has an eclectic style. Whenever she's out to attend various events, the 27-year-old actress channels either a unique…
Many of you didn't like these particular Louboutin shoes when we first featured them on Taylor Swift, but like most Louboutin…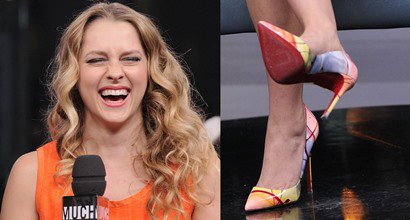 With her new zombie romance movie, Warm Bodies, to promote, Teresa Palmer flew up to Toronto, Canada on Monday for…
More standout heels from the Golden Globes! If the ones we featured here, here, and here weren't enough to make…
Teresa Palmer promoted her movie "I Am Number Four" at a photocall in Madrid, Spain yesterday. Looking considerably less made up than…
I hadn't heard of Teresa Palmer until the movie "I Am Number Four", but I think this Hollywood newcomer is…