Zoey Deutch's Sexy Feet and Flawless Legs in Hot High Heels
See pictures of Zoey Deutch showing off her nude feet and bare legs in sexy high heels, boots, sandals, pumps, and hot shoes.
The smooth leather Optisexy slingbacks from Christian Louboutin with modern PVC panels have already become a favorite among celebrities. You…
Zoey Deutch ensured all eyes were on her as she stepped out in a gilded number at the Los Angeles…
Zoey Francis Thompson Deutch joined Kelly Rowland at the 2016 GQ Men of the Year Party held at the Chateau…
Zoey Deutch joined Alicia Vikander, Sarah Hyland and Zoe Saldana at the 2015 Elle Women in Hollywood Awards held at…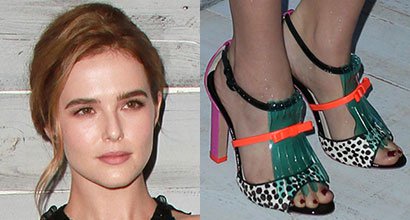 Zoey Deutch joined A-list stars Zoe Saldana, Emmy Rossum, and Freida Pinto at Verizon's go90 VIP sneak-peek event held at…
Zooey Deschanel had the support of plenty of her famous friends at the launch of her collaboration with Tommy Hilfiger at…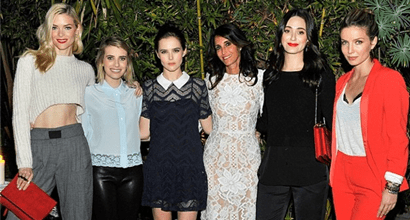 The Parisian label Sandro brought its sophisticated aesthetic to the United States through a nationwide expansion. Its designer and creative…
Sarah Hyland, Lucy Fry, and Zoey Deutch stepped out on the hot pink carpet for the premiere of 'Vampire Academy'…
It was a feast for the senses at the Los Angeles premiere of 'Vampire Academy' as some of Hollywood's "it"…
November was filled to the brim with spectacular shoe moments. We featured excellent sartorial choices from some of our favorite…
Elle hosted its 20th Annual Women in Hollywood Celebration on Monday, October 21, at the Four Seasons Hotel in Beverly Hills….
We don't want to bore you with more details, so let's get straight to the shoe-action on the red carpet….