When it comes to easy summer styling, nothing beats the top and skirt set. The cohesive look is chic but the idea of wearing separates gives this combo more versatility than your average summer dress.
So take a cue from these celebrities who turned to their matching top and skirt for some serious day time (and night time too!) style:
1. Ashley Tisdale in Parker
Ashley Tisdale dressed in a summer tribal patterned dress heads for a meeting in West Hollywood, California on June 19, 2014
Ashley Tisdale gussied up for a meeting in a Parker Nina Jacquard Knit Crop Top and matching Parker Kahlen Jacquard Knit Flared Skirt. To make the set look more interesting, she wore the IRO Ashville Leather Jacket in Noir over it and caped off the look with 3-strapped mary jane pumps. Cute!
2. Anna Faris in Tbags Los Angeles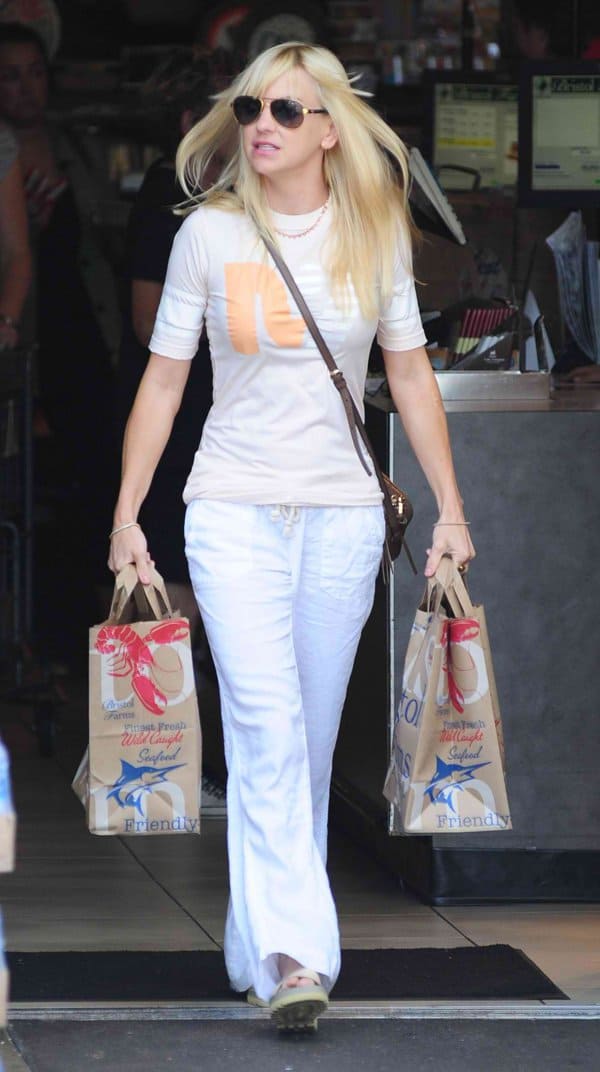 Celebrities visit Chiltern Firehouse in Marylebon, London on June 17, 2014
Anna Faris exuded a sporty vibe in her Tbags Los Angeles Fit and Flare Skirt and matching Tbags Los Angeles Panama Top. The actress threw on a coat over the set and capped it off with a chain-strapped bag and a pair of black sandals.
3. Taylor Swift in Aqua
Taylor Swift spotted in the East Village in New York City
We already previously featured Taylor Swift in this ensemble but let's have a look once again at her summer-perfect attire. The country and pop singer wore the Aqua Marled Crop Top and Aqua Marled Skater Skirt. She accessorized with a pair of blush-tone Miu Miu Crisscross Platform Sandals and a brown Bhailiu Streamlined Satchel.
4. Elle Fanning in Ellery
'Maleficient' photo call held at the Corinthia Hotel in London on May 9, 2014
Elle Fanning was very visible these past few months what with her Maleficent promotions and all. The young actress pulled off this matching top and flared skirt combo from the brand Ellery for her movie's photo call in London.
5. Jessica Alba in Tanya Taylor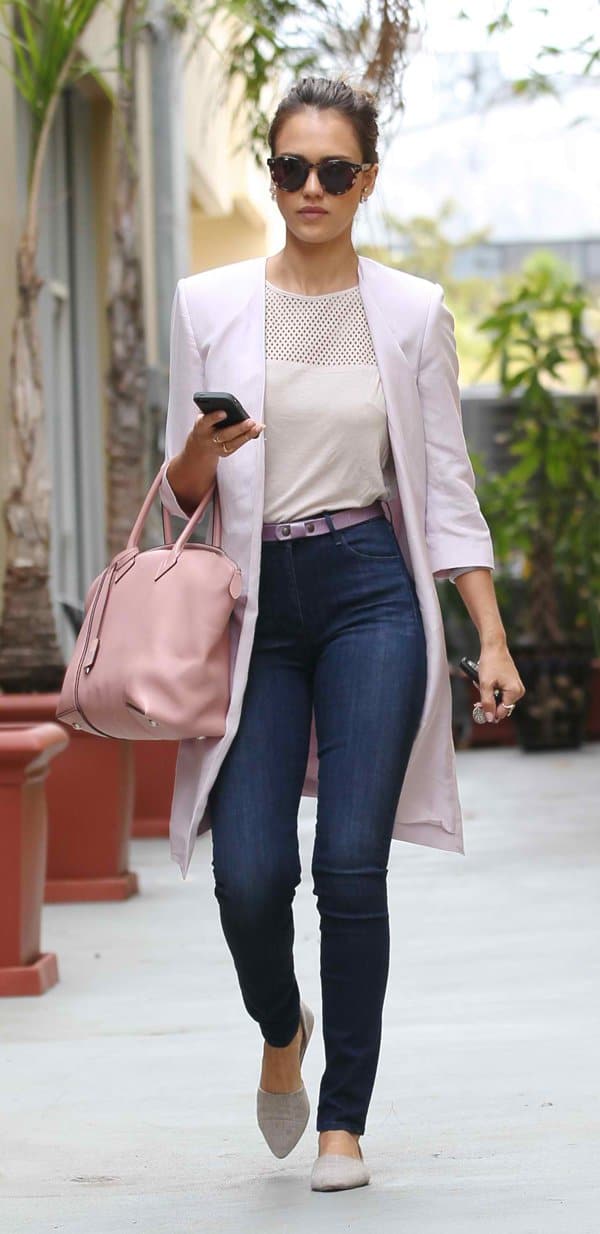 Jessica Alba wearing a white floral dress and flat shoes holds hands with daughter Haven Warren as she takes her children to the Hammer Museum of art
We definitely love ourselves a white-on-white ensemble, particularly Jessica Alba's Tanya Taylor Bora Floral Mesh Crop Top and Midi Skirt pairing. With that Lanvin Sugar Medium Lambskin Shoulder Bag and those comfortable flats, we'd copy this look any day!
6. Shailene Woodley in Balmain
23rd Annual MTV Movie Awards at the Nokia Theatre – Arrivals in April 13, 2014
Who can forget Shailene Woodley's shining red carpet moment at the 23rd MTV Movie Awards? The The Fault in our Stars actress sported an edgy leather top and skirt set from Balmain.
Celebrities aren't the only ones rocking the matching skirt and top trend. But although it's a trend that might simmer down in the near future, you can still expect to get a lot of wear from these pieces. They are so versatile and you can practically build an entire wardrobe just by purchasing a few of these matching sets. Check these out:
Set 1:
Elizabeth and James Avenue Skirt, $325.00
Elizabeth and James Kartin Top, $265.00
Set 2: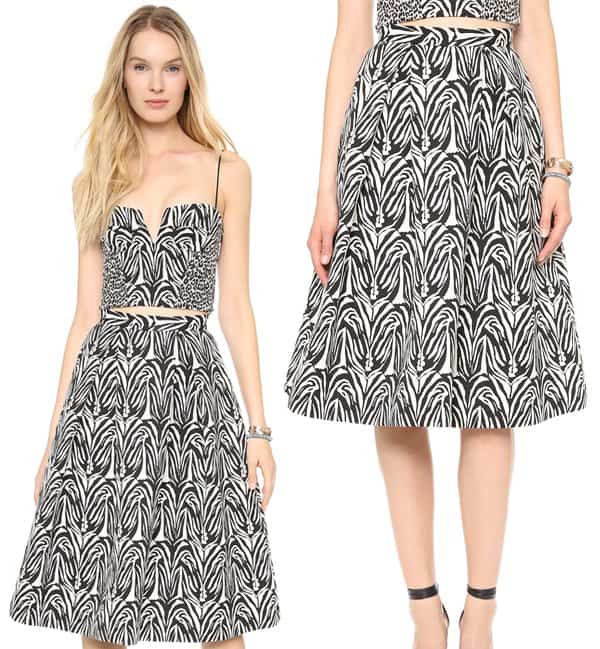 Nicholas Zebra Ball Skirt, $320.00
Nicholas Zebra Jacquard Crop Top, $250.00
Set 3:
BB Dakota Jaz High Waisted Skirt, $55.00
BB Dakota Seraphina Crop Top, $50.00
Set 4:
Tibi Eyelet Skirt, $398.00
Tibi Eyelet Bustier, $225.00
Set 5:
JOA Printed Skirt, $48.00
JOA Printed Top, $42.00
Set 6:
Rebecca Minkoff Okina Skirt, $198.00
Rebecca Minkoff Okina Racer Back Knit Top, $148.00
Set 7:
Lela Rose Lace Pencil Skirt, $1595.00
Lela Rose Short Sleeve Cropped Blouse, $695.00
Go ahead! We urge you to try the matching top and skirt look!
Credit: WENN/Alberto Reyes/Daniel Deme/FayesVision