Ha! It's another Blake Lively update. Sorry, I'm style stalking the blonde today, hence the consecutive entries. Don't worry though, this will be the last for the day. As previously mentioned, Blake and Leo are officially over, and the 'Gossip Girl' beauty went on a shopping binge soon after.
Word has it that she purchased two Proenza Schouler bags and almost every piece of Isabel Marant on display. All I can say is I sure wish I had her paycheck (and maybe her mile-long legs). Anyway, while Blake's outfit was severely covered by her bulky knitted scarf, her snakeskin "Crazy In Love" heels by Fendi were easy enough to notice.
I also want to take this opportunity to share with you one of our favorite Blake Lively shoe moments. To a red carpet event back in 2009, she donned a classic black Chanel Resort 2010 gown paired with Chanel satin pumps with logo engraved pearl heel. The outfit was completed with a floral corsage necklace.
Blake Lively attends CHANEL Fine Jewelry hosts The Society of Memorial Sloan-Kettering Cancer Center's 'Fete d'Hiver' at The Four Seasons Restaurant on November 4, 2009, in New York City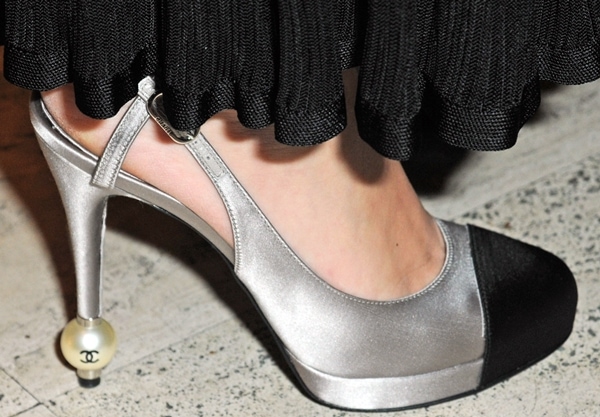 Blake Lively's Chanel satin pumps with logo engraved pearl heel
While on the topic of Chanel, have a look at these Chanel heels that Lily Collins wore two years ago paired with an angelic-looking dress from the same brand: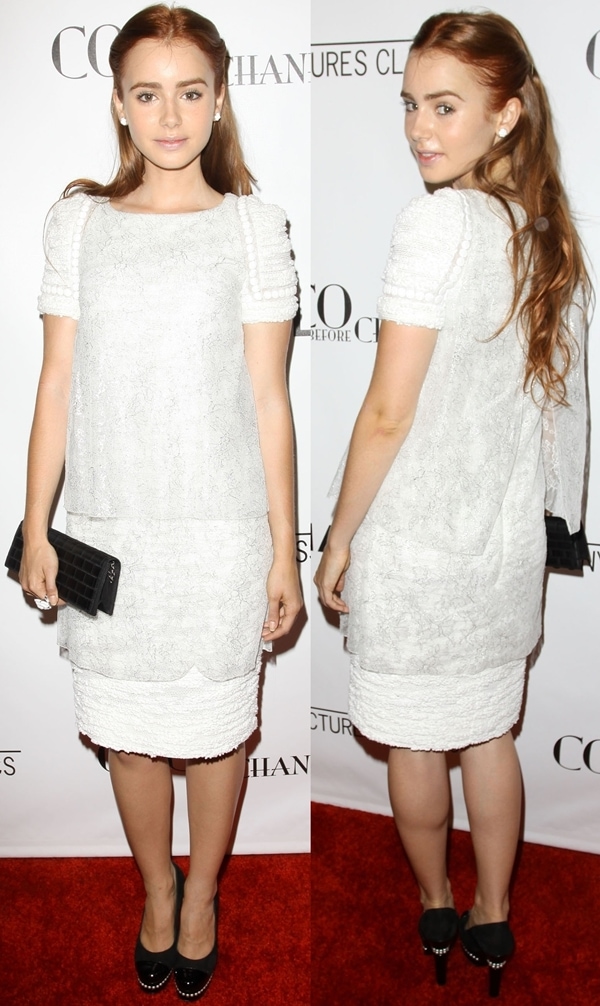 Lily Collins at the Los Angeles premiere of 'Coco Before Chanel' held at the Pacific design center in Los Angeles on September 9, 2009
Lily Collins shows off her feet in embellished Chanel shoes
Credit: WENN / FayesVision