Having a baby? Congratulations!
I'm sure there is already a ton of stuff on your to-buy list. One item every chic parent should have is of course a stylish diaper bag!
Consider your personal style and lifestyle when selecting a diaper bag
Here are a few things to consider when choosing the perfect diaper bag:
1. Cleanliness
It should be easy to clean — for all those wonderful little "accidents."
2. Space
You need space, lots of it. Store everything your bundle of joy might need when leaving your home — extra pair of jumpers, diapers, bottles, toys, etc.
3. Pockets and Extras
Look for pockets and extras — lots of them, too! Organize your baby bag, and make sure you can find what you need in a jiffy with handy interior and exterior pockets.
All of our recommendations from Shopbop feature a matching changing pad as well: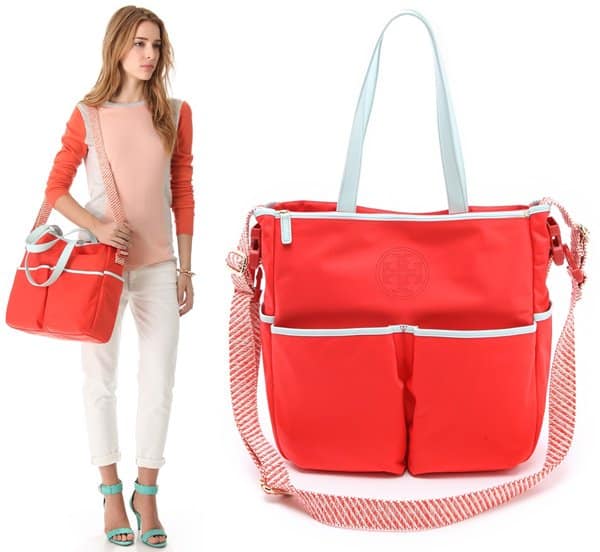 Tory Burch Stacked T Billy Baby Bag in Poppy Red, $375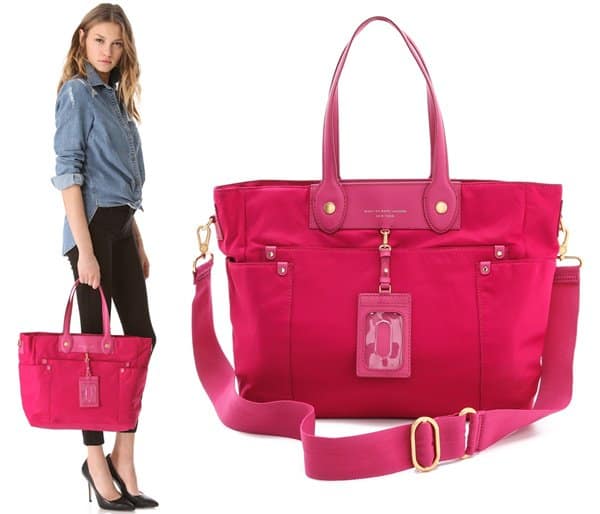 Marc by Marc Jacobs Preppy Nylon Eliz-a-Baby Bag in Fuchsia, $348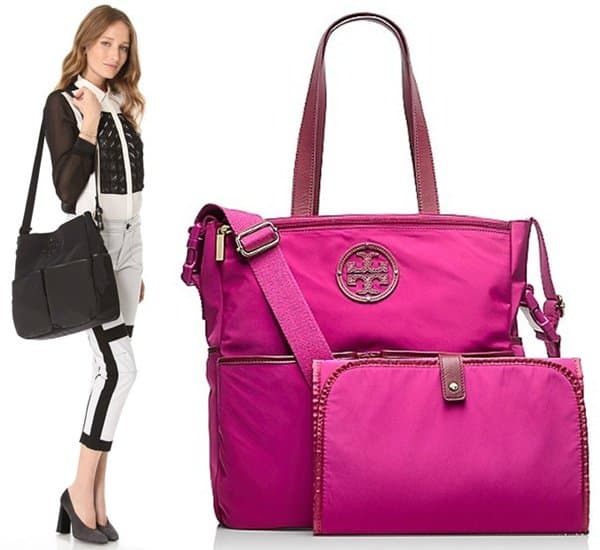 Tory Burch Stacked Logo Billy Baby Bag in Fuchsia, $375
Black may not be your color of choice for your little angel, but it can help lessen the awkwardness your man feels when it's his turn to carry the diaper bag.
Marc by Marc Jacobs Pretty Nylon Eliz-a-Baby Bag in Black, $298
If I were popping out a baby soon, this Rebecca Minkoff would be my first choice. I love its structured, masculine design.
You can also use it as a weekender or a work bag when your little one is past the diaper stage. Don't you just love the name of this bag?
Rebecca Minkoff Knocked Up Baby Bag, $395