Chloe Sevigny was at HBO's "Big Love" Season 5 Party last Wednesday. Miss Chloe has always been the fashion non-conformist so this full-on paisley printed, peekaboo cutout, halter and tulip skirt dress she wore to the event was very much expected of her: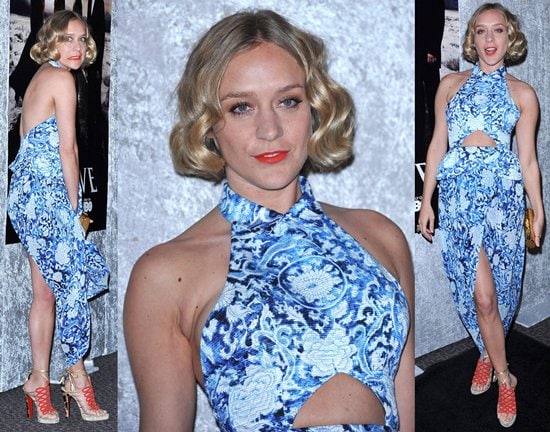 Chloe Sevigny arrives at HBO's "Big Love" Season 5 Party at Directors Guild of America in Los Angeles on January 12, 2011
Chloe Sevigny's eccentric side showed in what she paired with her modern Rodarte Spring 2011 dress: an odd combination of an old-fashioned finger wave hairdo, a quirky Lucifer Vir Honestus gold and diamond frog ring and an ornate Judith Leiber gold clutch.
Still somehow, those seemingly unrelated pieces look together on Chloe Sevigny, and she rounded things up by matching her red lips to her red-strapped Christian Louboutin Salsbourg Sandals: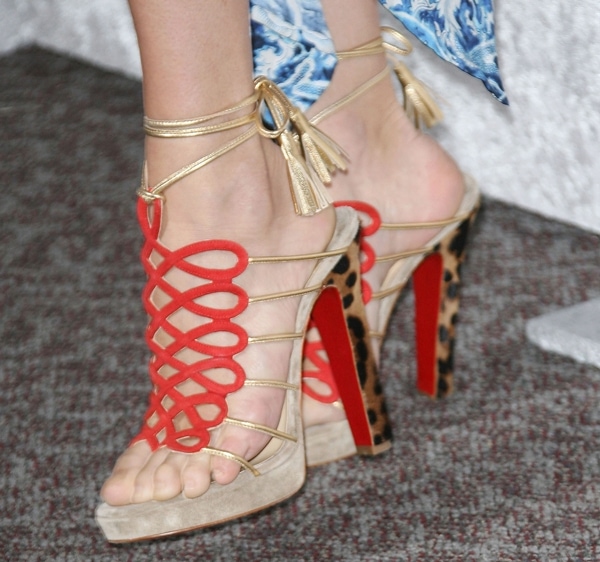 Chloe Sevigny shows off her feet in Salsbourg sandals
Close-up of Chloe Sevigny's Christian Louboutin Salsbourg sandals

Christian Louboutin has always been celebrities' go-to designer for red carpet events, but trust Chloe Sevigny to pick out one of the most standout shoe designs from Christian Louboutin. Nevermind that the red color doesn't go with anything and the leopard print heel absolutely clashes with everything, Chloe Sevigny WILL wear these sandals and rock the hell out of 'em.
I've always been a fan of Chloe Sevigny's individual style (even if I can't pull off half of the things she wears), so this outfit is a YAY for me.
What about you, would you categorize Chloe Sevigny's look at HBO's "Big Love" Season 5 Party a YAY or a NAY?
Last month she donned a Louis Vuitton Pre-Fall 2010 double-breasted coat with LV patent peep-toe booties and an LV shoulder bag. How do you like this look compared to the one above?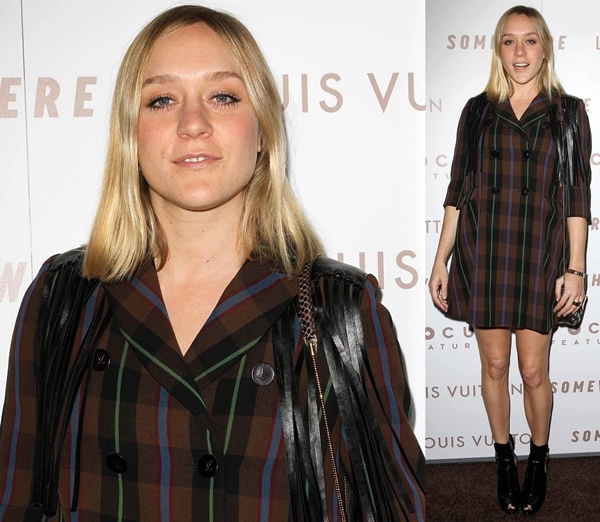 Chloe Sevigny attends the 'Somewhere' Los Angeles Premiere at ArcLight Cinemas on December 7, 2010, in Hollywood, California
Chloe Sevigny wearing LV patent peep-toe booties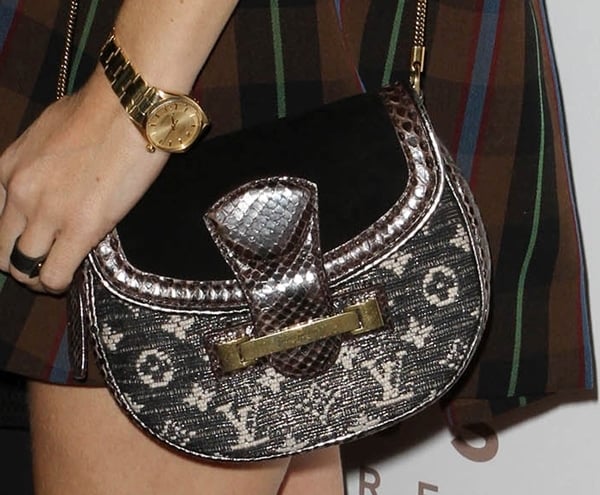 Chloe Sevigny toting an LV shoulder bag
Credit: WENN / FayesVision