Who better to feature as the fourth of July draws near than the actor who played the patriotic Captain America? Fitting, right?
Luckily for us, Chris Evans is very visible as he films his new movie 'Captain America 2' (are you, ladies, excited about this?). Just yesterday, he was spotted looking too cute in an ensemble that isn't very different from the off-duty Captain America we see on the big screen.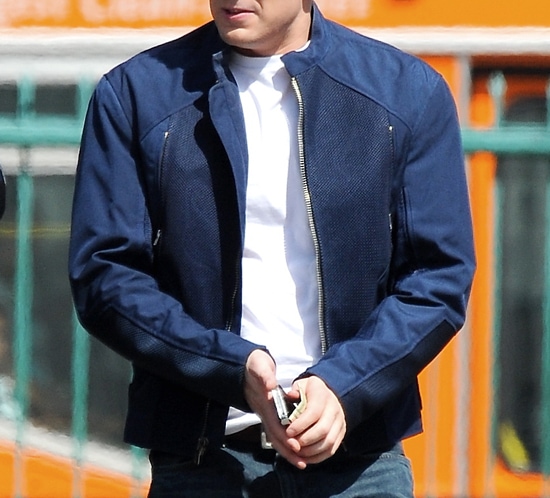 Chris Evans arriving on the set of 'Captain America 2' in downtown Los Angeles, California, on July 2, 2013
Chris had on a sleek navy jacket that he wore with a simple white tee and a pair of jeans. The actor was squinting against the harsh rays of the summer sun, but he still looked dashing.
The jacket accentuated his broad shoulders and gave him an appeal that cemented all our superhero ideals about him.
You can get your guy a similar jacket. Here are some options:
1. Paul Smith Paneled Bomber Jacket, $413.75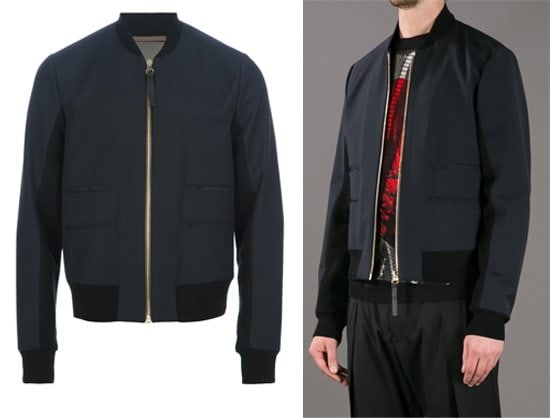 2. Neil Barrett Leather Bomber Jacket, $1,187.43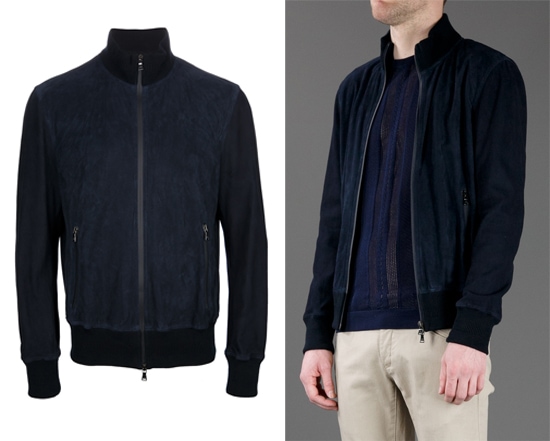 3. Rick Owens Turbo Fly Bomber, $1,819
4. Dolce & Gabbana Lambskin Jacket, $1,536.66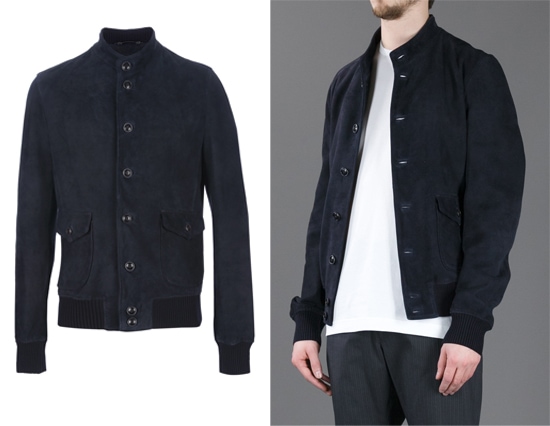 Tell your guy to wear any of these jackets with faded denim pants and a white shirt, too, for a Chris Evans–inspired ensemble.
Credit: Cousart/JFXimages/WENN