Stop it, you guys! Chrissy Teigen and her husband John Legend are back at it again with their #relationshipgoals antics.
Chrissy was spotted seated with John at the courtside of the Los Angeles Lakers vs. Cleveland Cavaliers game in Los Angeles, which easily made the two the target of the infamous kiss cam.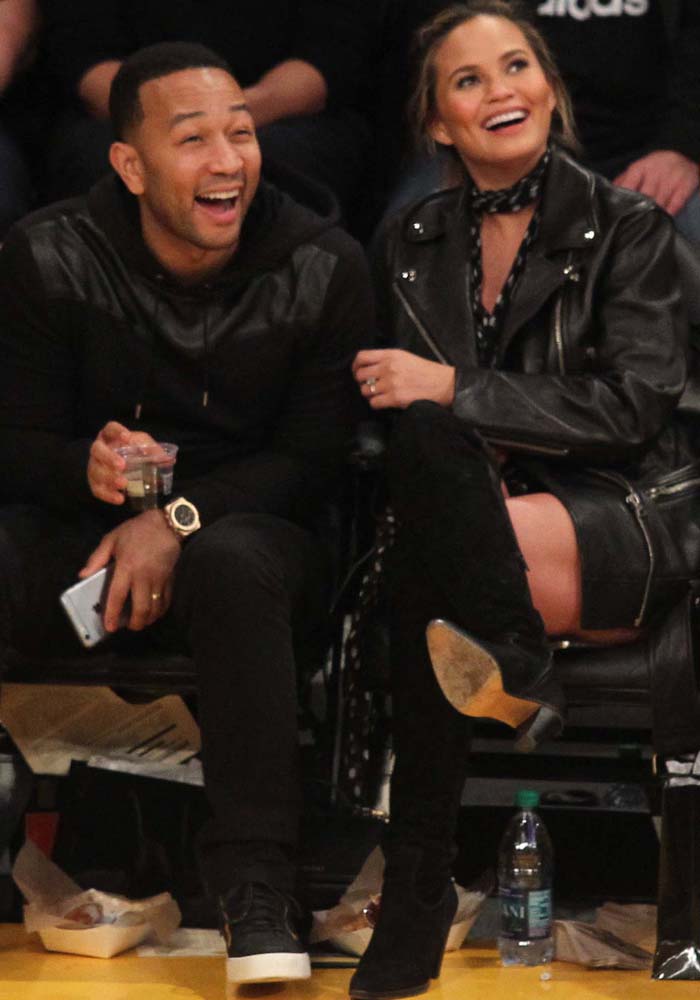 We've never seen anyone rock maternity wear like Chrissy Teigen does. The model wore a black dress beneath her favorite Acne leather jacket. Chrissy paired her courtside look with a scarf and her old Chloé suede and textured leather over-the-knee boots.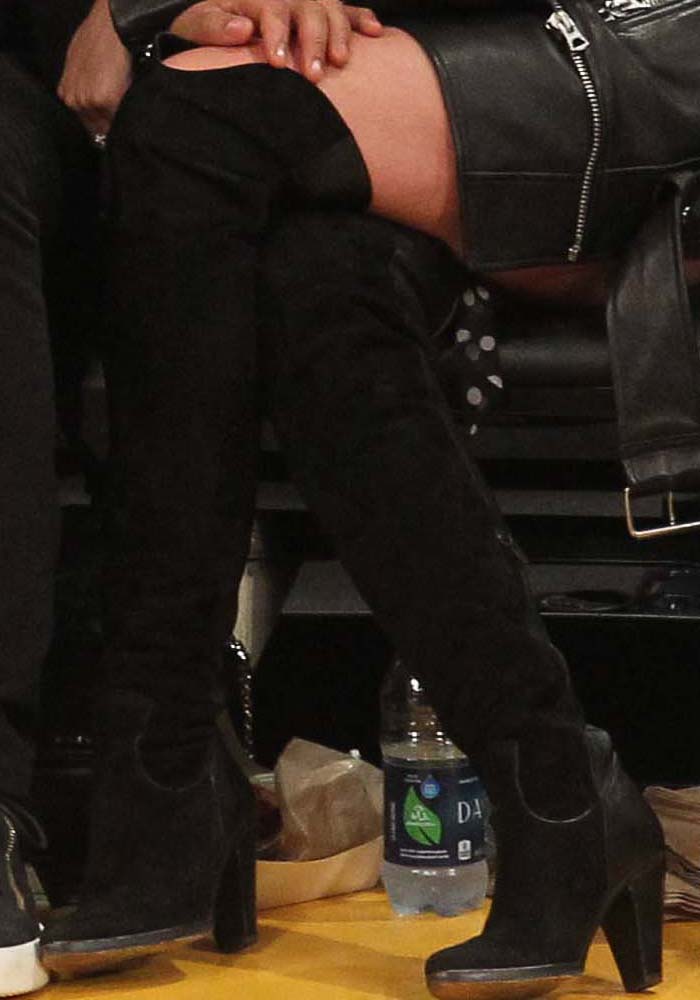 Can't keep his hands to himself: John Legend can't get his hands off Chrissy Teigen's Chloé over-the-knee boots-clad leg
The adorable couple gamely smooched for the kiss cam once it panned to them. Serious #relationshipgoals right there, folks.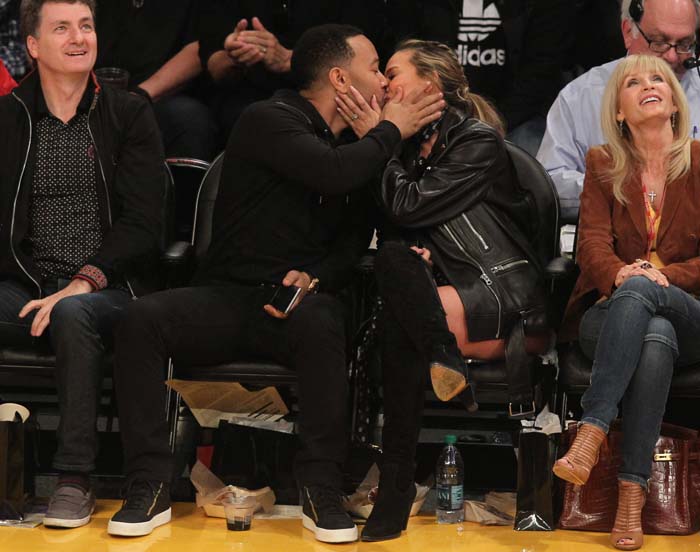 Chrissy Teigen and husband John Legend at the Los Angeles Lakers game against the Cleveland Cavaliers in Los Angeles on March 10, 2016
Chrissy also took a courtside snap of her husband beside the Los Angeles Lakers team, captioning it with "Coach Legend." Let's just say we'd rather see John crooning away behind a piano.
Chrissy's Chloé two-toned over-the-knee boots made waves back in 2014, and we were lucky enough to find the last online retailer to carry them.
Grab a pair of these gorgeous boots at The Outnet.
Chloé Suede and Textured-Leather Over-the-Knee Boots, $643.90 (original: $1,370) at The Outnet
Credit: Chrissy Teigen's Twitter / WENN