Chrissy Teigen had always come off as being too aggressive and unapologetic for her own good, but we've actually come to like her no-holds-barred personality. The supermodel tried to upload a topless photo of herself from a W Magazine segment which Instagram decidedly took down, prompting Chrissy to upload four different versions to no avail. Chrissy then threw in the towel, but not before uploading a cheeky (breast-y?) photo of her lady parts strategically covered, showing off her newly-styled hair as well.
Perhaps feeling satisfied with the comedic ruckus she created on social media, she decided to step out to do her groceries. And yes, she even announced on her Instagram that she got all glammed up for the supermarket.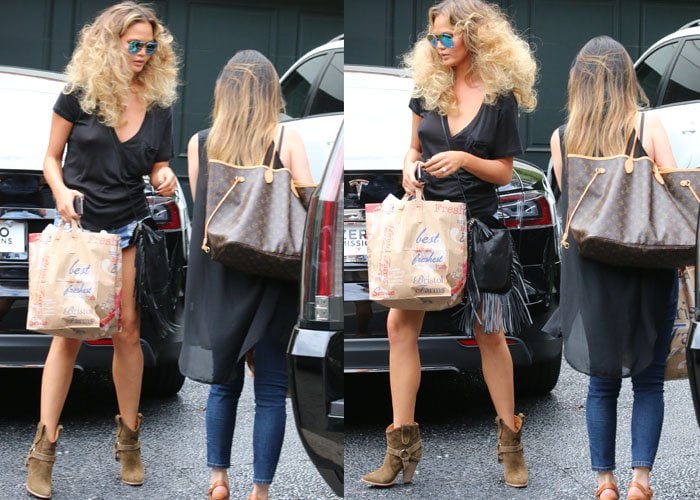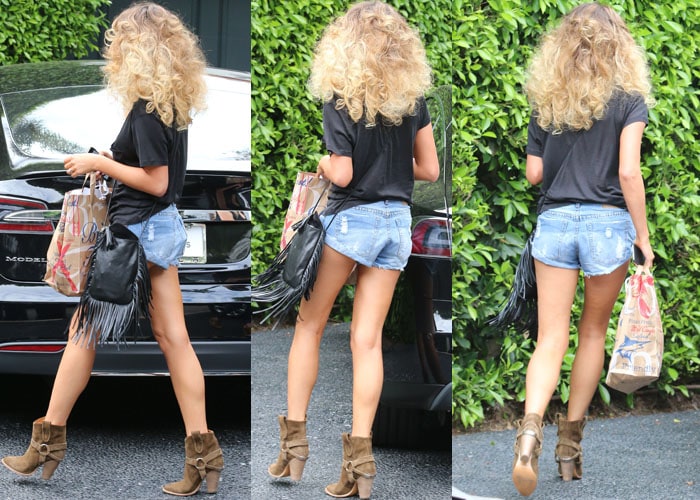 This feisty woman and wife to John Legend stepped out in a low-cut black tee and denim shorts by One Teaspoon, sunglasses by Victoria Beckham, a Saint Laurent fringed bag. Chrissy added a bit of a Western flair to her look by slipping into the Isabel Marant Rawson Harness Boots.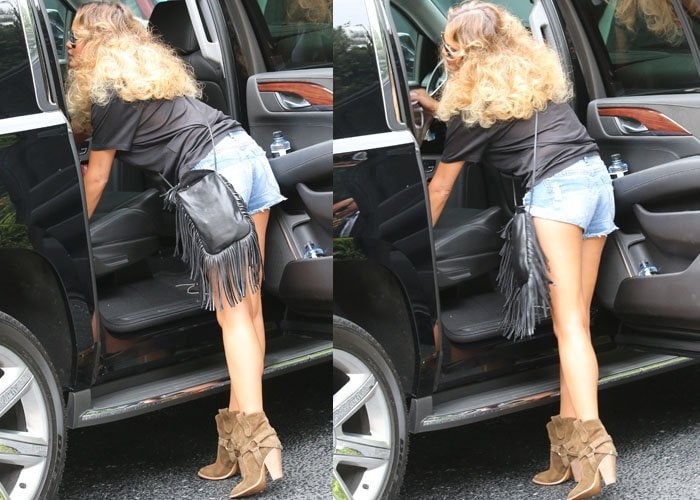 Chrissy Teigen arrives home in Beverly Hills with a new hairstyle and carrying a small bag of groceries from Bristol Farms on June 30, 2015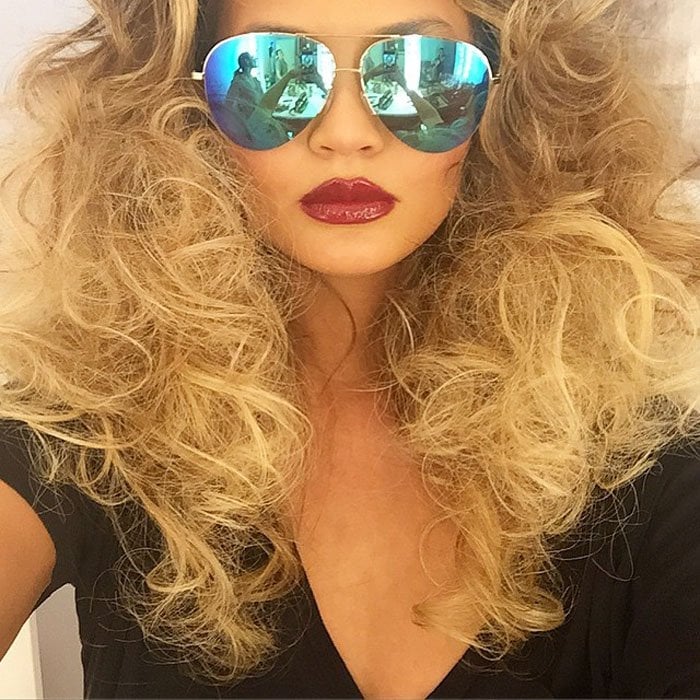 Chrissy Teigen uploaded an photo of herself with her new hairstyle, announcing that she got glammed up to go to the grocery
the nipple has been temporarily silenced but she will be back, oh yes, she will be back

— christine teigen (@chrissyteigen) June 29, 2015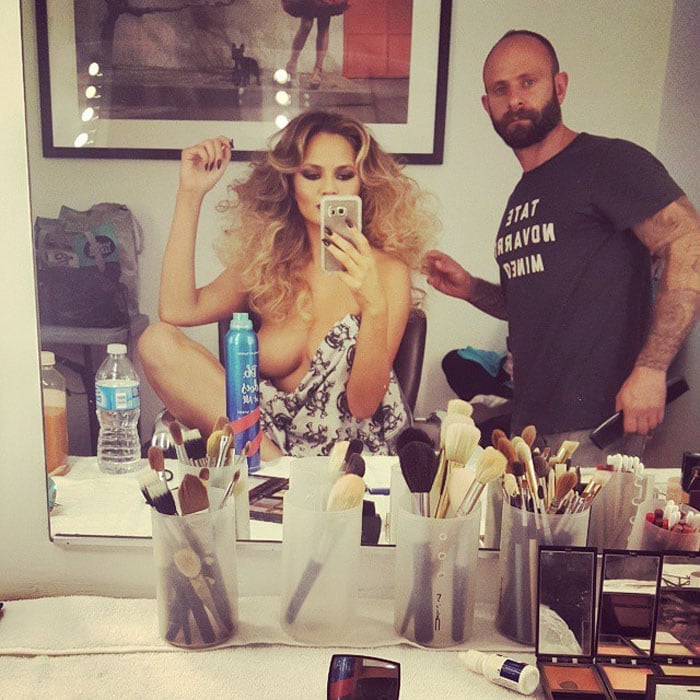 Revenge is sweet: Chrissy uploads a similar photo of her W Magazine one, making sure to Instagram-approved her lady parts
Chrissy's mother uploaded a version of the W Magazine photo by putting an emoticon over her daughter's exposed parts
To add instant flair to an otherwise plain shorts-and-tee look, head on over to Barneys New York for this gorgeous suede pair.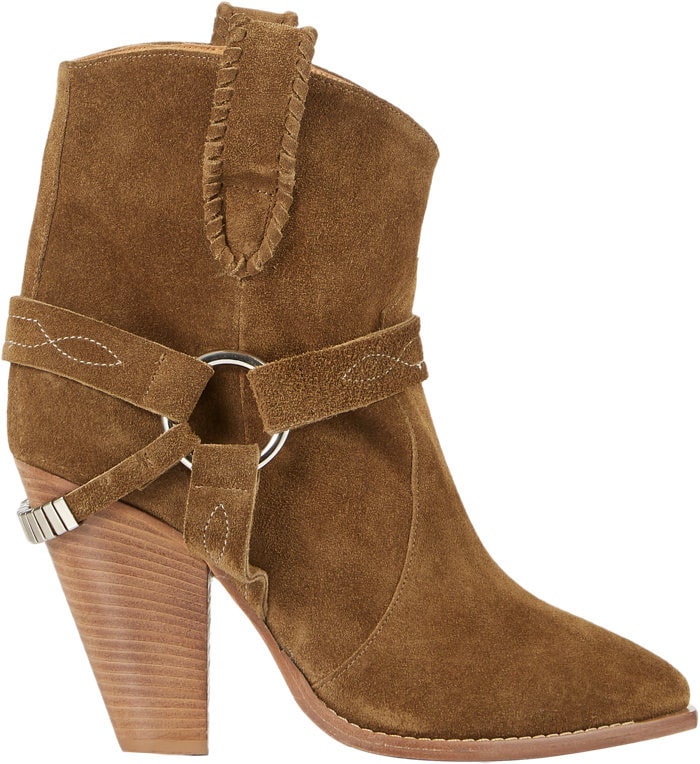 Isabel Marant Étoile Rawson Harness Boots, $890
Credit: Chrissy Teigen's Instagram and Twitter / Vilailuck Teigen's Instagram / WENN