It hasn't been that long since the music-modeling power tandem John Legend and Chrissy Teigen unveiled their gorgeous one-bedroom New York apartment to the public, only to have it listed up for sale just a few months later at the whopping price of $4.5M.
Contrary to the typical Hollywood ending to fairytale weddings, the two are not selling their place because they are headed for divorce, but is rather the opposite of it – the lovebirds are looking to expand their home to one with more bedrooms to support their dream to have many, many leggy and musically-inclined children.
When we say many, we mean Chrissy plans to have three or four of their own before adopting "a few" more. Do you hear that? That's the sound of her maternal instincts going into overdrive. We sure hope John Legend is ready for this one.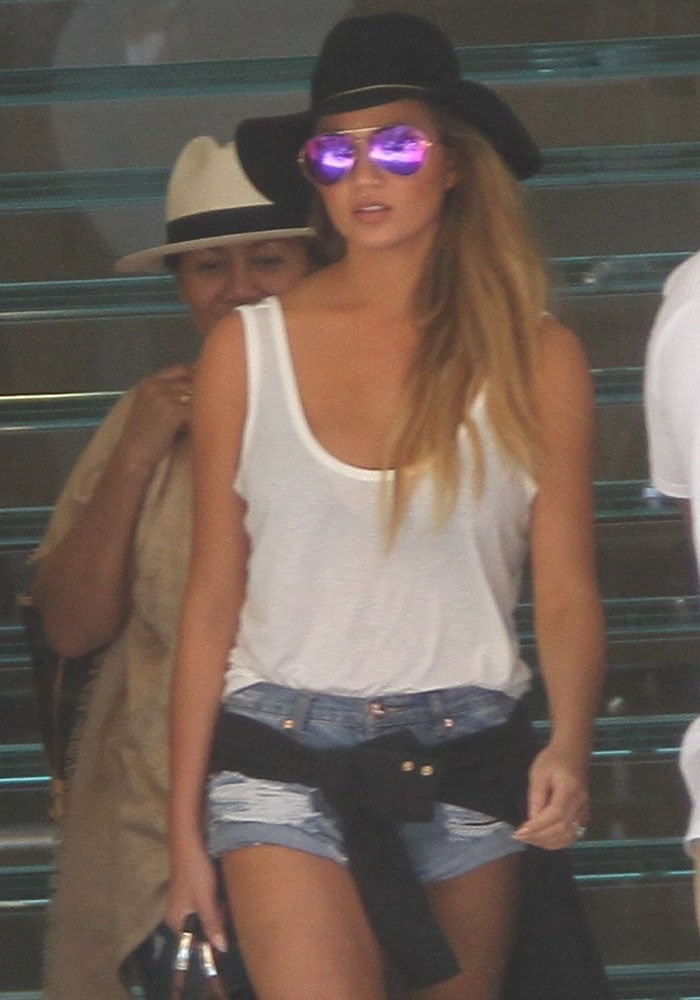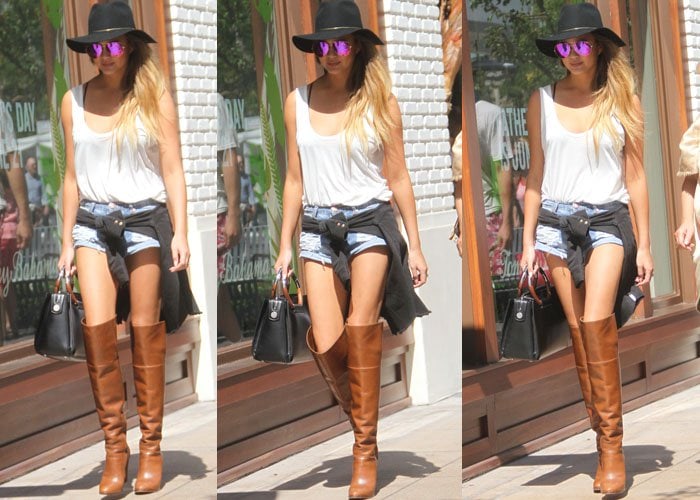 Chrissy was spotted going on a date with her adorable Thai mother, Vilailuck Teigen, who did not hesitate to flash a big smile to the cameras. The two were reportedly at The Grove to enjoy a little bit of mother-daughter retail time. We reckon that with an apartment listed for $4.5M, we'd buy our moms anything their blessed hearts desired as well.
The 29-year-old wore denim cutoffs with a plain white tank top, and wrapped a black cardigan around her waist. The swimsuit model finished her chic afternoon stroll look with mirrored oversized sunglasses, a floppy black hat, a black clutch, and her favorite over-the-knee 3.1 Phillip Lim Ora Boots.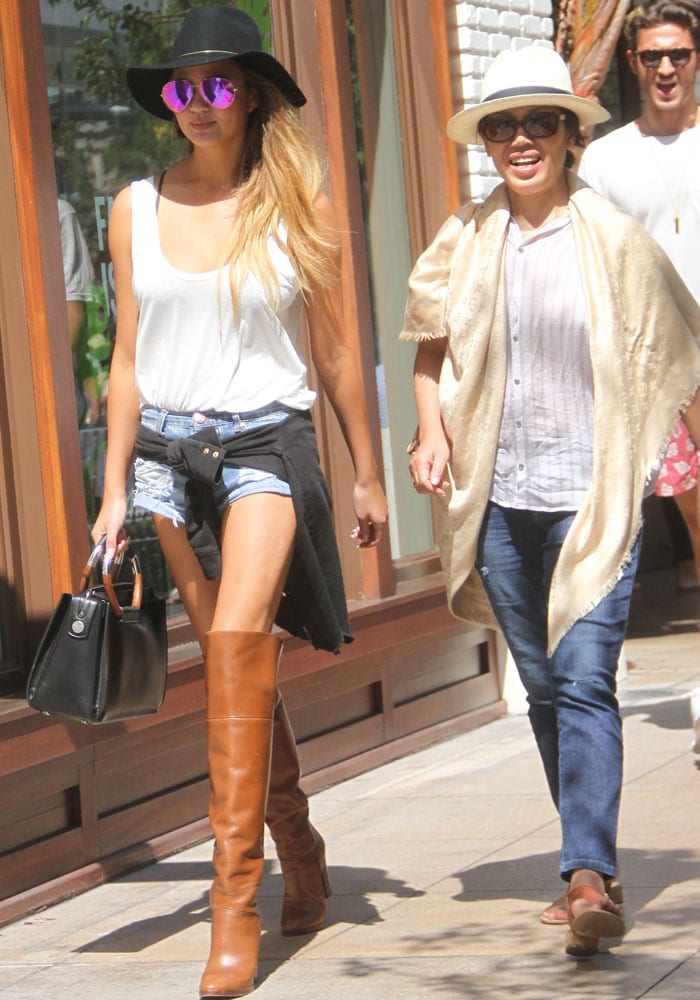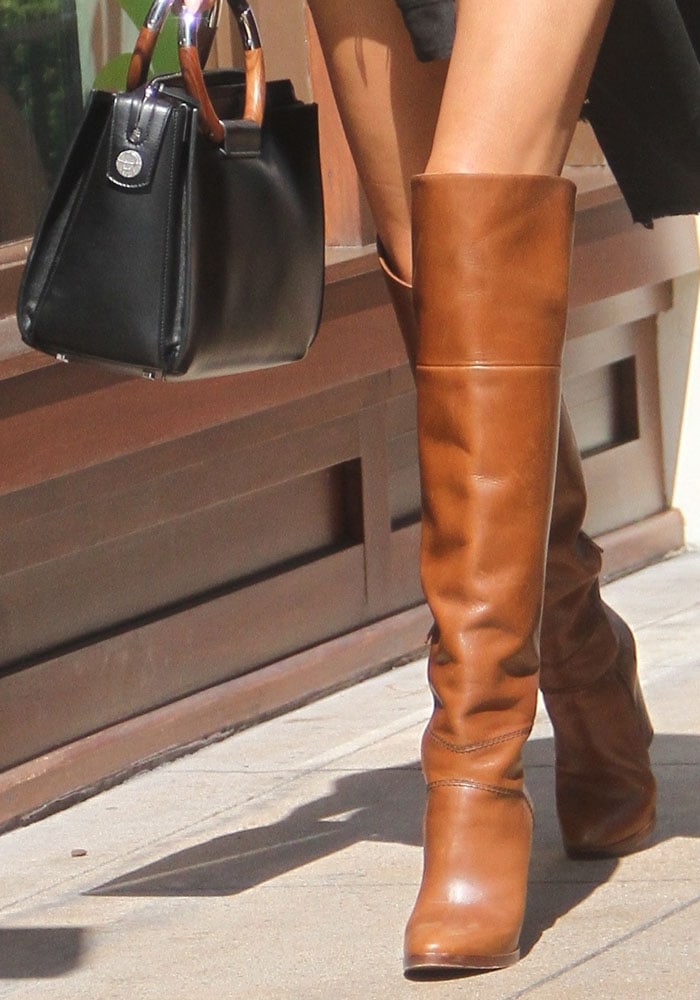 Chrissy Teigen takes her mother shopping at The Grove in Hollywood on June 21, 2015
Chrissy Teigen spends time with her mom, uploading a hilarious photo of her mother with the caption, "Mom is bored with me" on June 21, 2015
Chrissy Teigen and husband John Legend gives the public a look into their chic and rustic New York apartment, which they recently listed for a whopping $4.5M
The boots have been long gone by now but fret not, the design is still available in black (in very limited stocks, may we add) and in two different but equally chic styles. Check them out at Shopbop:
3.1 Phillip Lim Ora Closed Toe Boots, $975
3.1 Phillip Lim Ora Open Toed Boots in Black, $950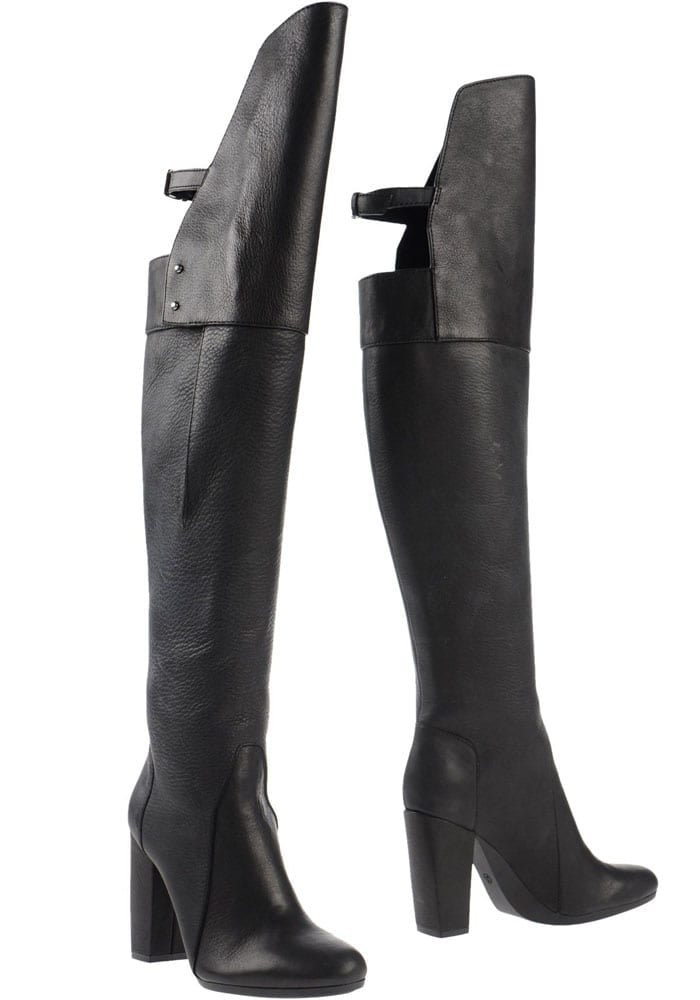 3.1 Phillip Lim Ora Over-the-Knee Boot, $975
Credit: Chrissy Teigen Instagram / WENN