It's quite common for more affordable brands to copy high end designers like Christian Louboutin and Jimmy Choo, but it's not often we see it happen this quickly and with this kind of precision.
The Christian Louboutin Carlota platform pumps come in black and pink. We've previously featured rapper Lore'l wearing the black version. You can find both of them at Neiman Marcus: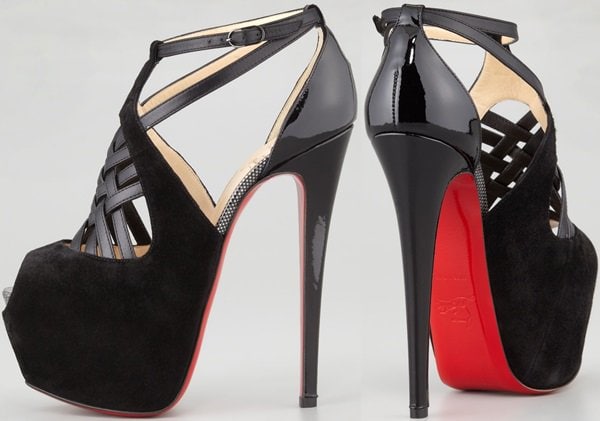 Christian Louboutin Carlota in Black and Pink, $1295
Normally the copycat brand will try to hide the fact that they're simply copying a known designer. However, with a few minor exceptions, Bebe seems to have done their best to copy the original as best as they could. You can check it out the knockoff version in more detail at the official Bebe homepage:
Bebe Cecily in Black and Pink, $129 at Bebe Shoes
Now check them out side-by-side:
Which version do you prefer?