Our Christian Louboutin fix for the day comes courtesy of 'Meteorita', a newly arrived CL style for Spring/Summer 2012:
Christian Louboutin 'Meteorita' Metallic Leather and Snake-Print Leather Platform Sandals, $1,895.00
Can you think of anything else BUT spring and summer while looking at these shoes? If you ask me, I can practically see the sun shining and the waves crashing!
It's all because of that egg yolk yellow color on the straps and the 5″ stiletto heel but even without it, the entire sandal just screams FUN in the SUN.
Just check out this other version of the 'Meteorita' — it doesn't have the yellow color and uses gold, green, blue and pink instead, but its spring and summer-ness is at maximum levels all the same:
Christian Louboutin Meteorita Metallic Leather Sandals, $1,795.00
Lookin' at the 'Meteorita' makes me dream about just laying in the sand while sippin' on a margarita. You can buy them at Saks Fifth Avenue and at Net-A-Porter.
Carmen Electra wore these sandals to celebrate her birthday in Las Vegas. She styled them with a sequined dress from Single Dress by Galina Sobolev, a variety of jewelry from Isharya, and a 'Loubi Croissant' satin clutch from Christian Louboutin.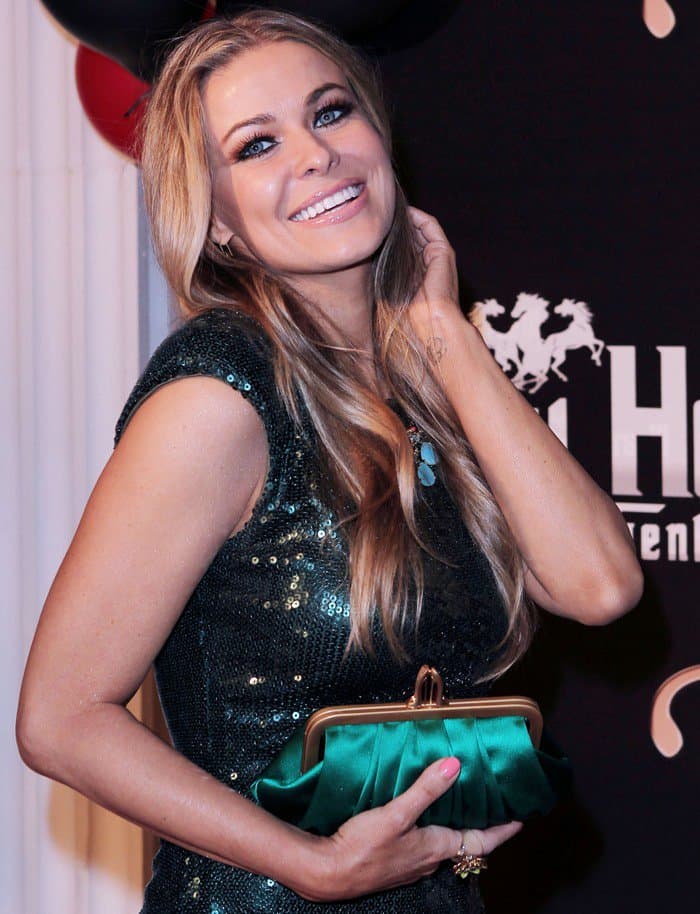 Carmen Electra celebrates her birthday at Crazy Horse III and Posh Boutique Nightclub in Las Vegas on May 2, 2012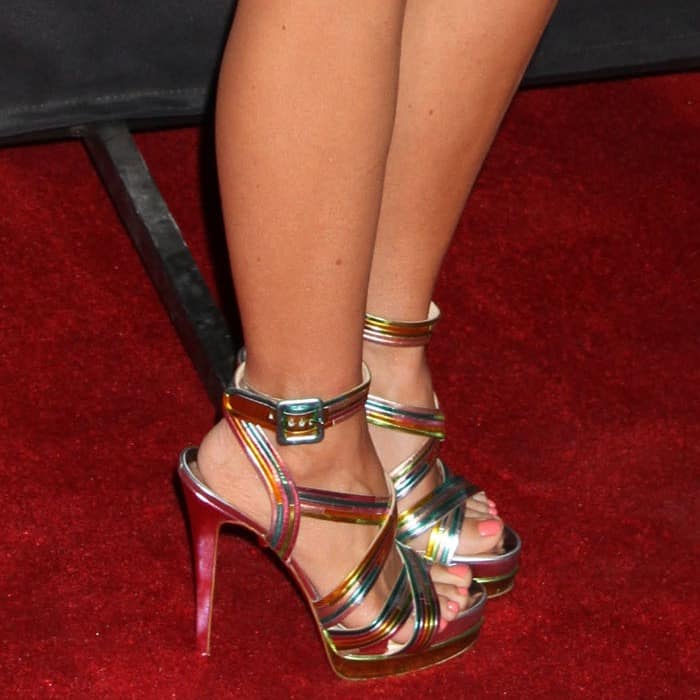 Carmen Electra celebrates her birthday in Christian Louboutin 'Meteorita' sandals
Credit: Judy Eddy/WENN/DJDM