Christina Milian is not one to shy away from the public, given her on-off relationship with Li'l Wayne and the fact that her life is being documented on her show "Christina Milian Turned Up" on E!, so she certainly won't shy away from speaking up about her daughter, Violet.
It all started when she brought her adorable daughter with her to the World AIDS Day Benefit presented by UnAIDS in Los Angeles.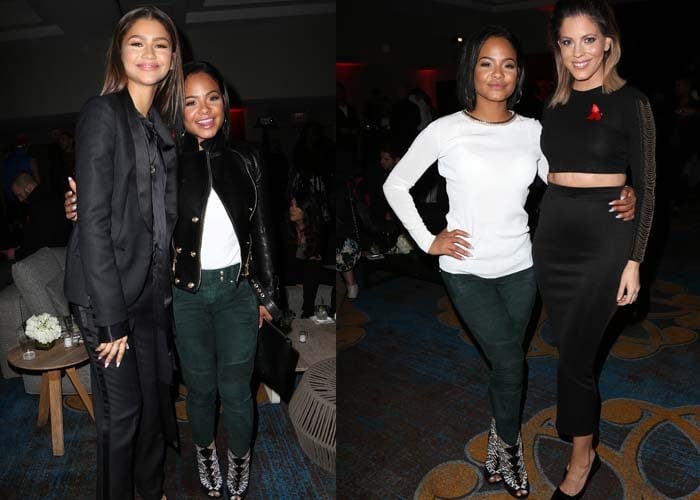 The Do It singer wore a leather jacket over a long sleeved shirt and green jeans. Christina finished off her look with the beaded peep toe heels from the recent Balmain x H&M collection.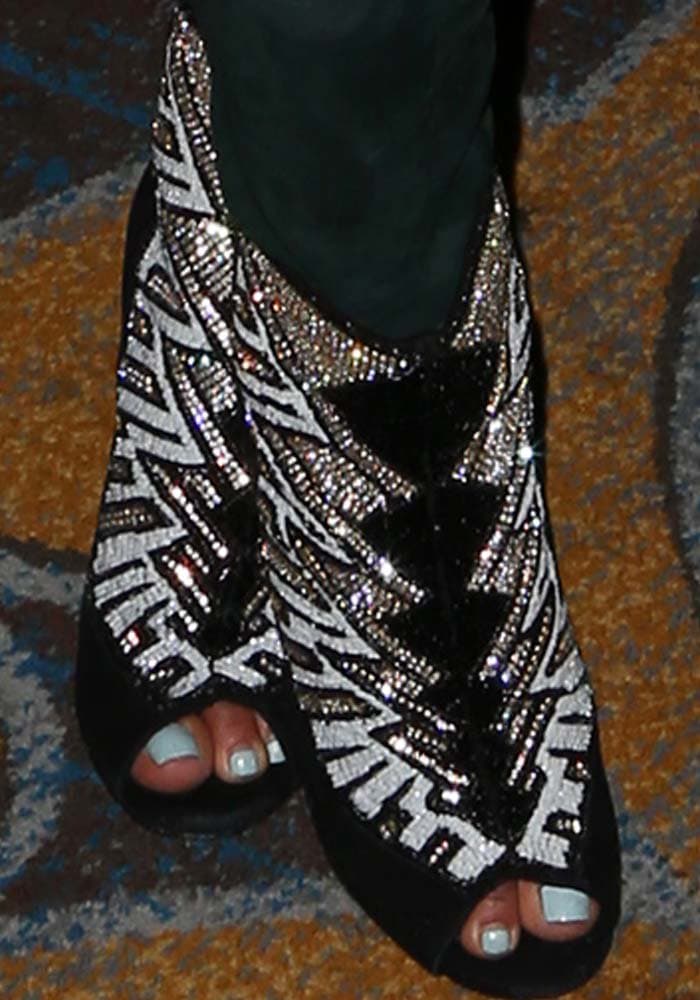 The issue started when people saw that Christina's daughter, Violet, had her hair in cornrows, saying that it was too much hair for a baby. This prompted Christina to speak out about Violet's hair and the fact that her little daughter loves it through an Instagram post.
Christina Milian at the inaugural World AIDS Day Benefit presented by UnAIDS in Los Angeles on December 1, 2015
Christina also met Zendaya, whom she gave a shoutout to for basically being awesome.
Christina Milian shuts down haters and gives a shoutout to Zendaya for being an active voice in AIDS awareness
Though we didn't see much of this shoe during the actual campaign launch, we are happy to announce that it is available online. Grab it at H&M.
Balmain x H&M Beaded Suede Pumps, $349
Credit: FayesVision / WENN