When someone mentions Ciara, what immediately comes to mind is a beautiful, leggy lady who churns out pop dance beats and creates monstrous sexy-yet-powerful choreography to go along with them. Not once did we ever think that Ciara's music could be summed up in one word: eerie.
The pop star has just released her eeriest single to date called "Paint It, Black", which is a cover of the original song by the Rolling Stones, and was spotted throwing herself a celebratory trip to London.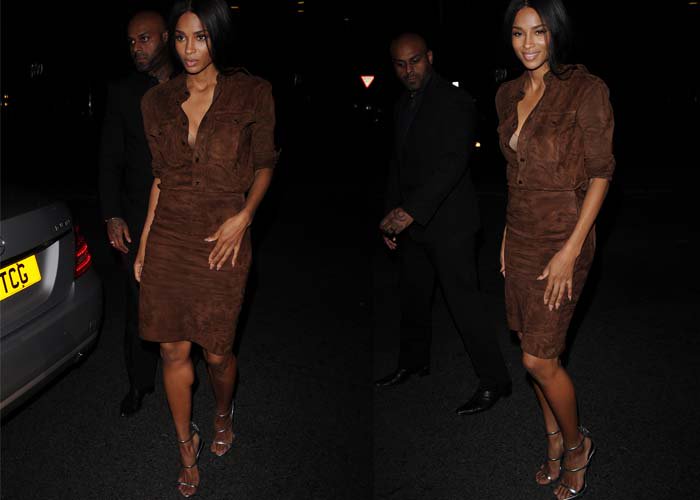 Ciara's latest song deviates from her usual flair, but it's surprisingly really good – no wonder the girl flew out to London to treat herself.
The 29-year-old was spotted on a night out in London's newest place, Sexy Fish, in a Ralph Lauren top and skirt. Ciara wore a pair of Giuseppe Zanotti heels to complete her celebratory look.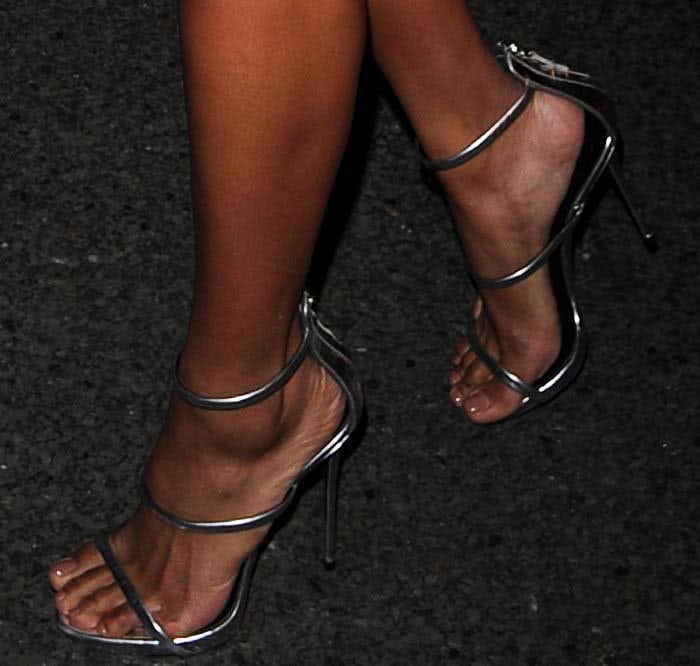 Of course, despite being on a trip, Ciara didn't forget to let her anticipating fans know that her single was about to drop.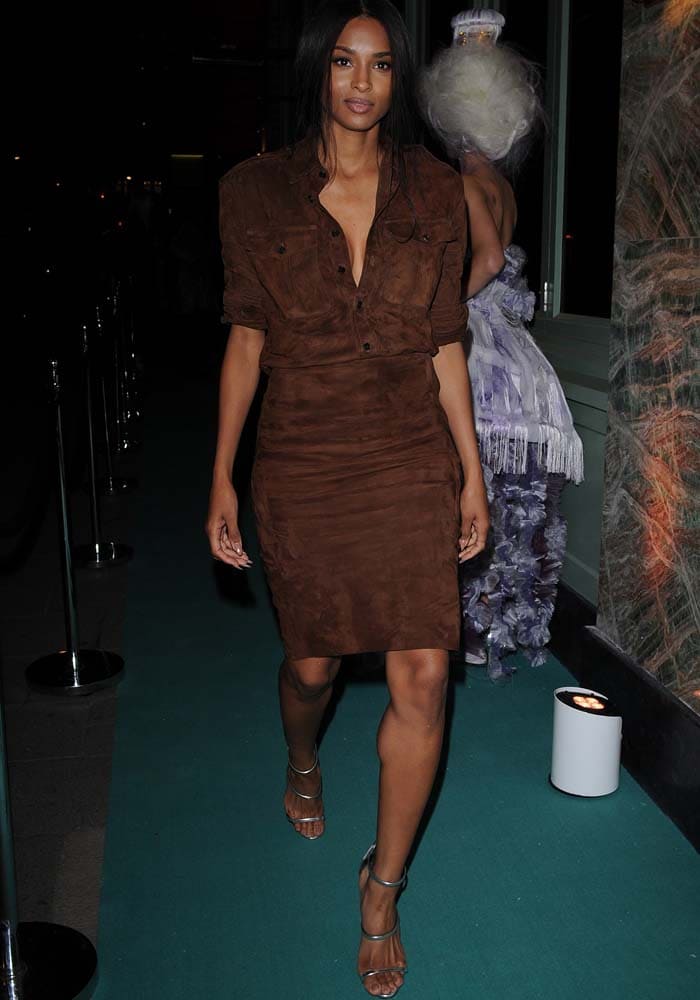 Ciara arriving at Sexy Fish launch in Mayfair, London on October 9, 2015
Listen to the song here:
Ciara debuts her latest single "Paint It, Black", which is an eerier rendition of the original Rolling Stones song
To get Ciara's London heels, check out the different versions available at Amazon, Neiman Marcus, Saks, and Shopbop.
Giuseppe Zanotti Metallic Three-Strap Evening Sandal in Shooting Argento, $845 at Amazon, Neiman Marcus, Saks, and Shopbop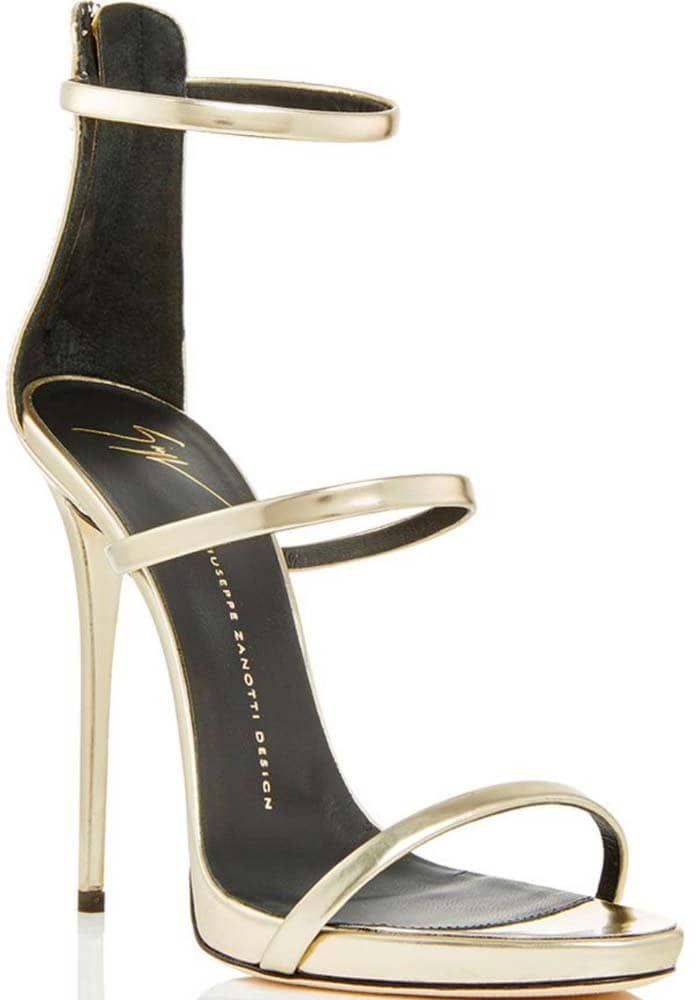 Giuseppe Zanotti Metallic Three-Strap Evening Sandal in Platinum, $845 at Amazon, Neiman Marcus, Saks, and Shopbop
Giuseppe Zanotti Metallic Three-Strap Evening Sandal in Oro, $845 at Amazon, Neiman Marcus, Saks, and Shopbop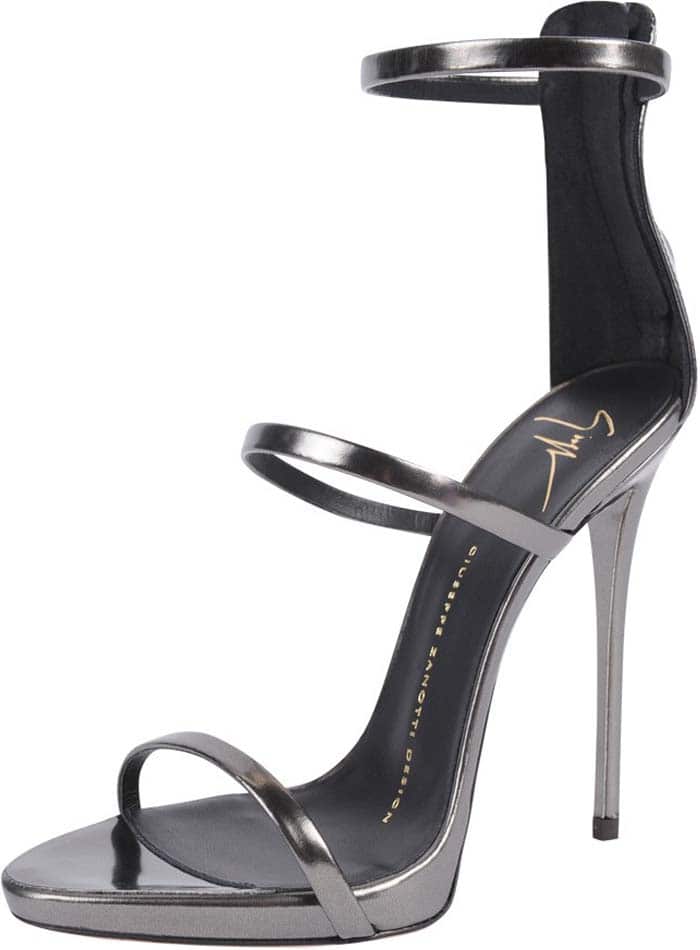 Giuseppe Zanotti Metallic Three-Strap Evening Sandal in Anthracite, $845 at Amazon, Neiman Marcus, Saks, and Shopbop
Credit: WENN