Are you the type who goes for funky footwear? Do you get turned on by weird looking shoes? Then maybe you'll enjoy this new one from United Nude – meet the Crazy Lacy. Basically, the Crazy Lacy is what it says it is – a bootie that's covered with shoelaces all over!
United Nude Crazy Lacy Booties, $449.95 at Amazon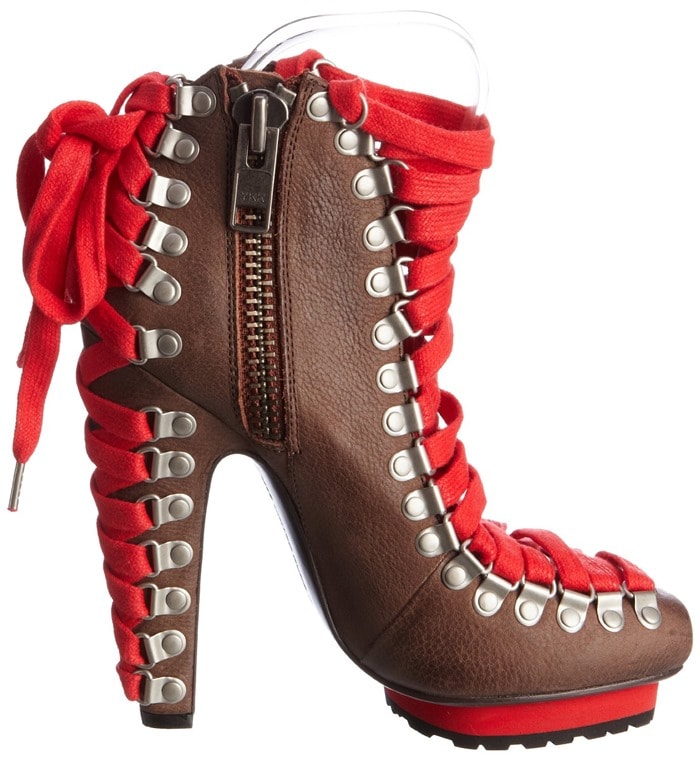 It is a little over-the-top, isn't it? Though you could say the name definitely fits the bill. Of course, leave it to United Nude to put a whole new meaning to the words "sporty bootie".
The shoes come with 5-inch heels and platforms that are only 0.5-inch thick so it will be a tad steep to walk in. If you think rocking a pair is a good idea, just head over to Amazon and make a purchase!
In case you're interested, there is also a more catchy yellow-blue-coral version available.
Yellow-Blue-Coral Crazy Lacy Booties, $449.95 at Amazon