Know that feeling when you're looking at a pair of your Jimmy Choos, Louboutins, or Casadeis and think that they're somehow not luxurious or expensive-looking enough?
Yeah, us neither. But if you ever do find yourself in the enviable position of having that first-world problem, Crystal Heels is the solution that's just waiting for you.
Beverly Hills-based Crystal Heels is in the business of taking your designer shoes and covering them in sparkling crystals, thus converting them into "crystal heels."
Sharon Osbourne showing off her shoes to the cameras at the 69th Annual Golden Globe Awards held at The Beverly Hilton hotel in Los Angeles, California on January 15, 2012
The first celebrity to wear a pair was Sharon Osbourne at this year's Golden Globe Awards. She wore a crystallized fuchsia pink pair of Yves Saint Laurent "Palais" pumps: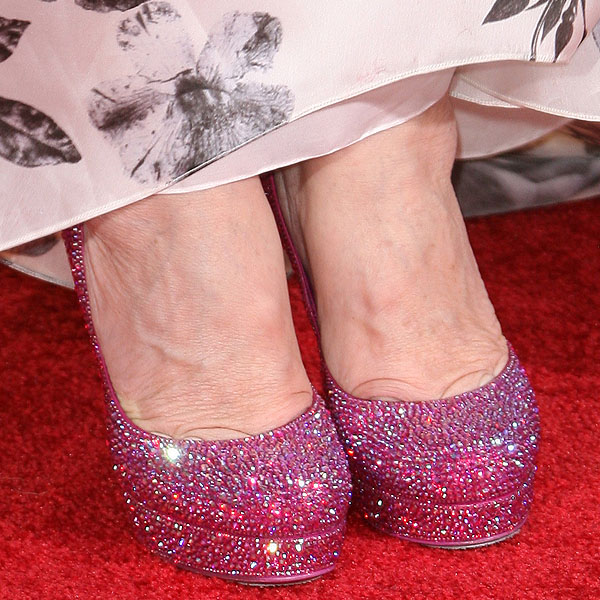 Sharon Osbourne's crystallized fuchsia pink shoes
Crystal Heels might not have original shoes, but they do only use Swarovski or Preciosa crystals for their designs. You can also see that they don't just sprinkle the crystals all over — on Sharon Osbourne's shoes, for example, the clear stones are interspersed with blue and pink ones, giving more depth to the sparkle. Smaller crystals are also used to outline the edges.
You'll appreciate Crystal Heels' designs more once you see the before "un-strassed" and the after "strassed" shoe pictures below. They also do custom orders, such as crystallizing the heels only on those YSL "Tribtoos" and putting a Hello Kitty design on Christian Louboutin Daffodiles.
We don't see why they wouldn't take non-designer shoes (like in the case of the client who sent in those leopard-print Supra sneakers), but considering that they charge anywhere between $295 and $1,700 for each "strassing" process, you'd think twice about which pair of your shoes really deserves to be crystallized!
Interested to see how they can transform your shoes into stunners?
Un-strassed: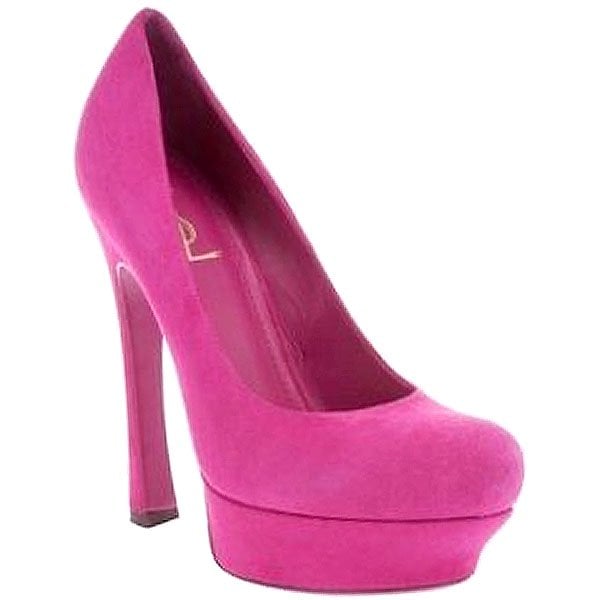 Yves Saint Laurent "Palais" Pumps
Strassed:
Crystal Heels YSL Pink "Palais" Pumps, $3,245
Un-strassed:
Pierre Hardy Colorblock Suede Wedges
Strassed:
Crystal Heels Pierre Hardy "Rainbow-Tini" Limited Edition Crystal Shoes, $3,590
Un-strassed: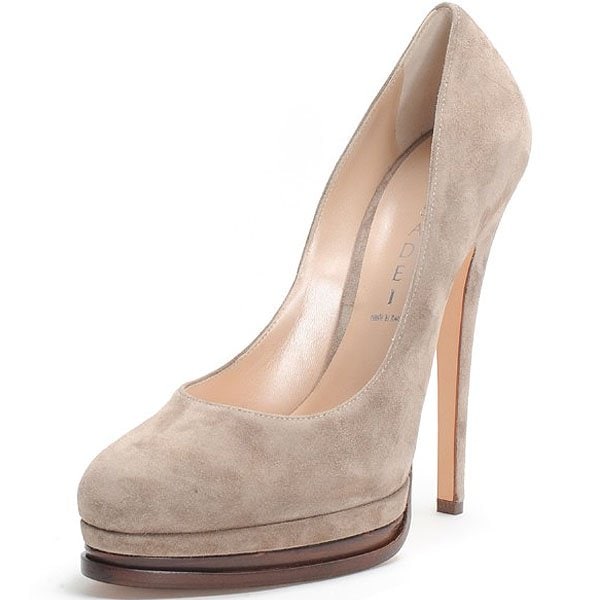 Casadei Suede Platform Pumps
Strassed:
Crystal Heels Casadei "Volcano" Custom Swarovski Crystal Pumps, $2,695
Un-strassed:
Yves Saint Laurent "Tribtoo" Pumps
Strassed: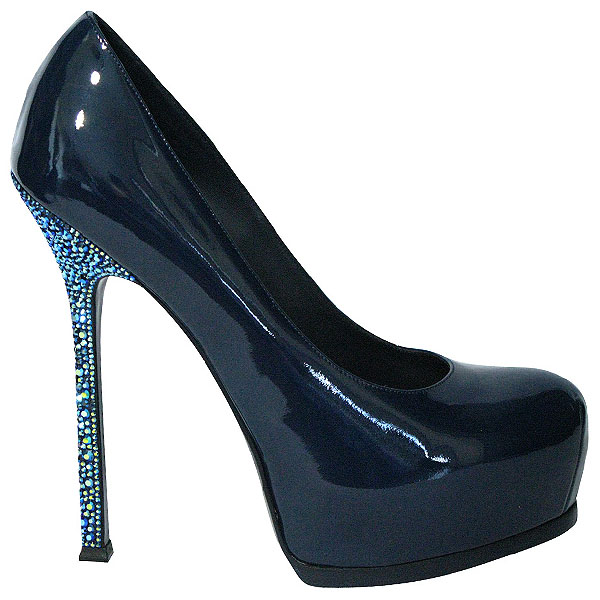 Crystal Heels YSL "Tribtoo" Custom Shoes
Un-strassed:
Supra "Skytop" Sneakers
Strassed:
Crystal Heels Supra "Skytop" Custom Sneakers
Un-strassed:
Christian Louboutin "Daffodile" Platform Pumps
Strassed: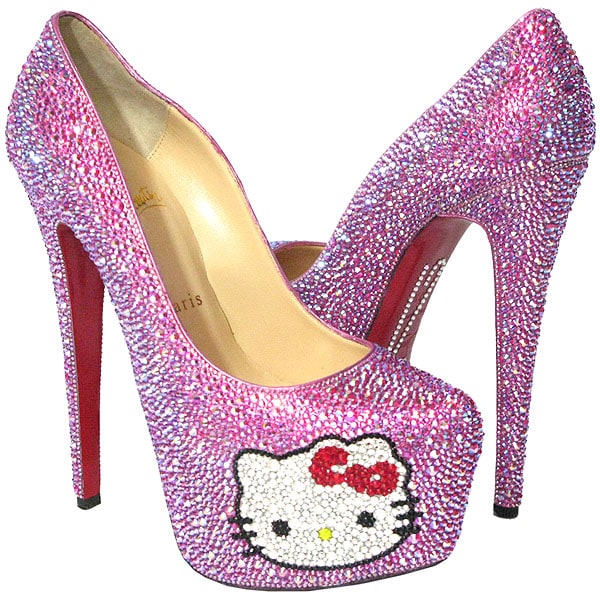 Crystal Heels Hello Kitty Christian Louboutin "Daffodile" Custom Shoes
Credit: WENN