Just days after announcing her engagement to musician Danny Fujikawa, Kate Hudson was among the A-list stars that were invited to the Academy Museum of Motion Pictures opening gala.
Unlike Lady Gaga and Nicole Kidman, who showed up in red carpet-worthy fab gowns, the 42-year-old actress opted for a rather edgy ensemble from Louis Vuitton's Resort 2022 collection.
Kate Hudson flaunts her long legs at The Academy Museum Of Motion Pictures Opening Gala on September 25, 2021 (Credit: Mega / WENN)
Styled by Jamie Mizrahi, Kate drew attention in a navy beaded top that features embellished structured shoulders and dramatic draped sleeves.
Undergoing breast enhancement surgery in 2010, she tucked the extravagant number into a black leather mini skirt that put her toned legs on full display.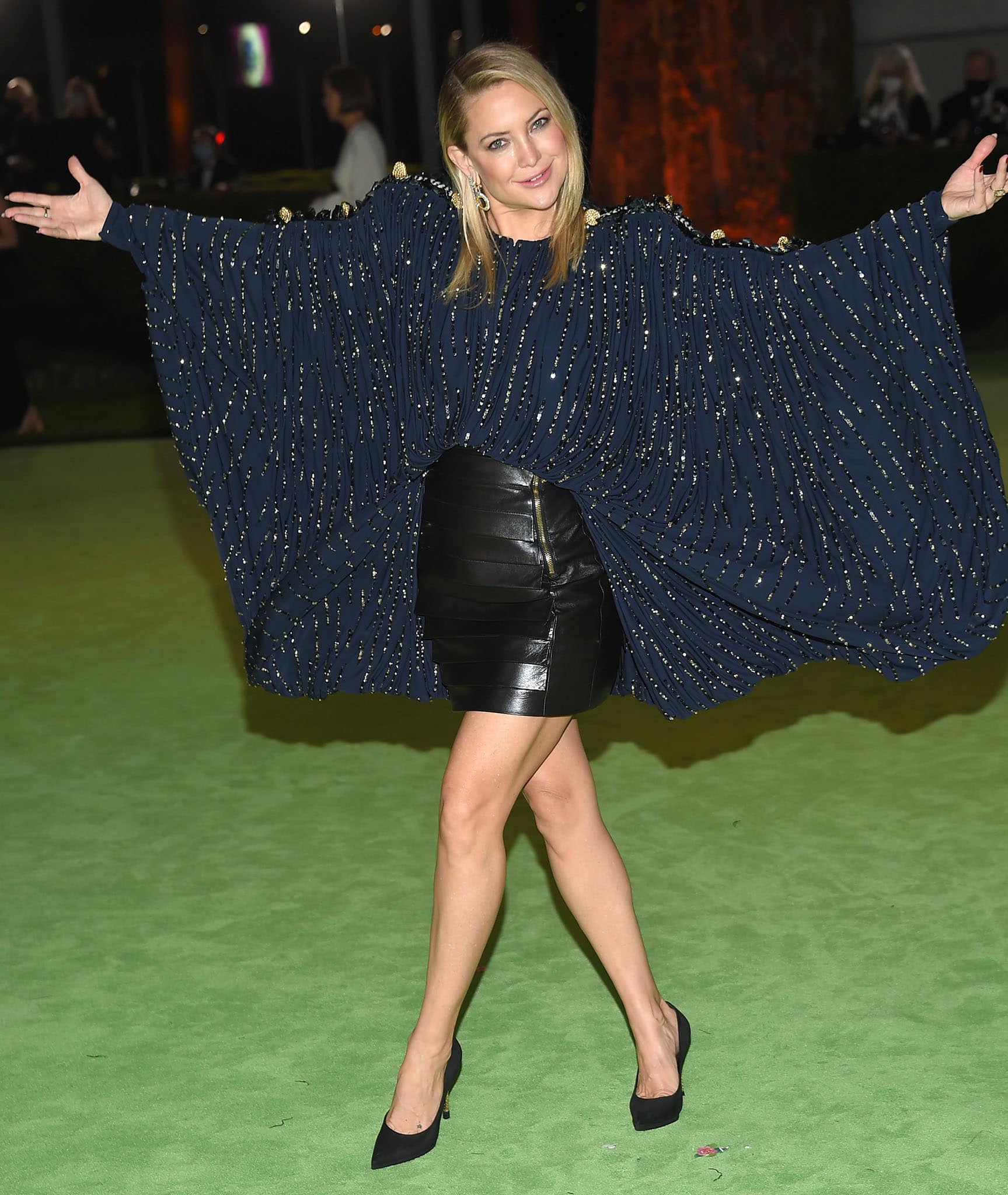 Kate Hudson parades her legs in a Louis Vuitton black leather mini skirt and a voluminous draped top (Credit: Mega / WENN)
Allowing her ensemble to do the talking, the popular actress accessorized with just a pair of dangling diamond earrings and her engagement ring.
For her beauty look, the Almost Famous star swept her medium-length straightened locks to one side and wore subtle smokey eye-makeup with eyeliner and nude pink lip gloss.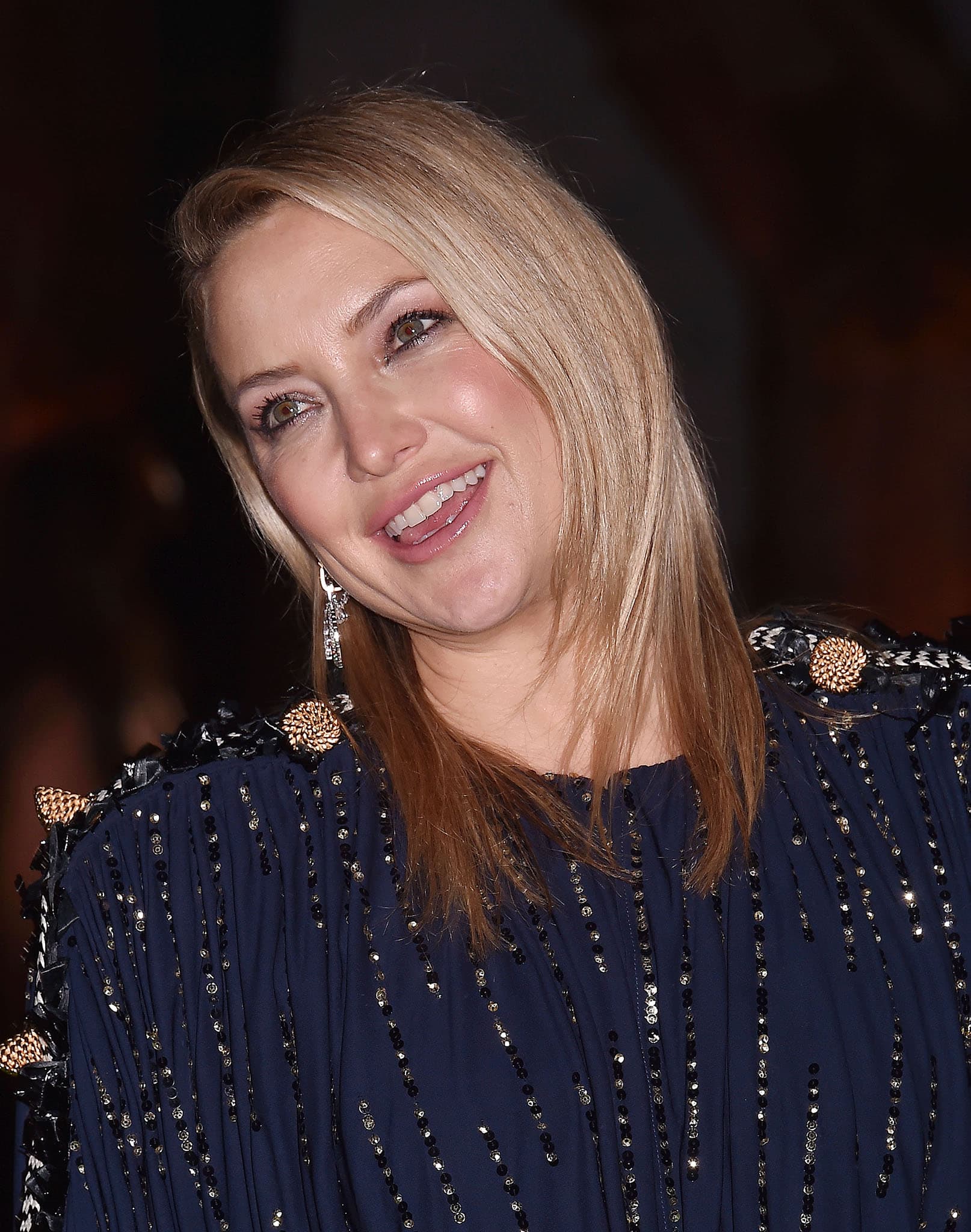 Kate Hudson wears side-swept straight locks with subtle smokey eyeshadow with pink lip gloss (Credit: Mega / WENN)
A pair of black pointed-toe pumps with textured gold heels rounded out Kate's ensemble.
Kate Hudson displays her feet in pointed-toe black pumps with gold heels (Credit: Mega / WENN)
On September 13, Kate announced on Instagram that she is set to marry her longtime boyfriend Danny Fujikawa.
Kate Hudson and Danny Fujikawa announced their engagement in September 2021 after five years of dating (Credit: WENN / Avalon)
They met several years ago through to his two stepsisters, Erin and Sara Foster. He's the father of her third child, Rani Rose Hudson Fujikawa. She's been open about taking a "genderless" approach to child-rearing.
Kate shared a photo of her and Danny kissing with the engagement ring on display. She captioned the selfie, "Let's go! 👰‍♀️💒🤵🏻‍♂️."
View this post on Instagram
Kate was previously married to Chris Robinson of The Black Crowes from 2000 to 2007. It will be Danny's first marriage.
Danny Fujikawa's stepsisters, Erin and Sara Foster, whom she refers to as her best friends, were quick to comment on the shot.
Kate Hudson in a plongé leather trench coat and a shift dress with pointy knee-high boots arrives at the Michael Kors show during New York Fashion Week on September 10, 2021, in New York City (Credit: MEGA / WENN)
The daughters of Canadian musician David Foster were clearly relieved that their stepbrother had finally proposed.
"Finally we are officially sisters!!," Erin wrote while Sarah added, "Whoa. It's official. Not gonna lie, been a hard secret to keep. I may have slipped and told a few people."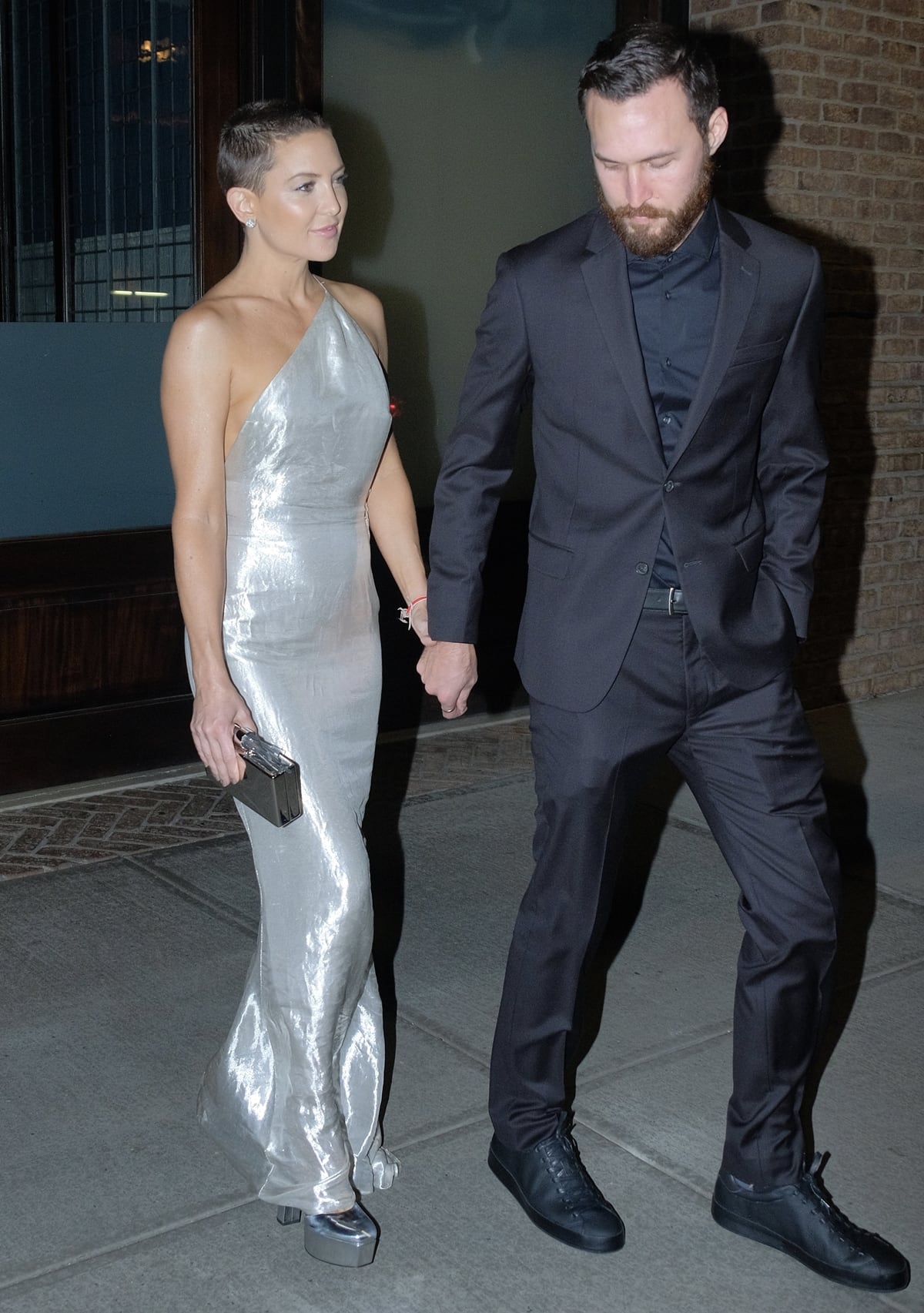 Kate Hudson and Danny Fujikawa started dating in December 2016 after meeting through his stepsisters (Credit: TNYF / WENN)
In a December 2017 Instagram post celebrating a year together, Kate revealed how she met Danny Fujikawa through his stepsisters.
"The first time I met Danny I was 23 and enormously pregnant with [my eldest son] Ryder," Hudson explained.
"His stepsisters [Sara and Erin] are my best friends and so it goes we have been in the same circle for over a decade! A year ago today Danny took me on a hike and what I thought was just a hike with a family friend turned very quickly into an unexpected first date."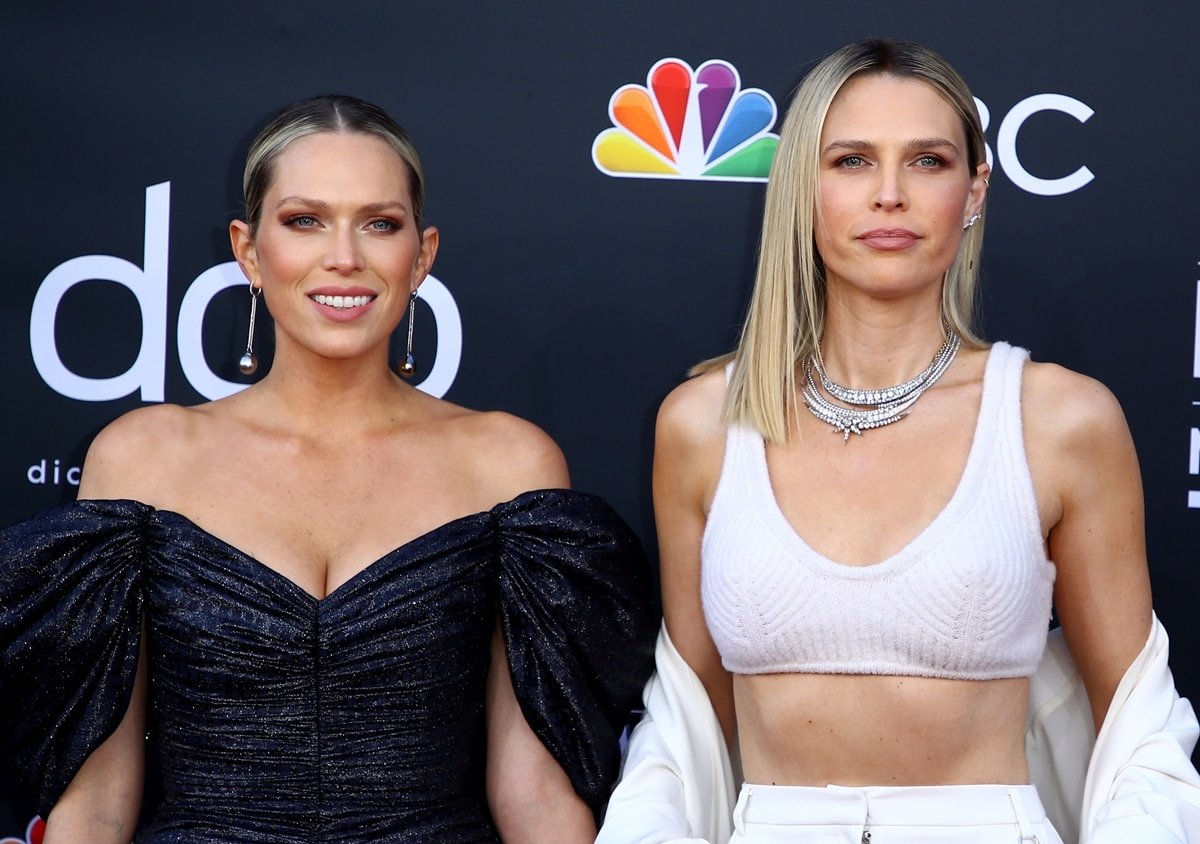 Danny Fujikawa is the stepbrother of David Foster's daughters, Erin and Sara, who are Kate Hudson's best friends (Credit: Judy Eddy / WENN)
"No moves were made on this first date. In fact, it took months for him to make a first move! And as a kiss on this bridge would have been nice, the kiss a year later was so much sweeter. So on our 15th year of knowing each other we were able to open our hearts to each other to feel so much pure love and it's been truly incredible. Happy first date anniversary baby. #LoveThisMan #WhatAYear."
View this post on Instagram
Kate also has a son, Bingham Hawn Bellamy, from her four-year relationship with ex-fiancé Matt Bellamy. They dated from mid-2010, got engaged in April 2011, and split in December 2014.
Danny Fujikawa's parents are Ron Fujikawa and Melissa Linehan. His father, Ron Fujikawa, later married David Foster's ex-wife Rebecca Foster (né Dyer). Ron Fujikawa passed away in 2012.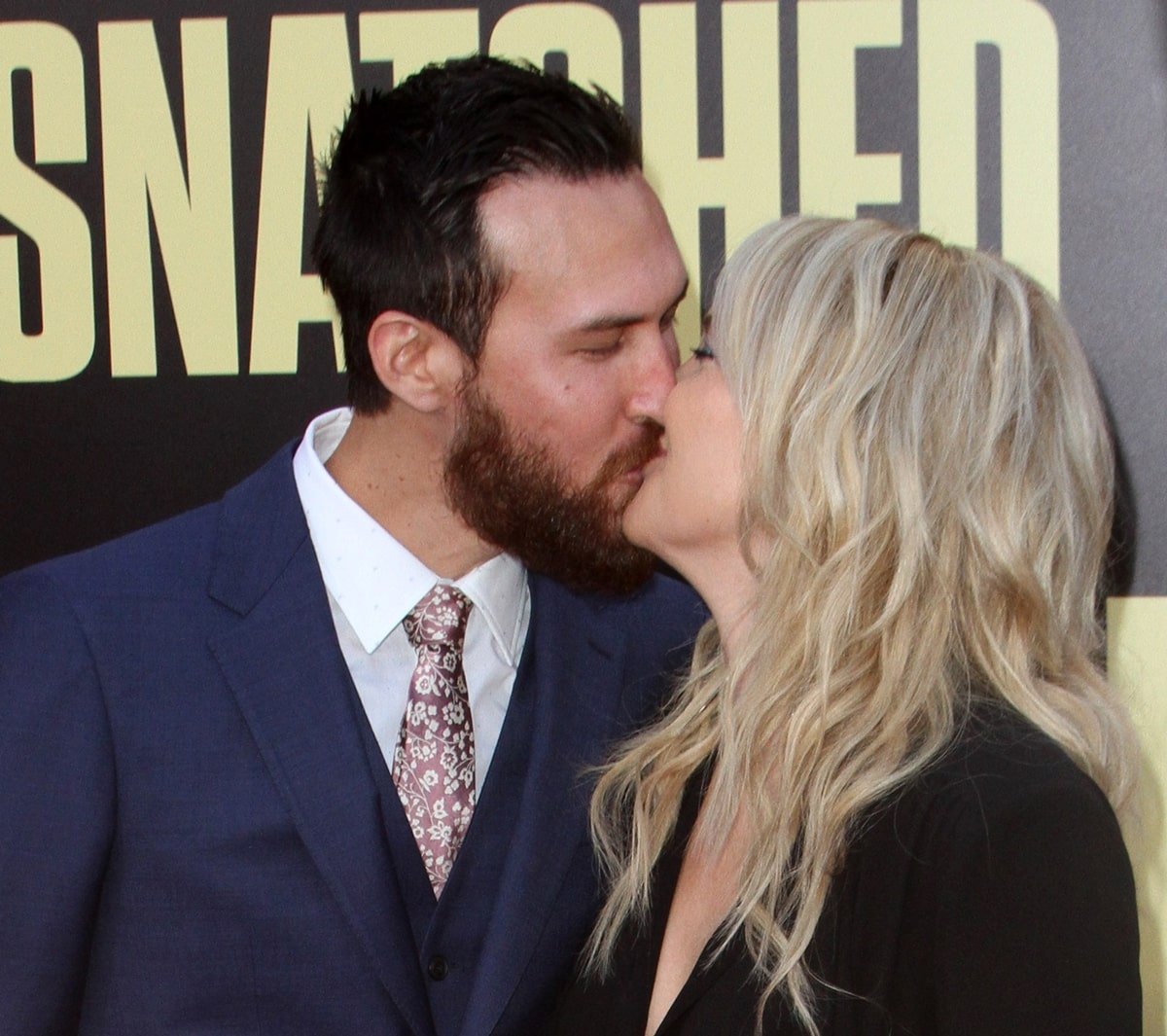 Kate Hudson kissing her longtime boyfriend Danny Fujikawa (Credit: Adriana M. Barraza / WENN)
While quarantined due to the coronavirus, Kate says her sex life with Fujikawa improved.
"Yeah. I do. I think it's even more than that. I think it's positive for knowing that I'm with the right person," Kate said in April 2020 on Watch What Happens Live With Andy Cohen about the coronavirus lockdown being great for her sex life.
"There's nobody else I'd want to be quarantined with right now. He's just the best."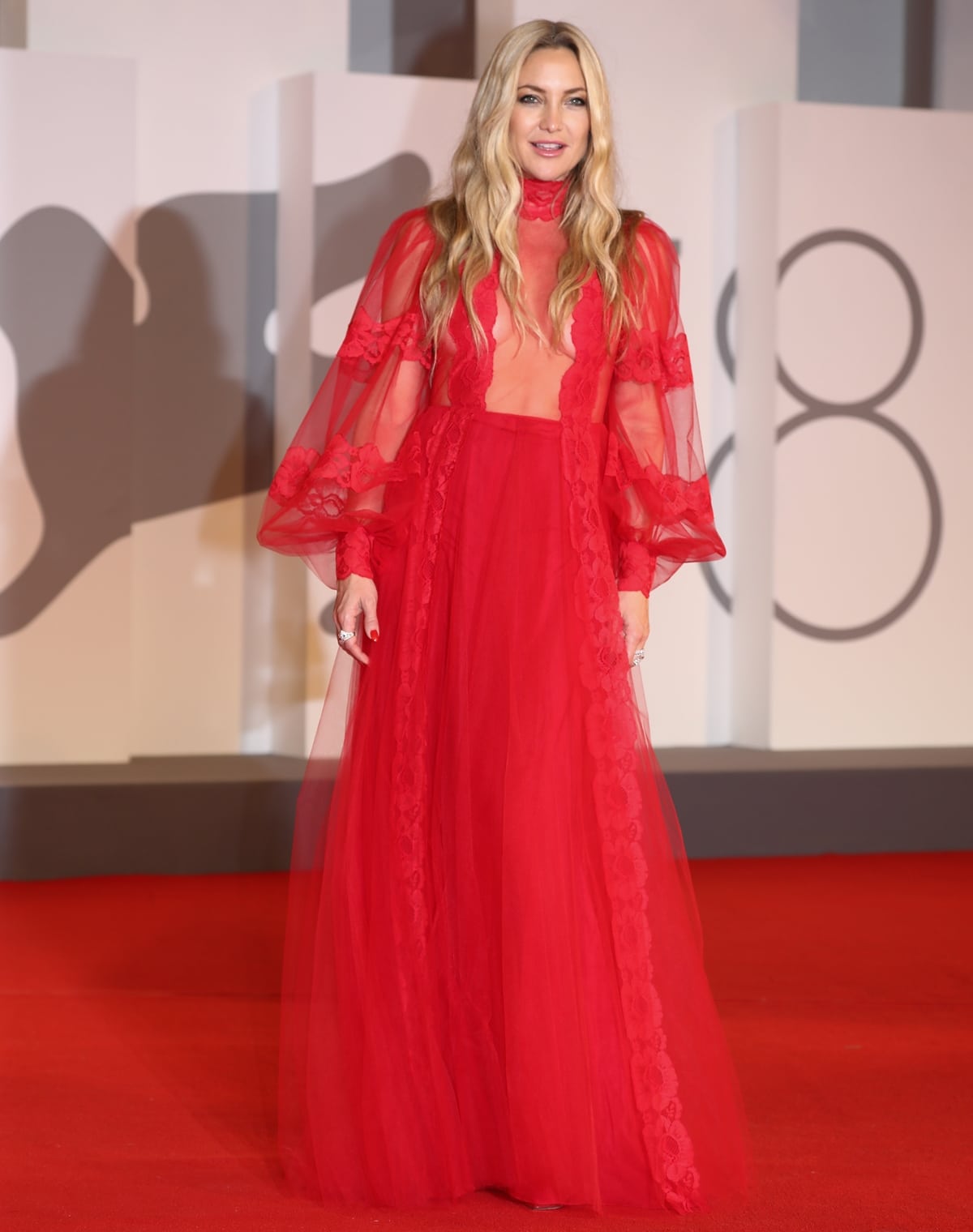 Kate Hudson in a red Valentino Resort 2022 gown at the premiere of Mona Lisa And The Blood Moon during the 2021 Venice International Film Festival on September 5, 2021, in Venice, Italy (Credit: WENN / MEGA)